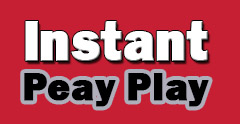 Clarksville, TN – Despite losing some if the best players statistically in program history after last season, the cupboard isn't bare for the Austin Peay State University (APSU) softball team, as it begins it's 2020 regular season this coming weekend at Chattanooga.
Twelve letter winners return this season, including six starters from last year's 33-22 squad, led by sophomore third baseman Lexi Osowski, who after hitting a team-high .387 with 11 doubles and 17 RBIs, was named to the Ohio Valley Conference Second Team as well as being selected to the National Fastpitch Coaches Association Central Region Third Team.
She is joined by junior outfielder Bailey Shorter (.207, 5 doubles, 17 runs), who was the OVC's Freshman of the Year in 2018, but suffered through several injuries last season, but put together a great OVC Tournament and was named to the All-Tournament Team.
Other Austin Peay State University starters returning are senior second baseman Drew Dudley (.260, 5 HR, 22 RBI), junior shortstop Brooke Pfefferle (.165, 3 HR, 18 RBI), senior outfielder Emily Moore (.245, 2 HR, 10 RBI) and redshirt sophomore utility player Emily Harkleroad – who started as a freshman in 2018, but had to sit out last year due to a leg injury suffered right before the beginning of the season.
One returning starter from 2019 that won't be available this season for the Govs will be senior pitcher/first baseman Kelsey Gross (.315, 4 HR, 24 RBI; 8-1 W-L, 2.13 ERA), who due to injury will have to sit out this season, but will be redshirted, and will return to action in 2021.
Other APSU returning letter winners this season are seniors Victoria Eccleston (infield), Brett Jackson (catcher) and Kelsey Gray (outfield/catcher) as well as juniors Katelyn Smith (catcher) and Katie Keen (outfield).
Altogether, this returning group accounted to 42 percent of last year record-breaking offense, which includes 36 doubles, 18 home runs and 100 RBIs.
This group of returners will be joined by eight newcomers this season to the squad, which includes two junior college transfers and six true freshmen.
Junior infielder Ali King (Cleveland, TN) transferred in after two seasons at Volunteer State Community College, while sophomore pitcher Harley Mullins (Saltillo, MS) joined the team after one season at Northeast Mississippi Community College.
Pitcher/first baseman Shelby Harpe (Social Circle, GA) heads the group of freshmen, along with third baseman Maddie Boykin (Dixon, CA), outfielder Morgan McMahon (Chapin, SC), catcher Riley Suits (Cleveland, TN), Alex Grubbs (Bowling Green, KY) and Kendyl Weinzapfel (Evansville, IN).
This group will be tested early with the APSU Govs opening the season with a four-week road swing that covers 18 games, including matchups versus preseason nationally ranked Georgia (No. 16) and James Madison (No. 20) before opening the home part of its schedule at Cathi Maynard Park-Cheryl Holt Field by hosting the Governors Classic March 6th-8th.