Tennessee (17-8 | 7-5 SEC) at Arkansas (20-5 | 9-4 SEC)
Thursday, February 20th, 2020 | 6:02pm CT (7:02pm ET)
Fayetteville, AR | Bud Walton Arena | TV: SEC Network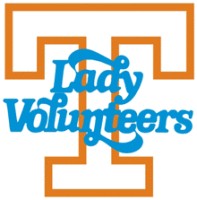 Knoxville, TN – The Tennessee Lady Vols basketball team (17-8, 7-5 SEC), which is receiving votes in this week's AP and USA TODAY Coaches Polls, will travel to Fayetteville, Arkansas, where it will meet the No. 22/25 Arkansas Razorbacks (20-5, 8-4 SEC) on Thursday at 6:02pm CT (7:02pm ET) at Bud Walton Arena.

The Lady Vols enter the contest in seventh place in the SEC standings and a game back of UA, which is tied for third place with Kentucky, LSU and Texas A&M. This will mark the 35th meeting in a series that began in 1992. UT has a 30-4 record vs. UA and has won four of the past five.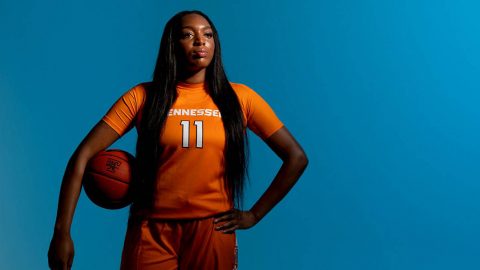 In addition to conference seeding, Thursday night's contest offers Tennessee an opportunity against an Arkansas squad that ranks No. 37 in the RPI.
As of February 18th, the Tennessee Lady Vols occupy the No. 56 spot in the RPI.
Broadcast Information
Thursday night's game will be televised by the SEC Network with Courtney Lyle (PxP) and Carolyn Peck (Analyst) handling the call.
The contest also can be heard on Lady Vol Network radio stations and by audio stream, with Mickey Dearstone calling the action for the 21st season and Bobby Rader serving as the studio host.
A link to the live audio stream can be found on each game's Hoops Central page or the Lady Vol schedule on UTSports.com.
For a list of Lady Vol Network affiliates, please click on the Fans tab at the top of UTSports.com, select Vol Network and then click on Vol Network Affiliates in the black bar at the top of the page.
Air time for games on the Lady Vol Radio Network generally occurs 30 minutes prior to tip-off.
SECN+ games are online broadcasts and are available only on WatchESPN via computers, smartphones and tablets.
All of the games included in the ESPN package (ESPN, ESPN2, ESPNU) and the SEC Network will be available through WatchESPN, accessible online at WatchESPN.com, on smartphones and tablets via the WatchESPN app, and streamed on televisions through Amazon Fire TV, Apple TV, Chromecast, Roku, Xbox 360 or Xbox One to fans who receive their video subscription from an affiliated provider.
A Closer Look At Tennessee
The Lady Vols' only losses this season are to eight teams that seem destined for NCAA Tournament bids. Six of those teams were ranked, including four that were top-10 ranked teams, when UT played them.
While UT beat Notre Dame when the Irish carried a No. 15/14 ranking, the most appealing win on the résumé currently appears to be the home triumph over LSU on January 26th. The Tigers are continuing to receive votes in both polls.
UT has a two-point loss to Texas A&M, a four-point setback at LSU and a six-point loss to Texas among its "Ls".
In the February 18th edition of Bracketology, Charlie Creme has the Lady Vols listed as a No. 9 seed, playing eighth-seeded Drake in the NCAA First Round in Eugene, Oregon, as part of the Portland Regional. The winner would meet No. 16 UC Davis or No. 1 Oregon in the second round.
The Road Leading Up To This
The Tennessee Lady Vols will try to snap a four-game losing streak after falling in recent games vs. No. 1 South Carolina, No. 8 Mississippi State, LSU and No. 16 Texas A&M.
UT had won six straight SEC contests and stood at 7-1 before dropping those four contests, including two straight on the road.
Tennessee's Rennia Davis is averaging 20.1 points per game in SEC play, shooting 52.8 percent (86-163) from the field and 82.6 (38-46) percent at the charity stripe.
Jordan Horston is UT's only other double-figure scorer in league play, contributing 10.2 per game.
Arkansas enters Thursday night's battle having won two of its last three and five of six after blowing past Kentucky (103-85) and Ole Miss (108-64) in its last two games.
Prior to that two-game winning streak, the Razorbacks were drummed in Fayetteville, 86-65, by No. 1 South Carolina on February 6th. UT also lost by 21 to the Gamecocks (69-48) the game before UA played them.
Arkansas struggled to win at Mizzou on February 2nd, escaping in overtime, 85-81.
UA's other losses came to Georgia at home (64-55), South Carolina on the road (91-82), Texas A&M at home (84-77) and at Cal (84-80).
The Razorbacks are led by the three-headed monster combo of Chelsea Dungee (18.1 ppg.), Alex Tolefree (15.9 ppg.) and Amber Ramirez (14.5 ppg.). They have made a combined 196 (42, 72 and 78) of their team's 244 three-pointers this season.
Where Do We Go From Here
After the visit to Fayetteville, Tennessee heads home to play its next two games in the friendly confines of Thompson-Boling Arena.
Vanderbilt visits on Sunday (noon) and Ole Miss comes calling on February 27th (6:00pm CT).
The Vanderbilt game is UT's Live Pink, Bleed Orange (Play4Kay) game, and the Ole Miss date is Senior Night.
Next up for Arkansas will be back-to-back road games at Florida on Sunday and Mississippi State on February 27th.
Recapping Tennessee Women's Basketball Last Contest
No. 25 Tennessee pulled to within two points in the final minute but couldn't overcome a No. 16/18 Texas A&M team that went 28 of 33 from the free-throw line en route to a 73-71 victory in Thompson-Boling Arena on Sunday afternoon.
Sophomore Rae Burrell led UT (17-8, 7-5 SEC) with 19 points and seven rebounds in front of a season-best crowd of 12,738. Junior Rennia Davis was also in double figures for the Big Orange, posting 18 points, six assists and five rebounds.
Junior Chennedy Carter was the high scorer for Texas A&M (20-5, 8-4 SEC), finishing with 37 points and five rebounds. Carter was 14 of 16 from the charity stripe for the Aggies.
Notes From The A&M Game
Balanced Attack
Five different Lady Vols contributed to UT's first 10 points, and on the day six UT players finished with seven or more points.
Have A Day, Rae
Sophomore Rae Burrell made the most of her third career start, scoring nine-straight points in the second quarter en route to a team-high 19 points and seven rebounds. The game moves her scoring average to 10.2 ppg., making her the team's second-highest scorer.
Packed House
Sunday's attendance of 12,738 is the largest Lady Vol crowd since the 2017-18 season. It's the third audience of 10K or more this season, an increase over the 2018-19 season in which no games had an attendance figure surpassing 10,000.
Unselfish Basketball
Tennessee doled out 21 assists against the Aggies, marking the eighth time this season the team has posted 20 or more assists. Rennia Davis helped fuel the effort with a career-high six assists, while Jazmine Massengill and Jordan Horston also finished with six dimes. Massengill moving her season total to 104. If the season ended today her average of 4.2 apg. would be good enough for sixth all-time among Lady Vol sophomores. Horston, meanwhile, now has 122 assists and averages 4.88 per game. The total ranks her fifth all-time among Lady Vol freshmen, and her average is currently the second-best ever by a UT rookie.
Tennessee-Arkansas Series Notes
Tennessee holds a 30-4 all-time record vs. Arkansas, dating back to February 29th, 1992, when UT prevailed, 105-59, in the initial meeting.
The Lady Vols are 14-2 in Knoxville, 14-2 in Fayetteville and 2-0 at neutral sites.
Tennessee is 1-1 in overtime and 2-0 in the postseason vs. UA, meeting for the first time in SEC Tournament play in 2016. UT prevailed, 68-51, in the second round in Jacksonville, FL, on March 3rd of that year.
UT's only setbacks to the Razorbacks in Knoxville were both one-point losses. UA prevailed 72-71 in overtime on February 23rd, 2012, and 80-79 last season on January 21st, 2019.
Despite the series disparity, Tennessee has overcome some significant deficits to claim some recent wins vs. UA.
UT bounced back from a nine-point second-half gap in Fayetteville on January 11th, 2015, to win, 60-51; an eight-point first-half deficit to win 70-60 in Knoxville on Jan. 30, 2014; and an 11-point second-half gap on February 24th, 2013, in Fayetteville to win, 60-54.
The last time the two teams faced each other as ranked squads was in 2003 when #4-ranked Tennessee won, 92-79, over #12-ranked Arkansas in Fayetteville.
No. 1/1 Tennessee and unranked Arkansas met in an NCAA Final Four semifinal game in Kansas City, MO, on March 27th, 1998, and the Lady Vols cruised past the Razorbacks, 86-58, en route to their perfect 39-0 season.
Then the starting point guard for UT, Kellie (Jolly) Harper tallied 11 points, five assists and three rebounds during 30 minutes of duty in that contest.
Harper finished her career with a 4-1 record vs. the Razorbacks as a player.
As a head coach, Harper is 2-2 all-time vs. Arkansas, all during her time at Missouri State. She has won her last two meetings vs. the Razorbacks, including 69-54 in Fayetteville on December 2nd, 2015, and 64-62 in Springfield on December 11th, 2016.
This is the first meeting between Harper and Mike Neighbors as head coaches.
First-year Lady Vol assistant coach Lacey Goldwire was on the staff at Arkansas for two seasons prior to joining Kellie Harper at Tennessee in 2019-20.
UT Lady Vols Last Game Against Arkansas
No. 23 Arkansas (20-5, 8-4) won its 20th game of the season on Sunday, beating Ole Miss (7-18, 0-12) 108-64 at the Pavilion.
With the win, Arkansas reached eight SEC wins for just the second time since joining the conference.
Senior guard Alexis Tolefree continued her statement season with another great outing against Ole Miss, going for a team-high 19 points in the win. Chelsea Dungee and Amber Ramirez tossed in 18 points and 17 points, respectively.
UT Lady Vols Last Game Against Arkansas In Knoxville
No. RV/17 Tennessee fell to Arkansas, 80-79, at Thompson-Boling Arena on January 21st, 2019, giving UA only its second win all-time in Knoxville.
Freshman guard Zaay Green (17 points and six rebounds) and senior forward Cheridene Green (15 points and 12 rebounds) had productive nights for UT. Cheridene Green dominated the glass and recorded her third double-double of the year on 5-of-9 shooting.
The Razorbacks had three players with at least 10 points, as senior guard Malica Monk led Arkansas with 23 points. Chelsea Dungee (19 points) and Alexis Tolefree (16 points) were the other Razorbacks with double-digit points. Arkansas logged 12 3-pointers and 20 points off turnovers in the win.
UT Lady Vols Last Game Against Arkansas In Fayetteville
Rennia Davis recorded a career-high 33 points and 14 rebounds to lead No. 11/11 Tennessee to a 90-85 win at Arkansas on February 8th, 2018.
Davis connected on 13-of-18 shots from the floor, as the Lady Vols (20-4, 8-3 SEC) earned their 20th victory for the 42nd season in a row. Meme Jackson added 21 points with five 3-pointers, while Jaime Nared netted 16 points, including four clutch free throws in the final 10 seconds to seal the win.
Devin Cosper scored 29 points for the Razorbacks (6-18, 2-8 SEC), while Malica Monk went 4-for-4 from beyond the 3-point arc and finished with 25 points. UA cut the deficit to two at multiple points in the fourth quarter, but UT held on down the stretch despite no field goals over the last 3:37.