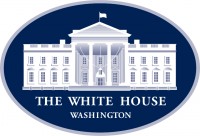 Washington, D.C. – U.S. President Donald Trump and Vice President Mike Pence sat down with airline executives at the White House Wednesday morning, March 4th, 2020, as part of the Administration's ongoing work to address the Coronavirus and protect the health and safety of Americans.

"Mr. President, you said from early on that we were going to have a whole-of-government approach," Vice President Pence said. "But the truth is, as evidenced by all these great industry leaders, it's really a whole-of-America approach."
Watch: Today's White House Coronavirus Briefing
The risk of contracting the Coronavirus for the average American remains low, according to experts. The Trump Administration is still taking every precaution available to keep families and communities safe.
In addition to suspending travel from China early on, as of yesterday, all passengers on direct flights from Italy or South Korea to America are being screened multiple times before boarding. "Everyone here should know that we're going to continue to follow the facts and the data," the Vice President said.
President Trump held a roundtable briefing yesterday afternoon with experts at the National Institutes of Health (NIH) in Maryland. "I know you're working around the clock. I know you've made some great finds already," he said. "Fantastic job."
President meets with airline CEOs to discuss Coronavirus impact
Learn More:
Follow CDC's prevention & preparedness recommendations!