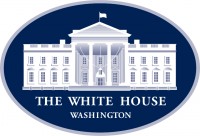 Washington, D.C. – Americans are making important and difficult lifestyle changes to protect themselves and their families. While these adjustments can be disruptive, First Lady Melania Trump offers an encouraging reminder: "This is not how we will live forever."
"Our children will return to school, people will return to work," she says. "We will gather at the places of worship, concerts, and sporting events again."
Until then, remember two important things: First, stay connected with loved ones using technology as much as possible. Second, keep following all CDC public health guidelines, which can be found along with regular updates at www.coronavirus.gov.
"Stay safe, and remember, while many of us are apart, we are all in this together."
Dr. Anthony Fauci: What to do if you feel sick
Sections
Politics
Topics
CDC, Coronavirus, COVID-19, First Lady, Melania Trump, U.S. Centers for Disease Control and Prevention, Washington D.C.