Leading the World in Testing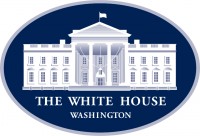 Washington, D.C. – U.S. President Donald J. Trump is ensuring that Americans have access to the most advanced and robust COVID-19 Coronavirus tests in the world.
President Trump has revolutionized America's testing system, and under his leadership, our Nation has conducted far more tests than any other country.
The United States has already conducted more than 59 million tests, and we will soon have conducted 100 million tests.
«Read the rest of this article»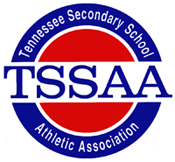 Hermitage, TN – Executive Order No. 55, first announced this past Tuesday, was signed by Tennessee Governor Bill Lee today, July 31st, 2020, making contact during practice now permissible in the sports of football and girls' soccer. Other fall sports, including golf, cross country, and volleyball were not affected by the State of Emergency Order that prohibited contact sports.
Although contact practice is now permissible, the regulations and requirements for practice and competition adopted by the Board of Control at their July 22nd meeting are still in place for all sports and must be followed.
«Read the rest of this article»
Nashville, TN – Tennessee Governor Bill Lee today signed Executive Order No. 55, allowing the resumption of contact sports and extending local authority to require masks, among other provisions.
"Athletics is an important part of our way of life and provides many benefits for our student-athletes, but common-sense precautions must be taken to combat COVID-19," said Governor Lee.
«Read the rest of this article»

Clarksville, TN – The Marquase Lovings era begins Saturday morning when the Austin Peay State University (APSU) football team takes the field at Fortera Stadium for its first organized practice in preparation for the upcoming 2020 season.
«Read the rest of this article»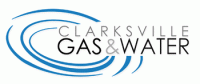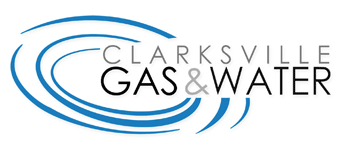 Clarksville, TN – Clarksville Gas and Water Department sewer main line rehabilitation work is scheduled on Roan Drive and Ringgold Road in North Clarksville during the week of August 3rd-7th, 2020.
Sewer line rehabilitation is part of the department's ongoing sewer rehabilitation program designed to provide citizens with a well-maintained and efficient sewer collection system.
«Read the rest of this article»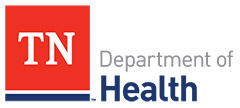 Nashville, TN – On Friday, July 31st, 2020, the Tennessee Department of Health (TDH) reports that there have been 104,778 confirmed cases of COVID-19 Coronavirus in Tennessee. That is an increase of 3,050 cases from Thursday's 101,728. There have been 1,023 confirmed deaths in Tennessee because of the virus.
SEVENTY EIGHT new cases of the COVID-19 Coronavirus have been reported in Montgomery County. The total is at 1,646 There has been eleven deaths in Montgomery County due to the virus.
«Read the rest of this article»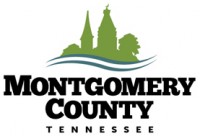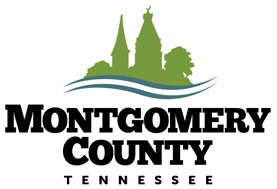 Montgomery County, TN – Montgomery County Mayor Jim Durrett, signed Emergency Executive Order 13 today to extend Emergency Orders 11 and 12 which requires that all residents, businesses, and visitors of Montgomery County wear face-coverings.
The order states that cloth or other face-coverings that cover the nose and mouth of a person to impede the spread of the virus during speaking, coughing, sneezing or other action, shall be required in Montgomery County, Tennessee, within all publicly-accessible areas of commercial business establishments; in public outdoor areas where social distancing of at least six feet cannot be maintained; and within the publicly-accessible areas of business offices where there is direct interaction with the public and social distancing of at least six feet cannot be maintained.
«Read the rest of this article»
Nashville, TN – The Greater Nashville Technology Council (NTC) will today wrap up its 2020 NTC Technology Summer Camps program, held virtually for the first time. Due to the COVID-19 Coronavirus pandemic, NTC quickly pivoted to host 14 virtual camps for a total of 150 students aged 4th grade through high school.

One of the advantages of going virtual was that the instructors didn't need to be Nashville-based; students were able to benefit from working with experts from across the country. In addition, going virtual made the camps more accessible to students throughout Middle Tennessee, including Davidson County, Robertson County, Sumner County, Wilson County and Williamson County.
«Read the rest of this article»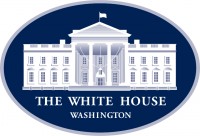 Washington, D.C. – "America's kids need us now more than ever," First Lady Melania Trump writes.

"The disruptions caused by the COVID-19 pandemic have had a serious impact on America's children and those who care for them, from parents and teachers to child welfare workers and foster families . . . We are doing all we can to establish commonsense solutions that best serve our children in the welfare system."
«Read the rest of this article»

Silver Spring, MD – The U.S. Food and Drug Administration (FDA) is continuing to take action in the ongoing response to the COVID-19 Coronavirus pandemic:
On July 29th, FDA updated its "Food Safety and the Coronavirus Disease" webpage of Questions and Answers (Q&A).
«Read the rest of this article»