Topic: Atmospheres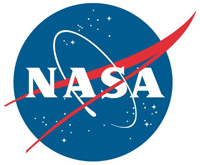 Washington, D.C. – NASA now is targeting October 31st, 2021, for the launch of the agency's James Webb Space Telescope from French Guiana, due to impacts from the ongoing coronavirus (COVID-19) pandemic, as well as technical challenges.
This decision is based on a recently completed schedule risk assessment of the remaining integration and test activities prior to launch. Previously, Webb was targeted to launch in March 2021.
«Read the rest of this article»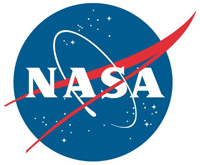 Greenbelt, MD – In a generic brick building on the northwestern edge of NASA's Goddard Space Flight Center campus in Greenbelt, Maryland, thousands of computers packed in racks the size of vending machines hum in a deafening chorus of data crunching. Day and night, they spit out 7 quadrillion calculations per second.
These machines collectively are known as NASA's Discover supercomputer and they are tasked with running sophisticated climate models to predict Earth's future climate.
«Read the rest of this article»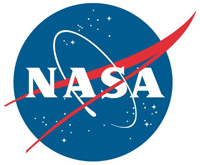 Greenbelt, MD – NASA's Transiting Exoplanet Survey Satellite (TESS), the agency's newest planet hunter, has discovered three new worlds, one slightly larger than Earth and two of a type not found in our solar system orbiting a nearby star. The planets straddle an observed gap in the sizes of known planets and promise to be among the most curious targets for future studies.
TESS Object of Interest (TOI) 270 is a faint, cool star more commonly identified by its catalog name: UCAC4 191-004642. The M-type dwarf star is about 40% smaller than the Sun in both size and mass, and it has a surface temperature about one-third cooler than the Sun's.
«Read the rest of this article»
Written by Lori Keesey
NASA's Goddard Space Flight Center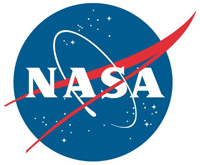 Greenbelt, MD – Optics Experts Measure to Picometer Accuracy — a NASA First.
NASA optics experts are well on the way to toppling a barrier that has thwarted scientists from achieving a long-held ambition: building an ultra-stable telescope that locates and images dozens of Earth-like planets beyond the solar system and then scrutinizes their atmospheres for signs of life.
Babak Saif and Lee Feinberg at NASA's Goddard Space Flight Center in Greenbelt, Maryland, have shown for the first time that they can dynamically detect subatomic- or picometer-sized distortions — changes that are far smaller than an atom — across a five-foot segmented telescope mirror and its support structure.
«Read the rest of this article»
Written by Preston Dyches
NASA's Jet Propulsion Laboratory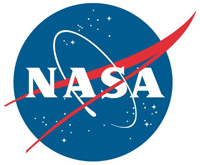 Pasadena, CA – As the Cassini spacecraft nears the end of a long journey rich with scientific and technical accomplishments, it is already having a powerful influence on future exploration. In revealing that Saturn's moon Enceladus has many of the ingredients needed for life, the mission has inspired a pivot to the exploration of "ocean worlds" that has been sweeping planetary science over the past decade.
"Cassini has transformed our thinking in so many ways, but especially with regard to surprising places in the solar system where life could potentially gain a foothold," said Thomas Zurbuchen, associate administrator for NASA's Science Mission Directorate at Headquarters in Washington. "Congratulations to the entire Cassini team!"
«Read the rest of this article»