Topic: Attorney Tim Barnes
A Personal Commentary
Watching the election returns last night as history was being made in Tennessee State Senate District 22 and the national race for president, I was mindful of my unique position as a witness to change.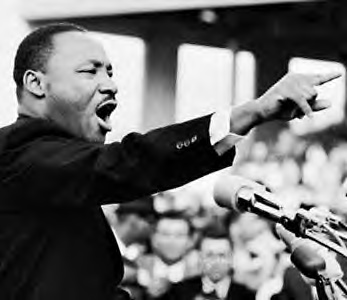 I was keenly mindful that at the age of thirteen, my father and mother had insisted that I go to Washington, D.C. for the March on Washington in 1963. It was the first time I had ever traveled away from Charleston, and doing so myself was intimidating. Hearing all the speeches made that day astounded me. However, Dr. King's address calling the nation to acknowledge its debt to America's Creed was absolutely mesmerizing. Tonight, just short of six months since my father passed away, I witnessed an achievement of Dr. King's Dream for this nation in which I know he would have rejoiced. My heart literally filled my chest in amazement, stunned and nearly in shock, that I have lived to see what my father, mother and grandfather could only dream of, become a reality. «Read the rest of this article»
Clarksville Online was given an exclusive interview with State Senate District 22 Democratic Party candidate Tim Barnes. Presented here are the candidate's thoughts and perspectives for your perusal. Barnes, a Clarksville attorney, specializes in adoption and family law, is married and has three children.
With the misleading mailings and advertisements leading up to the primary and controversy surrounding the August 7th primary and its subsequent invalidation, a groundswell of misinformed comments and sentiment permeates the political air of the general election vote. In an interest to allow voters a better understanding of the candidate, the following questions were posed for his response. Barnes' responses are transcribed here in full.
Women's Rights:
COL: Since Tennessee is a state which has measures in place to protect to a woman's right of choice, would you support any efforts to further restrict or loosen present controls on life choice?
Barnes: "I am always very protective of any constitutional rights. I would have to look very carefully at any proposal that would affect any of those constitutional rights. Although, personally, I have problems with abortions. I hate to see them. I'm an adoption attorney and I wish there were more adoptions. But, I also have to recognize that it's not my body. It's not me making that choice and it's a moral decision. It is for the individual woman to make that decision, hopefully after much thought and prayer. I think we need to steer away from limiting any constitutional rights and work to reduce the numbers of abortions based on financial considerations by improving the economic opportunities for single parents. The minimum wage should be increased and all state and local officials need to work together on a comprehensive plan to attract better paying jobs." «Read the rest of this article»
Special Convention assembly votes 61 – 4 for Attorney Tim Barnes to be Party nominee on November ballot. Rosalind Kurita was a no-show at special party vote gathering. Silence protests staged outside the voting hall.
Delegates gather for the convention.
In a crowded room at the Riverview Inn, the controversial September 13 decision of Tennessee State Democratic Party Executive Committee to invalidate the August Primary election was carried out via a tri-county democratic convention convened to decide which of two candidates appear on the November ballot.  In this special called convention, sixty-five county delegates decided the Democratic Party nominee of State Senate District 22 for the November ballot. With a roll call vote, 61 delegates pledged their vote to challenger Atty. Tim Barnes, with four votes going to incumbent State Senator Kurita.
Approved delegates from Cheatham, Houston and Montgomery counties totaled eighty-two. The sixty-five credentialed delegates in attendance satisfied the requirement for a quorum. Senator Rosalind Kurita, herself a delegate, did not attend the proceedings. Tim Barnes, also a delegate, did. The standing-room only proceedings were convened on time (at 7:30 p.m.), orderly, and without outbursts or protests being voiced. There was a rotating silent protest just outside the hotel as a single protester held a sign objecting to the convention. A half dozen television cameras and numerous media photographers were present to document this breaking news story.
«Read the rest of this article»
Montgomery County Democrats celebrate opening of Election 2008 Campaign Headquarters with ribbon cutting and festive atmosphere! Local party officials and representatives turn out for jubilant event!

With the handicap access ramp's paint scent still fresh in the air, Tuesday evening saw the Montgomery County Democratic Party, (MCDP), host a jubilant election headquarters grand opening. Party officials, elected representatives and 'names to remember' were on hand to mark the event. The ribbon cutting at 534 Madison Street was marked with congratulatory thanks to all the supporters who came out to the event. The office will be open from 2-5 p.m. until the Democratic Convention is over; after the convention, it will be open full time. «Read the rest of this article»
On Tuesday, and again on Wednesday, in the final stretch of the primary campaign, voters across the city of Clarksville received oversized full color postcards in the mail from State Senator Rosalind Kurita, cards that drove spikes of criticism at Tim Barnes and his law practice. Barnes is challenging Kurita for her 22nd District Senate seat on today's election.
Today a coalition of 38 area attorneys came to Barnes defense while simultaneously calling on Senator Kurita to retract her statements and stating unequivocably that her comments as written on this mailer (and recapped on television and radio ads) were "shameful, and beneath the dignity, and the honor, of a Tennessee Senator."
In a matter of four hours, the legal community rallied, creating a full page block ad denouncing the "Smear Barnes" ads and obtaining hand-signed signatures of dozens of local "legal eagles" as part of a statement of support for Tim Barnes. (Complete ad text/signatures at end of story). The full page ad is slated to run in The Leaf Chronicle today. «Read the rest of this article»
Senate District 22 incumbent floods mailboxes with negative ads
Many Montgomery County voters found another mailing from incumbent State Senator Rosalind Kurita assailing the character of her challenger, Clarksville attorney, Tim Barnes. This latest mailing seems to be an extension of her proposed ban on advertising by attorneys who accept DUI cases. That proposed ban was ruled unconstitutional by the State Attorney General as a violation of the State Constitution's and the U.S. Constitution's freedom of expression and legal representation guarantees.[Leaf-Chronicle, April 27, 2008: "Kurita's bill looks like politics"]
The new mailing attempts to paint Barnes as specifically tailoring his law practice to represent spouse abusers, drunk drivers and repeat offenders. Mind you, the yellow pages are filled with ads by a myriad of attorneys offering their services for a wide of array of legal situations. Tim Barnes has no exclusive lock over legal representation for anyone needing it. Thus, it would seem the declared 'three strikes' of this flyer are invalid. Voters must be vigilant and diligent in reviewing campaign material that ends up in their mailbox.
This media outlet is reminded of a previous refrain by the senator when her ban proposal failed, "I'm a nurse, not an attorney." Fortunately for her, we are all U.S. citizens with guaranteed rights and protections of the U.S. Constitution and Tennessee State Constitution.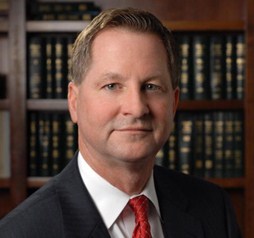 When contacted for a response to this last minute mailing effort, Barnes, who is challenging Senator Kurita for the Senate District 22 seat, would only say, "Either this an intentional attempt to deceive the public or an appalling display of ignorance of our constitutionally protected rights in a criminal proceeding."
Thursday, August 7th, is the State Primary Election. For any registered voter who has not yet voted, please exercise your franchise, in other words, your right to vote and cast your ballot. Examine the candidates and make an informed decision.
Vote. It's the "American Citizen" thing to do!