Senate District 22 incumbent floods mailboxes with negative ads
Many Montgomery County voters found another mailing from incumbent State Senator Rosalind Kurita assailing the character of her challenger, Clarksville attorney, Tim Barnes. This latest mailing seems to be an extension of her proposed ban on advertising by attorneys who accept DUI cases. That proposed ban was ruled unconstitutional by the State Attorney General as a violation of the State Constitution's and the U.S. Constitution's freedom of expression and legal representation guarantees.[Leaf-Chronicle, April 27, 2008: "Kurita's bill looks like politics"]
The new mailing attempts to paint Barnes as specifically tailoring his law practice to represent spouse abusers, drunk drivers and repeat offenders. Mind you, the yellow pages are filled with ads by a myriad of attorneys offering their services for a wide of array of legal situations. Tim Barnes has no exclusive lock over legal representation for anyone needing it. Thus, it would seem the declared 'three strikes' of this flyer are invalid. Voters must be vigilant and diligent in reviewing campaign material that ends up in their mailbox.
This media outlet is reminded of a previous refrain by the senator when her ban proposal failed, "I'm a nurse, not an attorney." Fortunately for her, we are all U.S. citizens with guaranteed rights and protections of the U.S. Constitution and Tennessee State Constitution.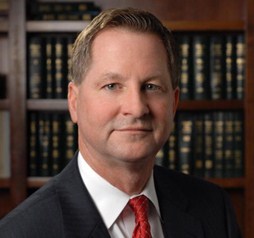 When contacted for a response to this last minute mailing effort, Barnes, who is challenging Senator Kurita for the Senate District 22 seat, would only say, "Either this an intentional attempt to deceive the public or an appalling display of ignorance of our constitutionally protected rights in a criminal proceeding."
Thursday, August 7th, is the State Primary Election. For any registered voter who has not yet voted, please exercise your franchise, in other words, your right to vote and cast your ballot. Examine the candidates and make an informed decision.
Vote. It's the "American Citizen" thing to do!