Topic: Blacksburg VA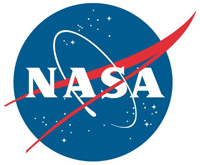 Greenbelt, MD – Using the unique capabilities of NASA's Hubble Space Telescope, a team of astronomers has discovered the most energetic outflows ever witnessed in the universe. They emanate from quasars and tear across interstellar space like tsunamis, wreaking havoc on the galaxies in which the quasars live.
Quasars are extremely remote celestial objects, emitting exceptionally large amounts of energy. Quasars contain supermassive black holes fueled by infalling matter that can shine 1,000 times brighter than their host galaxies of hundreds of billions of stars.
«Read the rest of this article»
Written by Lina Tran
NASA's Goddard Space Flight Center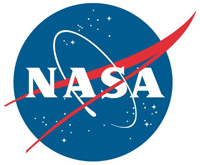 Greenbelt, MD – On August 21st, 2017, the Moon will slide in front of the Sun and for a brief moment, day will melt into a dusky night. Moving across the country, the Moon's shadow will block the Sun's light, and weather permitting, those within the path of totality will be treated to a view of the Sun's outer atmosphere, called the corona.
But the total solar eclipse will also have imperceptible effects, such as the sudden loss of extreme ultraviolet radiation from the Sun, which generates the ionized layer of Earth's atmosphere, called the ionosphere. This ever-changing region grows and shrinks based on solar conditions, and is the focus of several NASA-funded science teams that will use the eclipse as a ready-made experiment, courtesy of nature.
«Read the rest of this article»
UT Athletics Department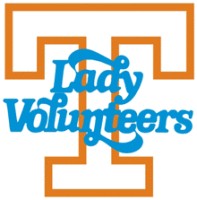 Knoxville, TN – Notre Dame, Baylor, Texas and Stanford headline a stout non-conference Tennessee women's basketball schedule that was released on Monday by fifth-year Lady Vol Head Coach Holly Warlick (108-34, .761).
Tip times and television network assignments will be available at a later date when that information is approved for release.
UT, which returns four starters from a team that finished 22-14 and rallied for the program's fourth NCAA Elite Eight appearance in five seasons, is ranked No. 11 in Charlie Creme's ESPN.com "Way-Too-Early Preseason top 25". The Lady Vols welcome back their top scorer in redshirt junior guard Diamond DeShields (14.3 ppg.) and top rebounder in redshirt junior center Mercedes Russell (8.3 rpg.).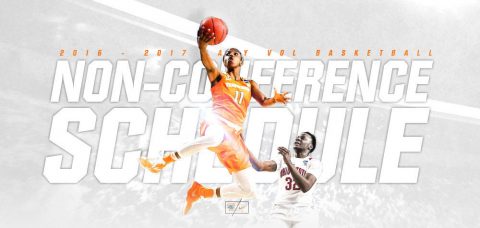 «Read the rest of this article»
#8/8 Tennessee (6-1)  vs. Virginia Tech (6-1)
Sunday, December 6th, 2015 | 2:01pm ET (1:01pm CT)
Knoxville, TN | Thompson-Boling Arena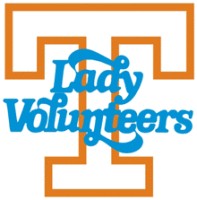 Knoxville, TN – The #8/8 Lady Vols (6-1) wrap up their eight-game home stand with a match-up against Virginia Tech (6-1) at Thompson-Boling Arena on Sunday. Tipoff is slated for 2:00pm ET (1:00pm CT), and the game will be broadcast live on SEC Network.
Cara Capuano (PxP) and Carolyn Peck (Analyst) will describe the action on the SEC Network/WatchESPN. Fans can hear the Lady Vol Network broadcast on stations across the state as well as via a live stream worldwide with Mickey Dearstone calling the action.
Tickets for the game can be purchased online via www.UTTIX.com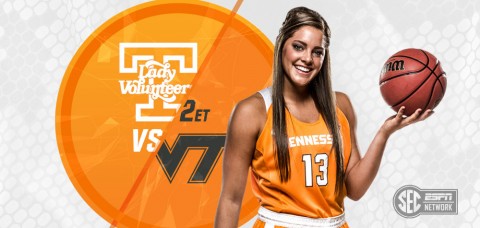 «Read the rest of this article»
Written by Whitney Clavin
NASA's Jet Propulsion Laboratory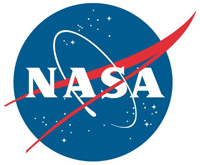 Pasadena, CA – Watching a tree grow might be more frustrating than waiting for a pot to boil, but luckily for biologists, there are tree rings. Beginning at a tree trunk's dense core and moving out to the soft bark, the passage of time is marked by concentric rings, revealing chapters of the tree's history.
Galaxies outlive trees by billions of years, making their growth impossible to see. But like biologists, astronomers can read the rings in a galaxy's disk to unravel its past.
«Read the rest of this article»
Austin Peay vs. Virginia Tech
September 8th, 2012 • 12:30pm CT
Blacksburg, VA • Lane Stadium/Worshem Field (65,632)

Blacksburg, VA – In the last three years Austin Peay has played Big 10 (Wisconsin) and Big East (Cincinnati) programs for the first time in University history. This weekend the Governors will play an Atlantic Coast Conference school for the first time when they travel to Blacksburg, VA, to face Virginia Tech.
Kickoff will occur 12:34pm, CDT from Lane Stadium, considered one of most difficult places in the country to play for visiting teams. For a second straight week, APSU will have a game broadcast by ESPN3. John Sadak and John Gregory will have the call while Rontina McCann will serve as sidelines reporter.
«Read the rest of this article»
APSU Sports: Austin Peay Football

Clarksville, TN – The Rick Christophel Radio Show, normally broadcast on Thursday night, will be held 6:00pm, Wednesday night from Edward's Steakhouse in downtown Clarksville.
With Austin Peay's football team leaving Thursday after practice for Blacksburg, VA, it was decided to push forward by one day the head coach's show. «Read the rest of this article»
APSU Sports Information: Austin Peay Football

Clarksville, TN – Add another power conference and a Top 20 opponent to Austin Peay State University's list of future football opponents.
In fact, Austin Peay will play Virginia Tech, September 8th, 2012, at Lane Stadium in Blacksburg, VA, in next season's second game. Virginia Tech is representing the Atlantic Coast Conference in this year's Allstate Sugar Bowl, January 3rd, in New Orleans. It is the 25th bowl trip for the Hokies in their 118-season history.
«Read the rest of this article»