Topic: Brownsville TN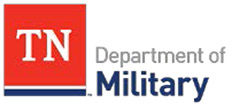 Brownsville, TN – On Friday, July 10th, 2020, Tennessee Governor Bill Lee presented the Soldier's Medal to a member of the Tennessee National Guard at the Wyatt Duke Armory in Brownsville, TN.
Sgt. 1st Class Patrick Shields, a 24-year veteran of the Tennessee Army National Guard, acted heroically when shots were fired in a parking lot following a high school football game on October 8th, 2018.
«Read the rest of this article»
Tennessee Department of Tourist Development

Nashville, TN – Tourism in Tennessee continues to expand with new attractions, impressive state-of-the-art developments, expansions and milestone anniversary celebrations of iconic attractions that help shape "The Soundtrack of America. Made in Tennessee."
«Read the rest of this article»
Grants and investments to assist communities with local infrastructure and safety
Nashville, TN – Tennessee Govember Bill Haslam and Economic and Community Development Commissioner Bob Rolfe recently approved nearly $25.5 million in Community Development Block Grants (CDBG), which assist communities with infrastructure improvements, health and safety initiatives and façade improvements in downtown commercial districts.
«Read the rest of this article»
Part of Bill Haslam's NextTennessee legislative agenda, #TNWeCanBe
Brownsville, TN – Before a meeting of the Governor's Rural Development Task Force at H&R Agri-Power, Tennessee Governor Bill Haslam held a ceremonial signing of the Tennessee Broadband Accessibility Act, the governor's legislation to increase broadband access to Tennessee's unserved citizens.
The Tennessee Broadband Accessibility Act permits Tennessee's private, nonprofit electric cooperatives to provide retail broadband service, and it provides $45 million over three years in grants and tax credits for service providers to assist in making broadband available to unserved homes and businesses.
«Read the rest of this article»

Clarksville, TN – Clarksville Mayor Kim McMillan is proud to announce that the City of Clarksville is receiving over $1.7 million dollars in grant funds from the U.S. Department of Justice's COPS Hiring Program (CHP).
The grant funds may be used over a three-year period and will be used to hire 14 new police officers. Although the City was informed of the grant's award on September 29th, the effective date was September 1st, 2014. It is anticipated that the 14 new officers will be hired by June 30th, 2015.
«Read the rest of this article»
"VIPR" Enforcement and Awareness Operation conducted across Tennessee on Interstates, at Bus Stations

Nashville, TN – The Tennessee Department of Safety and Homeland Security on Tuesday partnered with the U.S. Department of Homeland Security's Transportation Security Administration (TSA) and several other federal and state agencies for a safety enforcement and awareness operation on Tennessee's interstates and two metropolitan-area bus stations.
The agencies conducted a Visible Intermodal Prevention and Response (VIPR) operation at scale complexes where trucks and large vehicles are weighed. The VIPR operation was also conducted at two regional bus terminals in Nashville and Knoxville.
«Read the rest of this article»