Topic: California Institute of Technology of Pasadena
Written by Elizabeth Landau
NASA's Jet Propulsion Laboratory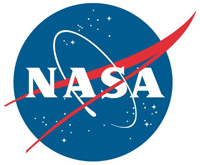 Pasadena, CA – The Voyager 1 spacecraft has experienced three shock waves.
The most recent shock wave, first observed in February 2014, still appears to be going on.
One wave, previously reported, helped researchers determine that Voyager 1 had entered interstellar space.
The "tsunami wave" that NASA's Voyager 1 spacecraft began experiencing earlier this year is still propagating outward, according to new results. It is the longest-lasting shock wave that researchers have seen in interstellar space.
«Read the rest of this article»
Written by Alan Buis
NASA's Jet Propulsion Laboratory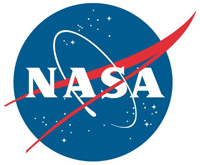 Pasadena, CA – A new space-based instrument to study how effectively plants use water is being developed at NASA's Jet Propulsion Laboratory, Pasadena, California. The instrument, called the ECOsystem Spaceborne Thermal Radiometer Experiment on Space Station (ECOSTRESS), will monitor one of the most basic processes in living plants: the loss of water through the tiny pores in leaves.
When people lose water through their pores, the process is called sweating. The related process in plants is known as transpiration. Because water that evaporates from soil around plants also affects the amount of water that plants can use, ECOSTRESS will measure combined evaporation and transpiration, known as evapotranspiration.
«Read the rest of this article»
Written by Preston Dyches and Whitney Clavin
NASA's Jet Propulsion Laboratory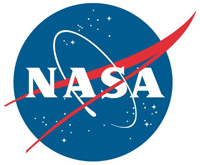 Pasadena, CA – A combined NASA and European Space Agency (ESA)-funded study has found firm evidence that nitrogen in the atmosphere of Saturn's moon Titan originated in conditions similar to the cold birthplace of the most ancient comets from the Oort cloud.
The finding rules out the possibility that Titan's building blocks formed within the warm disk of material thought to have surrounded the infant planet Saturn during its formation.
«Read the rest of this article»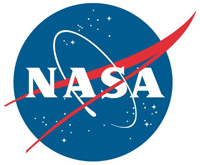 Washington, D.C. – A NASA-led team of scientists has uncovered strong evidence that soot from a rapidly industrializing Europe caused the abrupt retreat of mountain glaciers in the European Alps that began in the 1860s, a period often thought of as the end of the Little Ice Age.
The research, published September 3rd in the Proceedings of the National Academy of Sciences, may help resolve a longstanding scientific debate.
«Read the rest of this article»