Topic: Cars

Clarksville, TN – Start your engines, and get ready to head downtown! Planters Bank Presents… Disney and Pixar's wildly popular animated comedy "Cars" on the big screen at the Roxy Regional Theatre this coming Sunday, September 29th at 2:00pm.
A cocky hot rod named Lightning McQueen gets stuck in a small town en route to a big race, and learns a lesson in humility. With the help of the town's quirky car population, he learns that sometimes life is more about the voyage than the outcome of the race.
«Read the rest of this article»

Clarksville, TN – Films are back at the Roxy Regional Theatre on the corner of Franklin Street and First Street in Historic Downtown Clarksville. The Roxy is serving up a host of family-friendly favorites!
The Planters Bank Presents… Film Series returns to the Roxy Regional Theatre this fall with the animated hit comedy "Cloudy With A Chance Of Meatballs", showing on the big screen this coming Sunday, September 22nd at 2:00pm.
«Read the rest of this article»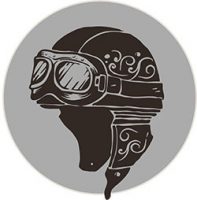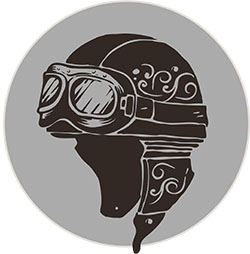 Clarksville, TN – I know it's hard to believe, but not everybody loves motorcycles and or bikers.
Most people feel intimidated by them, or in some cases, they just flat out HATE them. For whatever reason, they go out of their way to show their displeasure, and in some cases, can be dangerous.
These are the ones I want to address.
I can't say I've had a lot of encounters like the one I had the other day, but I know it happens fairly regularly and it could be a life threatening situation.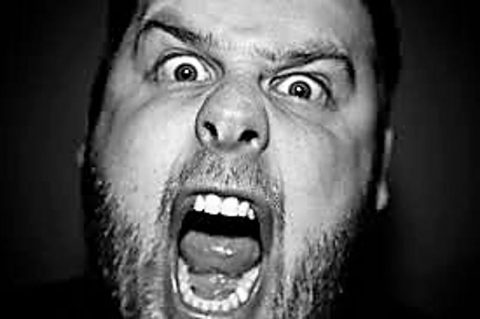 «Read the rest of this article»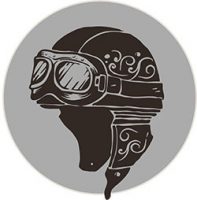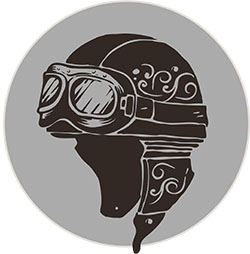 Clarksville, TN – The battle lines were drawn many years ago. Motorcycles and cars.
Who owns the road?
Well, nobody "owns" the road, and we need to show each other some respect. And that's the rub! For whatever reason, we just don't seem to like each other.
Before I owned a motorcycle, I must admit, motorcycles intimidated me. If I saw them approaching me from behind, I got the HELL out of the way. It was almost like an "uh oh, here they come" moment.
Not all motorists like or respect motorcycles. A lot of them just flat out hate them and will do whatever it takes to make their life miserable. Hence the ongoing battle between the two, and the conflict can result in tragedy.
«Read the rest of this article»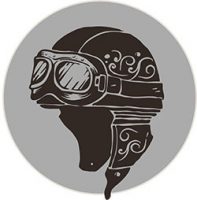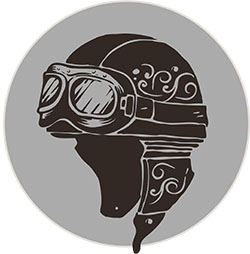 Colorado Springs, CO – On the first day of my trip to Colorado, my crew and I awoke to the beautiful Pike's Peak that overlooks our hotel. Right off the bat, I could tell this was going to be a good day.
Preparing for the change in temperature to be expected during the day, my common question was, "just how cold does it get up there?"
A beautiful ride to get to our destination, we found ourselves in Idaho Springs before we headed to the top.
Mount Evans is the highest summit in the Front Range of the Rocky Mountains. The 14,271 foot peak is located in the Mount Evans Wilderness.
«Read the rest of this article»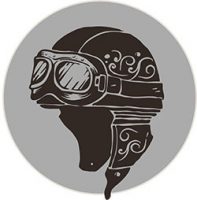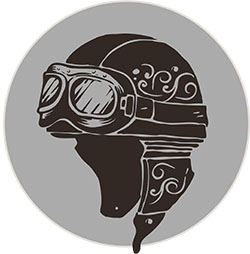 Colorado Springs, CO – I just returned from my first trip to Colorado. What an experience! I've never seen such beautiful country!
One of the many day trips I took was through the Rockies. It took me a couple of miles before it REALLY hit me that I was actually in THE ROCKY MOUNTAINS! Almost a surreal experience.
The first thing I noticed was the smell. The cool crisp mountain air filled with the fresh smell of pine trees. It's a beautiful entrance to one of the world's most famous landmarks.
«Read the rest of this article»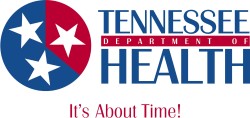 Nashville, TN – Between 1998 and 2010, 32 children in Tennessee died from heat-related causes, with 13 of those fatalities occurring in vehicles. Last month alone, three children died.
As the searing heat of summer continues, the Tennessee Department of Health is reminding residents and visitors to increase their efforts to prevent deaths from heat stroke in cars, trucks and SUVs. «Read the rest of this article»
Donating, selling and recycling are just a few ways to make the most out of old stuff

Yonkers, NY – Springtime means out with the old and in with the new. But for those living with cluttered garages, basements, and closets, cleaning up can be a hassle. What should people do with their old kid's clothes, ancient tube TVs and beat up couches?
Consumer Reports offers a quick and easy guide on how to get rid of practically anything in its March issue available on newsstands on February 8th, 2011 and on online at www.ConsumerReports.org. «Read the rest of this article»
Honda Accord is the right fit for the young, old, tall and small

Yonkers, NY — With the fall semester just around the corner, Consumer Reports offers its best choices for parents and teens out shopping for a car to bring back to school.
When looking for the right car for teens, including used models, Consumer Reports recommends picking cars with safety features such as electronic stability control and curtain air bags and good crash-test results.
"Often parents think that putting their child in the biggest car is the safest thing they can do, but that's not so. Teens are the most inexperienced drivers on the road, so you want to make sure they're driving something that handles well, is agile and has as many safety features as possible—especially electronic stability control," said David Champion, senior director of Consumer Reports Automotive Test Center in East Haddam, Connecticut.
«Read the rest of this article»