Clarksville, TN – Start your engines, and get ready to head downtown! Planters Bank Presents… Disney and Pixar's wildly popular animated comedy "Cars" on the big screen at the Roxy Regional Theatre this coming Sunday, September 29th at 2:00pm.
A cocky hot rod named Lightning McQueen gets stuck in a small town en route to a big race, and learns a lesson in humility. With the help of the town's quirky car population, he learns that sometimes life is more about the voyage than the outcome of the race.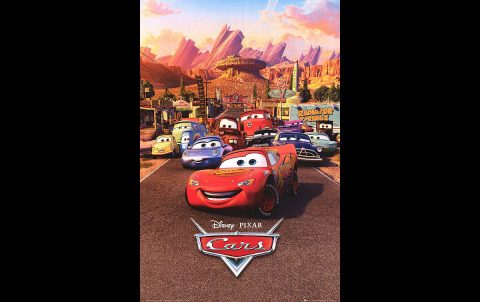 Rating: G / Running time: 116 minutes / Release year: 2006 / Directors: John Lasseter, Joe Ranft / Cast: Owen Wilson, Paul Newman, Bonnie Hunt, Larry the Cable Guy, Cheech Marin.
Admission is $5.00 (cash or check only), and tickets are available at the box office between 9:00am and 2:00pm, Monday through Friday. Any remaining tickets will be available beginning an hour prior to showtime. Advance ticket purchases are strongly encouraged. Popcorn, assorted candy and beverages will be available as concessions.
While you are here on Sunday, be sure to pick up your tickets for the next installment in our Planters Bank Presents… Film Series, Disney's "Moana", showing Sunday, October 6th at 2:00pm.
In the coming weeks, you can also look for such favorites as "Beetlejuice", "Hocus Pocus", "The Wizard Of Oz", "Elf", "The Polar Express", "It's A Wonderful Life" and "White Christmas".
For our complete schedule of films and more information, please visit www.roxyregionaltheatre.org/filmseries
Like us on Facebook at www.facebook.com/PlantersBankPresents
About the Roxy Regional Theatre
The Roxy Regional Theatre is a 501(c)(3) nonprofit organization dedicated to producing professional live theatre and promoting the arts, with emphasis on education, in Clarksville, Middle Tennessee and the Southeast. The theatre is located at 100 Franklin Street in Historic Downtown Clarksville.