Topic: Censorship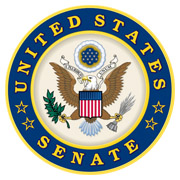 Washington, D.C. – At today's Senate Commerce Committee hearing, Senator Marsha Blackburn (R-Tenn.) pushed Big Tech CEOs Mark Zuckerberg of Facebook, Jack Dorsey of Twitter and Sundar Pichai of Google to provide more transparency to their content moderation practices.
"There is a pattern of subjective manipulation of the information that is available to people from your platforms. What has driven additional attention to this is the fact that more of a family's functional life is now being conducted online. Because of this, more people are realizing that you are picking winners and losers," said Senator Blackburn at the hearing.
«Read the rest of this article»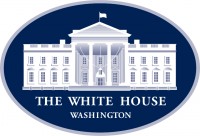 Washington, D.C. – "The brutal regimes in Venezuela, Cuba and Nicaragua pose a grave threat to our country's national security interests."
"We must continue to consistently deny funds to these regimes, which work together to oppress their people, wreak havoc in our hemisphere and oppose U.S. interests," Representative Mario Díaz-Balart (R-FL) writes in the Miami Herald.
«Read the rest of this article»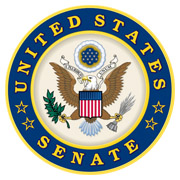 Washington, D.C. – There is no denying the influence that Big Tech has over our lives. But increasingly, companies like Google and Twitter have become comfortable with abusing Section 230 protections. Silicon Valley has crossed the line with irresponsible content moderation and outright censorship of conservative voices.
Conservatives have suffered under liberal mob rule. You may remember that in 2016, producers of the Christian film "I'm Not Ashamed" had to fight the content moderators at YouTube to keep the film's trailer running on the platform. They are not alone.
«Read the rest of this article»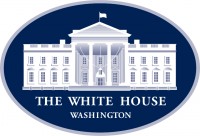 Washington, D.C. – PRESIDENT DONALD TRUMP: By the authority vested in me as President by the Constitution and the laws of the United States of America, it is hereby ordered as follows:
Section 1. Policy. Free speech is the bedrock of American democracy. Our Founding Fathers protected this sacred right with the First Amendment to the Constitution. The freedom to express and debate ideas is the foundation for all of our rights as a free people.
«Read the rest of this article»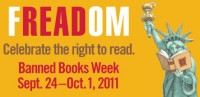 Clarksville, TN – During the last week of September every year, hundreds of libraries and bookstores around the country draw attention to the problem of censorship by mounting displays of challenged books and hosting a variety of events. The 2011 celebration of Banned Books Week will be held from September 24 through October 1. Banned Books Week is the only national celebration of the freedom to read.
It was launched in 1982 in response to a sudden surge in the number of challenges to books in schools, bookstores and libraries. More than 11,000 books have been challenged since 1982.
There are hundreds of challenges to books in schools and libraries in the United States every year. According to the American Library Association (ALA), there were at least 348 in 2010; the ALA estimates that 70 to 80 percent are never reported.
«Read the rest of this article»

In the waning days of this administration's tenure, President Bush's lack of interest in opinions contrary to his own is as striking as ever.  Most recently in New Mexico, a group of peaceful demonstrators was removed from the president's sight, continuing the administration's long-held tradition that dissenters should be neither seen nor heard.  Sound undemocratic? Indeed.
Last August, President Bush attended an exclusive, high-priced fundraiser for New Mexico Senator Pete Domenici.  Local activists opposed to the president's policies were, of course, not invited.  To let the president know that not everyone agreed with him, they planned to stand along his motorcade route holding up signs expressing their views, especially their opposition to the war in Iraq.
The peaceful demonstrators' attempt at free speech was quickly squashed when police officers forced them to stay at least 150 yards away from the motorcade route, walling them off by placing numerous police cars and officers on horseback between the protesters and the president.  Meanwhile, a group of Bush supporters was allowed to stand right along the motorcade route, where their "God Bless George Bush!  We pray for you!" sign was in plain view of both Bush and the journalists accompanying him. «Read the rest of this article»
If you thought phone companies were simply supposed to get you connected, think again.
Verizon's notion of "progress" may not agree with your notion of free speech
Over the last several weeks we learned that the nation's two largest telecommunications firms want to get into the business of censorship as well — blocking the free flow of information over phones and the Internet.
We saw an unsettling example of just how bad this can get last week. Verizon Wireless blocked text messages that national pro-choice group NARAL wanted to send to their members. That they reversed the decision after the censorship was exposed should offer little comfort.
While they may have scrambled to fix one "dusty policy" and let these messages through, we can see in the details of this and other episodes a worrisome pattern of abuse. And it's not just at Verizon. Over the weekend, the technophiles at Slashdot exposed what many of us failed to read in the fine print of our AT&T customer agreements. «Read the rest of this article»
While America Sleeps is "an occasional column" and commentary on the state of Civil Liberties in America.
While America sleeps in the illusion of freedoms guaranteed by the Bill of Rights and the United States Constitution, America's gatekeepers (in the form of the the FBI, CIA, Homeland Security, Oval Office and even our Congress, all of whom have failed miserably at controlling illegal immigration in the USA) are hard at work finding new, creative, under-the-radar ways to press down ever harder that growing thumb of "security" on the average American citizen.

Too many Americans, asleep at the wheel in their sheltered cocoons of ambivalence, inattentiveness and a faulty assumption that government is always working in their best interest, keep hitting that snooze button as, one by one, their rights are revoked and their private lives invaded by bureaucratic snooping.
Wake up, America. Time to smell the coffee. It's getting bitter.
As I browsed the web these past few weeks, cruising for news that comes from anywhere, everywhere but Fox and its growing ilk, or corporately directed newscasts, I've stumbled across quite a few interesting but troubling stories.
The first story that jumps to mind concerns travel beyond U.S. borders, and the apparent governmental monitoring of all the things we bring aboard a plane: the titles of the book(s) we carry, the kinds of medications we pack, our destinations and frequency of travel, who we travel with and how often we share the same flights (we don't have to be seat mates, just on the same flights). Snoopy. Spooky. «Read the rest of this article»
The books on shelves in school and public libraries are continually under fire by parents, patrons and organizational administrators seeking to remove said "offensive" books and make them unavailable. Render them "censored."
What gets targeted? Well, the usual and obvious suspects: J.D. Salinger, J.K. Rowling. John Steinbeck. Mark Twain. Robert Cormier. And writers such as Maya Angelou – someone out there wants her "Caged Bird" silenced forever. Even revered children's authors including Maurice Sendak, Madeleine L'Engle and Judy Blume (whose penned scripted three of the top one hundred books).
"If all mankind minus one, were of one opinion, and only one person were of the contrary opinion, mankind would be no more justified in silencing that one person, than he, if he had the power, would be justified in silencing mankind…

"If the opinion is right, they are deprived of the opportunity of exchanging error for truth: if wrong, they lose, what is almost as great a benefit, the clearer perception and livelier impression of truth, produced by its collision with error."

— On Liberty, John Stuart Mill «Read the rest of this article»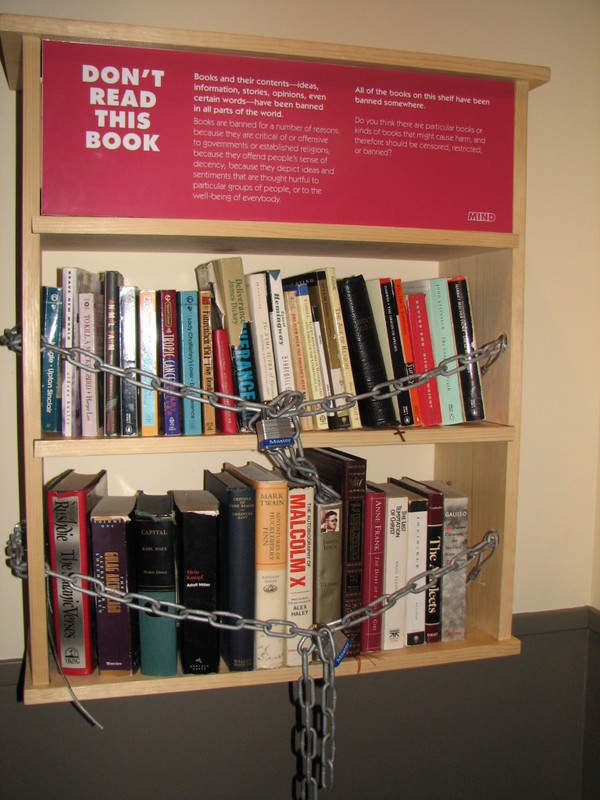 While America Sleeps is "an occasional column" and commentary on the state of Civil Liberties in America.
I 've been following the saga of the removal, regulation and control of access to books by people in prison. Religiously oriented books in particular.
I read with great interest a New York Times commentary by Laurie Goodstein on the systematic purging of books on faith from prison bookshelves by chaplains under the Standardized Chapel Library Project. Those same chaplains are now being asked to review tome by tome any and every requested book before it "might" be returned to the shelves for access by inmates. As if chaplains have nothing else to do but serve as literary screeners (a.k.a. censors) for the prison system. «Read the rest of this article»