Topic: Charitable Giving
It happens every year even though I have no intention of letting it go on. Other teachers and I spend hundreds of dollars on needs for our students.
Let's just look at why this happens.
As you know, school started early in August. As of this writing, the county budget where I live has not been passed. This is no accident. I recently read the schedule for budget hearings and the initial schedule planned for the budget to be passed about August 16. That would, of course, have been a couple of weeks into school.
News bulletin: children need supplies the first day of school. «Read the rest of this article»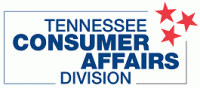 With the historic flooding that occurred across Tennessee, Consumer Affairs cautions consumers to be on guard against the various frauds that can occur after any disaster. «Read the rest of this article»
It's no secret that the downturn in the economy has hit everyone, not the least of which are public schools. The amount of money provided by the State of Tennessee has been cut dramatically, not only to the school system but to raises for teachers.
What can you do to help?
First, be aware that schools need assistance in forms other than through monetary donations. Your volunteering can be a great benefit. Here are some ways you can help: being a parent contact for your child's homeroom, painting a hall or classroom, assisting with gardening, assembling materials, working at special days at school (picture day, field day, the walk-a-thon, Read Across America Day, awards days, Book Fair, Teacher Appreciation Week, etc.), and volunteering to help a child read or work on math facts. Your presence at school can enhance learning in innumerable ways. «Read the rest of this article»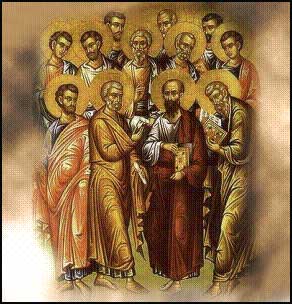 WWJD is sometimes singled out as a standard for measuring moral beliefs and moral decisions. Perhaps we can receive spiritual motivation, too, by asking "What would the Apostles of the New Testament do?"
One Friday morning during my solitary time in fellowship with God, I read a passage of Scripture that spoke to me from Acts 4: 32-37. Verse 34 summarizes the result of corporate and united action taken by the disciples: "There was not a needy person among them." The context sheds light on the meaning of the verse. The disciples shared their time, skills and talents as in response to God's call. They sold their houses and land and shared everything.
In analyzing this verse we see first a direct giving spirit. Their graciousness and personal sacrifice is a principle incorporated into our faith. All major faith groups expose this idea of sharing and giving to others. How can we practice this concept and integrate it into our own lives? As a spiritual people, we recognize the benefits of giving. «Read the rest of this article»
On Fridays I read USA Today. It's informative, and gives a different perspective on news, sports, life, entertainment and money. Managing Your Money (USA Today 12.7.07) offers sane advice for the Christmas season.
"Controlling pre-holiday spending to dodge post holiday blues" is the theme I'll address today. Extravagant spending, that is, budget breakers, will inevitably come back to haunt the spender. Purchases that looks good in those days leading up to Christmas can precipitate stress after the emotion of the season is pass and one returns to reality. A stack of bills is devastating to morale and defeats long term plans for financial security. «Read the rest of this article»
In our St. Louis neighborhood, at the church we attended regularly, we were taught early on that giving is a virtue. Our religion through doctrine suggested that to be in "good standing" that 10% as a tithe be given to charity or to the church. Since high school, I have followed an inflexible stewardship program that only seems to fuel my compassion.
In my 70s now, I still practice this spiritual principle of stewardship I learned as a teenager, which also affords me certain privileges via the IRS. Although our tax laws are in flux for the 2007 tax year, we are still permitted deductions on our annual tax returns for charitable giving. But a hint or two:
"Make sure you collect adequate evidence of your charitable contributions. Under a recent rule change. the IRS no longer considers personal bank registers, diary entries or notes you write to yourself as acceptable documentation, though canceled checks still count." — Money Advisor, October 2007.
In other words, get a receipt when you give. Or keep your canceled check. «Read the rest of this article»