Topic: Civil Liberties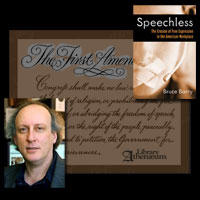 The Felix G. Woodward Library at Austin Peay State University, the APSU chapter of the American Association of University Professors, the APSU Faculty Senate and Phi Kappa Phi will present a Library Athenaeum presentation, titled "Freedom of Speech on a University Campus and in the Workplace."
Dr. Bruce Barry will conduct the presentation at 2 p.m., Tuesday, March 31, in the Woodward Library. Barry is the Brownlee O. Currey Jr. Professor of Management and a Professor of Sociology at Vanderbilt University. «Read the rest of this article»
Nashville, TN:  The Coalition for October Debate Alternatives (CODA) released the program and format today for the Presidential Candidate's Alternative Debate to be held October 6 at 7 p.m. at  4309 Stevenson Hall (seating for 250), Vanderbilt University, in Nashville, Tennessee.  Those candidates who have confirmed attendance include Charles Jay of the Boston Tea Party, Brad Lyttle of the US Pacifist Party, Frank McEnulty of the New American Independent Party, Brian Moore of the Socialist Party, Darrell Castle, Vic Presidential Candidate of the Constitution Party, and Gloria La Riva of the Party for Socialism and Liberation.  The moderator of the debate will be Bruce Barry, Vanderbilt Professor at the Owen School of Management. The event is free and open to the public on a first come basis.  For those who are unable to watch the debates in person, the debate can be viewed live on the website of Vanderbilt University.  The debate will also be archived on the internet at Vanderbilt University's Youtube page.
The format for the debate will consist of policy and platform questions concerning the economy, foreign policy, health care, the environment, civil liberties, the federal budget, reproductive rights, international trade, gun rights, campaign finance reform, immigration, education and race and gender.  Each candidate will be given two minutes to make introductory statements and then one or two minutes per question to answer policy and platform questions.  The debate will end at 8:30pm with a candidate's reception to follow in the lobby of the Stephenson Center. «Read the rest of this article»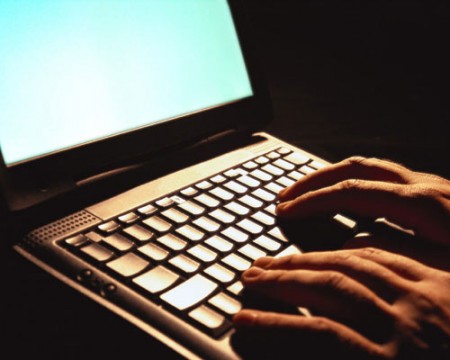 I amuse easily. Which is why I tried hard to hold back a smile, a chuckle (at the irony), when I read of GOP Vice Presidential candidate Sarah Palin's hacked e-mail.
The intrusiveness of that act, the back-door sneak attack on personal privacy is exactly what this Republican administration is doing to the American people every day: screening e-mails for "trigger"words, tracking travel of ordinary citizens, tapping phone lines,  seeking access to library records … the list of civil liberties and privacy issues invaded and run through the shredder by our government (which is supposed to be of the people, by the people, for the people) is endless. "Government hacking" is the crude term for citizen surveillance in the guise of homeland security. «Read the rest of this article»
When the discussion of installing red-light cameras in Clarksville began, one of the arguments against them was their potential use for tasks beyond ticketing red-light violators. This is commonly known as "mission creep." Cameras are first installed for one reason, then, after they are in place, it's simple to expand their use for other purposes. For example, while cameras in Clarksville initially won't ticket for speeding, several City Council members have already expressed interest in getting the "whole package," which would include speed enforcement as well.
Those who warned of the civil liberties issues with these cameras were 100% correct that they could be used to track and database the movement and associations of law abiding citizens. Why is this dangerous? Let's say one day the government does something that you don't like. Then, lawfully exercising your right to free speech and the right to petition the government for a redress of grievance, you protest it. Suddenly you have popped up on the government's radar screen. The government can then check the voluminous records they have already started keeping on Americans, such as travel and flight records.
The government can go back and go through your call logs, Internet traffic, movement logs, and other electronic traces with a fine tooth comb looking for things that woud allow them to harrass or intimidate you.
There are millions of laws on the books, many of them complex and hard for the average person to understand and follow. How many of these laws are you aware of? How many of them have you inadvertently broken? How many others exist that you don't even know about! «Read the rest of this article»
Inter – prefix: (1) between, among, in the midst. (2) reciprocal. (3) located between. (4) carried on between.
Denominational: a religious organization uniting local congregations in a single legal and administrative body.
"When the government associates one set of religious beliefs with the state and identifies nonadherents as outsiders, it encroaches upon the individual's decision about whether and how to worship?Allowing government to be a potential mouthpiece for competing religious ideas risks the sort of division that might easily spill over into suppression of rival beliefs." ~~ Supreme Court Justice Sandra Day O'Connor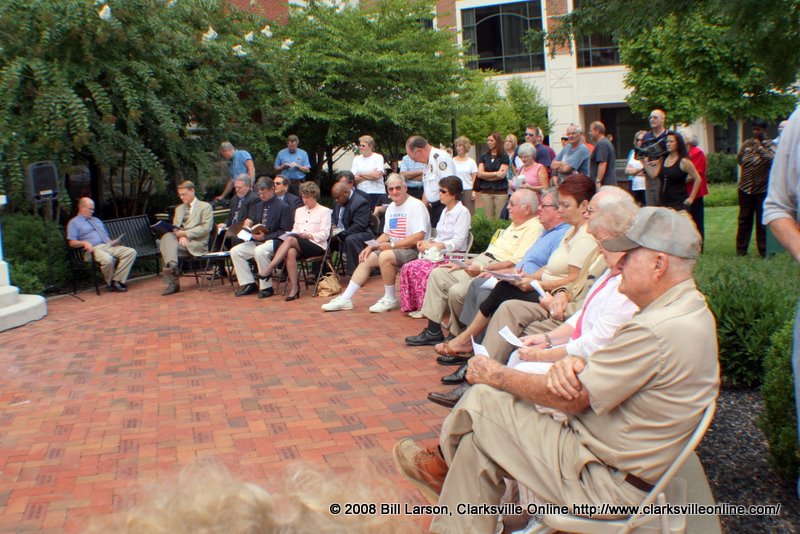 In downtown Clarksville on Thursday, September 11, congregants and legislators from varied Christian churches across the county gathered. The implied purpose of the gathering, part of a nationwide movement called Cry Out America, was to acknowledge the tragedy of September 11, 2001, an event that cost America the lives of 3,000 of its citizens on home territory, precipitated the war in Iraq and Afghanistan, which cost this country thousands of live lost or irrevocably maimed, and dug a deep hole of nearly insurmountable debt that our children will have to pay. «Read the rest of this article»
The darkened flame mirrors both voter ambivalence and the loss of a sense of honor.
Light's out. Again.
Just when we thought the Eternal Flame was finally going to remain lit, its blaze was doused again — on election day.
Apart from being completely irritated and totally digusted with a city that can't seem to get its collective act together long enough to keep one itty-bitty little thing ablaze (such as a monument that honors all American soldiers), there is another irony, one that I, as an American citizen, find disgusting.
The city seems to have no problem lighting the flame for commercial events. The flame blazed when the new downtown fountain was lit. It blazed during the last three Riverfests and Rivers and Spires festivals. It blazed when nothing was going on downtown but city government as usual. Because we (Clarksville Online) check every single day, we know when the flame is lit. And when it isn't.
It was off on the fourth of July, even as the Vietnam Vets staged a striking ceremony honoring their fallen. It was re-lit after the 4th of July passed, and blazed right up until the eve of primary election day. It has been lit while the Legion Street-turned-Strawberry Alley construction is underway. Now the city managed to keep the new streetlights ablaze throughout the daytime hours this entire week. Water continues to flow through the lovely new fountain on Public Square. Only the flame, the best and brightest of our symbols, seems eratic. «Read the rest of this article»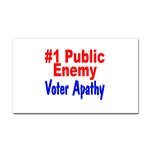 I have been covering elections since 1968, back when I was too young to vote but old enough to be a journalist covering the elections. Just like the soldiers old enough to ship to Vietnam but not old enough to legally vote against that war.
I've only missed two elections in my voting life, and as a writer I've covered 30 years worth of voting ups and downs. I have painstakingly worked to implant the importance of voting to my daughter, my grandchildren (two of whom are now old enough to vote), and anyone who can and should be registered to vote. That's why I found myself upset and disturbed at the end of the day, Thursday, August 7. Primary day. A day of another kind of infamy: a day of voter apathy. «Read the rest of this article»
In supporting the FISA legislation, Tennessee senators badly failed their statesmanship test.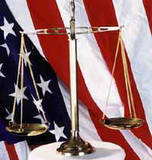 The following is a personal response to both Tennessee U.S. senators who voted to pass the recent FISA legislation in the Senate. This farce of a bill stripped Americans of Constitutionally protected rights, gave cover to communication enterprises which had wrongly acquiesced to strong-armed tactics of government entities overstepping their bounds and did nothing whatsoever to enhance our national or individual security.
"Dear Senators Alexander and Corker,
I am greatly disturbed that you supported an abandonment of essential Bill of Rights protections to be seen supporting the Bush administration. Your vote does immense damage to the rule of law and our most fundamental democratic institutions and our personal liberties. «Read the rest of this article»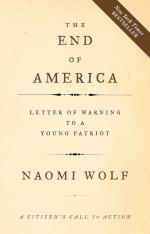 Naomi Wolf, author of the groundbreaking book The Beauty Myth, has been on the speaker circuit promoting her latest book, The End of America: Letter of Warning to a Young Patriot. It is a different track that her prior emphasis on women's rights and feminism. The End of America is "a harbinger of an age that may finally see the patriarchal realm of political discourse usurped."
Wolf enters a male-dominated political commentary arena dominated by men to make a compelling argument for civil rights. Her analysis falls closer to the bones of political discourse as presented by Emma Goldman, and presents her case with an energetic urgency as she cautions Americans of a dangerous "fascist shift" brought about by the Bush administration.
Chapters outline the "Ten Steps to Fascism" citing historical corollaries (as well as the pigs in Orwell's Animal Farm), with headings like "Invoke an External and Internal Threat," "Establish Secret Prisons," "Surveil Ordinary Citizens," "Restrict the Press," and "Target Key Individuals," making a case for the existence of fascism outside of a dictatorship. «Read the rest of this article»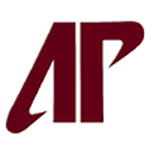 A "Mock Trial" is being held in conjunction with the American Constitutional Law II class being taught by Dr. Greg Rabidoux in the Department of Political Science. This class deals with individual civil liberties including free speech, freedom of religion, freedom of the press and freedom of assembly. The trial will be held April 8, 10, 15, and 17, (Tuesdays and Thursdays) between 9:30-11:00 at the University Center, Room 308 and is open to the public. The verdict will be announced April 17th at the end of that day's session.
The issues are on the Bill of Rights and implicate university free speech zones, university speech codes, and the USA Patriot Act powers and students' rights of free assembly. «Read the rest of this article»