Topic: Clarksville in Review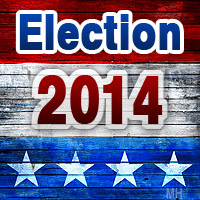 Clarksville, TN – Clarksville Mayoral candidate and Ward 10 councilman Bill Summers has three events scheduled in the Clarksville area tomorrow, Saturday, October 11th, 2014.
Summers will be a guest on Clarksville in Review, a morning radio talk show on local radio station WJZM 1400AM. The interview, which will cover Summers' mayoral platforms and vision for Clarksville, will air between 8:00am and 10:00am on WJZM 1400AM and online at www.WJZM.com
«Read the rest of this article»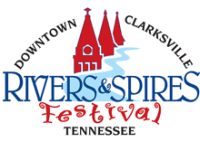 Clarksville, TN – The last day of the 2014 Rivers and Spires Festival continued to be the best in memory. The weather was absolutely flawless, neither too hot nor to cold. There wasn't a cloud in the sky throughout the entire day.
I rushed down to the Festival at 9:00am to catch the annual WJZM 1400 AM Clarksville in Review broadcast from the Festival. This usually is held at the Bill Roberts thunder road automotive tent on Franklin Street just down from the Roxy Regional Theatre. The program was already well underway when I arrived.
«Read the rest of this article»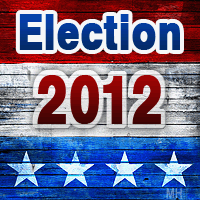 Clarksville, TN – The race for Clarksville City Council in Ward 9 turned ugly this week.  What had been a fairly low key, non eventful door to door campaign among four candidates, has been turned up a notch between challenger Jeff Robinson and the incumbent Joel Wallace.
During a TV taping this week  for the Leadership Clarksville Political Forums, Wallace called out Robinson for his handling of the Parking Authority while serving on that board, then questioned Robinson for hiring an out of town attorney to handle his bankruptcy following the 1999 tornado.
Robinson and his wife own the Blackhorse Pub and Brewery in downtown Clarksville.
«Read the rest of this article»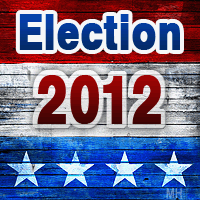 Clarksville, TN – District 74 State Representative John Tidwell makes the first impression of a "good old country boy" who just climbed out of the combine to greet you.   Once you get him started, he's like your country neighbor talking about the crops and the livestock, he's probably not going to stop talking until you tell him you've got to get home for dinner, but make no mistake, he's just as comfortable roaming the halls of the Tennessee Legislature as he is leaning against the fencepost "shooting the breeze."
Tidwell was a guest on "Clarksville in Review" this weekend on WJZM 1400am with host Hank Bonecutter, on the heals of last Thursday's primary where Lauri Day defeated Nick Steward for the republican nomination.
«Read the rest of this article»
Clarksville, TN – An e-mail has been circulating warning of a "dangerous vet in Clarksville" and the target of this attack is Dr. Ron Whitford of the St. Bethlehem Animal Clinic.
The message is from a woman named Stacia Bearden, and details a story about a dog that was taken to Dr. Whitford's clinic where it was spayed. According to the email the puppy got sick and died.
After the puppy died, another Vet did an autopsy and determined that the original procedure was faulty because Dr. Whitford had used "zip ties" instead of "sterile sutures" to close off the arteries during the operation. The email goes on to warn everybody "not to use this vet, he could kill your dog."
Whitford is outraged. «Read the rest of this article»
Clarksville, TN – Neil Revlett, founder and chairman of the Common Sense Coalition is calling for embattled Ward 1 City Councilman, and Tennessee State House District 74 candidate Nick Steward to resign his council seat, and claims that Steward may have committed voter fraud.
In a press release, Revlett claims:
"The Common Sense Coalition of Montgomery County appreciates that Mr. Steward answered many of the questions about his character in an interview with Hank Bonecutter on the radio program "Clarksville in Review" and other local media. «Read the rest of this article»
Clarksville, TN – Embattled Ward 1 Clarksville City Councilman, and state legislative candidate Nick Steward, admitted to stealing from the Army while serving in Afghanistan, and receiving a "general discharge" for his crime.
In an exclusive interview on Clarksville news talk radio station, WJZM, Steward said that he took some computer parts for his personal use while ordering supplies for his unit.  Steward said he was caught "by my chain of command" and eventually discharged from service.  This is the first time that Steward has admitted to his indiscretion publicly. «Read the rest of this article»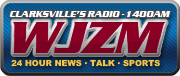 Clarksville, TN – Clarksville Mayor Kim McMillan was interviewed on WJZM 1400am about some of the recent controversies surrounding the recently passed city budget, the charter revision, the new marina, and moving the downtown market.
Appearing on "Clarksville in Review" with host Hank Bonecutter, Mayor McMillan said she was "Proud to have passed a new budget with no new taxes while moving Clarksville forward."
McMillan said she also intended to seek a second term, if her health continues to improve.  Mayor McMillan has MS. «Read the rest of this article»
Clarksville, TN – Captain Craig Gipson says he's been in a uniform since he was seventeen, so it was only natural that when he left military service after a twelve year career, that he would become a cop.
Now, as commander of the Clarksville Police Department's "Special Operations" unit, Gipson is responsible for everything from drugs and homicide to domestic violence and crisis negotiation.  In an interview on "Clarksville in Review" on 1400am WJZM, Gipson talked about his department. «Read the rest of this article»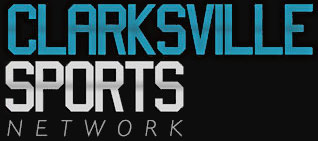 Clarksville, TN – Former Austin Peay and Clarksville High School standout Brian Balthrop fired a 68 Saturday to take a one-shot lead into Sunday's final round of the Wendy's Invitational Golf Tournament at the Swan Lake Golf Course.
Balthrop, who finished a single stroke short of forcing a three-way playoff with Greg Guinn and Jeff Chandler at the 2011 Wendy's, appeared in control for much of the afternoon Saturday, taking advantage of Swan Lake's new Bermuda greens.
«Read the rest of this article»