Topic: Clarkville Mayor

Clarksville, TN – The Tennessee Department of Transportation (TDOT) will begin a major resurfacing project on Monday, June 1st, 2020 on Kraft Street, an important 1.8-mile loop around downtown that carries a heavy volume of construction-related traffic.
«Read the rest of this article»
'The long arc bends toward justice'
Clarksville, TN – Clarksville Mayor Kim McMillan shares this message in celebration of the birth of civil rights leader Martin Luther King Jr.:
Around Monday's national holiday, as a community, we pause to reflect on the life and legacy of Dr. Martin Luther King Jr. He had a special insight and clarity, and many of the words he spoke more than five decades ago still inspire us today.
«Read the rest of this article»

Clarksville, TN – Clarksville Police Chief Al Ansley and Clarksville Mayor Kim McMillan invite citizens to attend a meeting to discuss the police body-worn camera program being implemented in the City of Clarksville.
The meeting will be from 5:30pm-7:00pm Tuesday, November 14th, 2017 at the Wilma Rudolph Event Center located at 1190 Highway 48 in Clarksville.
«Read the rest of this article»
Clarksville, TN – Weather predictions for the next several nights indicate that the temperature will be below freezing. In anticipation of the impending frigid temperatures, the City of Clarksville is making plans to assist the homeless in finding shelter.
"As we've discussed over the past couple of months, we are in constant communication with our community partners who provide assistance to the homeless in our community," said Clarksville Mayor Kim McMillan. «Read the rest of this article»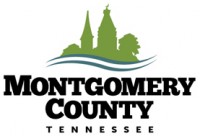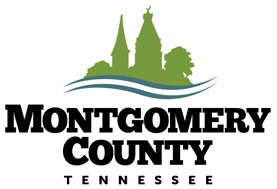 Montgomery County, TN – The latest business to become Clarksville-Montgomery County Green Certified is Clarksville Pediatric Dentistry, located at 2297 Rudolphtown Road. A few examples of their initiatives include increasing their recycling by 25 percent, adding all recyclable items to be recycled.
They have also reduced waste by cutting all paper notifications that were sent via mail by 75 percent and using email notifications instead. By reducing waste and increasing their recycling, their office is using 192 fewer garbage bags per month.
«Read the rest of this article»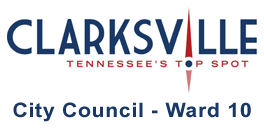 Clarksville, TN – You will note in Section 9 (New Business), Item #3, the Mayor has again brought forth an effort to change one section in the current (outdated) City Charter. The change deals with removing a section of the charter that (in its strictest interpretation) would not allow those to do business with the city to be on any board, commissions or authorities.
This issue was voted on at the last regular council session (January 2012) and did not get the required 2/3s approval for submission to the state legislature. The Mayor is complaining that she cannot find people in Clarksville with particular skills such as architects, lawyers, engineers, accountants and design professionals that don't do business with the city. «Read the rest of this article»
Clarksville, TN – PFC Preston Clayton was honored by the City of Clarksville in an award ceremony held during this evening's City Council meeting.  Mayor Kim McMillan recognized PFC Clayton for his heroic actions which were instrumental in the capture of a bank robber.
The narrative for the award is shown below: «Read the rest of this article»