Topic: cold temperatures
Nashville, TN – The National Weather Service reports an arctic air mass in place across the region will lead to the coldest temperatures so far this winter tonight across Clarksville-Montgomery County and Middle Tennessee with lows in the single digits to lower teens.
Highs will only reach the 20's and 30's on Tuesday before falling back into the teens and 20's Tuesday night. A strong storm system will move quickly across the region on Wednesday likely bringing a mix of light snow, sleet, and freezing rain to the mid state on Wednesday morning.
«Read the rest of this article»
Nashville, TN – The National Weather Service reports some of the coldest temperatures of this winter are expected over the next 24 to 30 hours.
A combination of north winds of 5 to 10 mph along with temperature readings in the teens this morning and only a warm up into the mid to upper 20's this afternoon will create wind chills in the teens and single digits today. While winds will calm tonight, single digit morning lows are expected Tuesday morning.
«Read the rest of this article»

Montgomery County, TN – Clarksville-Montgomery County Schools (CMCSS) will not be in session on Wednesday, January 8th due to numerous mechanical failures throughout the system caused by the single degree temperatures on Monday night and Tuesday. «Read the rest of this article»
Nashville, TN – The American Red Cross is helping people impacted by the frigid cold air covering two-thirds of the country, and offers steps people can take to stay safe during this dangerous weather.
"Our volunteers remain on stand-by to respond if there is a significant, unforeseen, emergency incident or event that displaces individuals from their normal place of dwelling which would cause us to open an emergency shelter," said David Kitchen, Regional Disaster Program Officer. "We have been closely monitoring the weather system for the past several days and as soon as we realized that the flash freeze had the potential to strand motorists as well as to cause life-threatening situations, we immediately began activating our disaster action plan." «Read the rest of this article»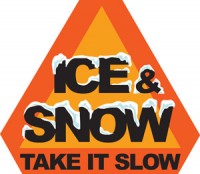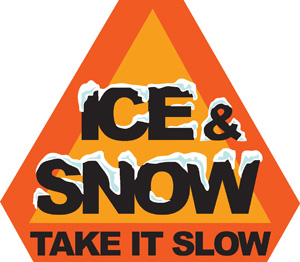 Clarksville, TN – The sun came out and cleared most of the roads today. However, the temperature is expected to reach the season's lowest tonight of around 7 degrees. Some secondary roads are still wet and will freeze overnight. Motorists should still use caution in the morning, especially on the sideroads and parking lots.
With temperatures dropping into the teens overnight, pet owners are urged to bring their animals indoors and out of the frigid cold.
School closings will be updated as they come in.
For more weather information, visit Discover Clarksville's Weather.
«Read the rest of this article»
Winter is officially here, whipping in at 6:04 a.m., and while today may be cold, tomorrow (December 22) will be brutally cold.
According to the National Weather Service, which issued a special weather statement this morning,  a cold arctic air mass is about to sweep into the mid-state region bringing with it the coldest temperatures in six years by Monday morning. That statement includes a forecast for dangerous wind chill levels. While northern folks are used to such frigid weather and ready for it, Tennesseans are going to have bundle up in a way that they are not used to.
A predicted northwest wind gusting to near 30 mph this afternoon  and temperatures will be hard-pressed to hit the 30 degree mark. Wind child readings (the "feels like" temperature) will dip into the teens, falling into single digits across much of the region.  Wind chill readings could hit -5 — yes, five below zero. A wind chill advisory could be issued later today. «Read the rest of this article»