Topic: Cosmic Rays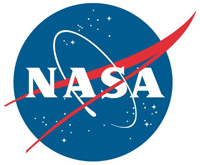 Pasadena, CA – NASA is preparing to send the first woman and next man to the Moon, part of a larger strategy to send the first astronauts to the surface of Mars. But before they get there, they'll be faced with a critical question: What should they wear on Mars, where the thin atmosphere allows more radiation from the Sun and cosmic rays to reach the ground?
Amy Ross is looking for answers. An advanced spacesuit designer at NASA's Johnson Space Center in Houston, she's developing new suits for the Moon and Mars.
«Read the rest of this article»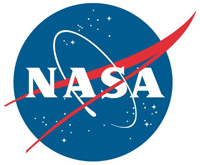 Pasadena, CA – On November 5th, 2018, NASA's Voyager 2 became only the second spacecraft in history to leave the heliosphere – the protective bubble of particles and magnetic fields created by our Sun. At a distance of about 11 billion miles (18 billion kilometers) from Earth – well beyond the orbit of Pluto – Voyager 2 had entered interstellar space, or the region between stars.
Today, five new research papers in the journal Nature Astronomy describe what scientists observed during and since Voyager 2's historic crossing.
«Read the rest of this article»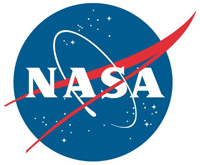 Greenbelt, MD – NASA says that out at the boundary of our solar system, pressure runs high. This pressure, the force plasma, magnetic fields and particles like ions, cosmic rays and electrons exert on one another when they flow and collide, was recently measured by scientists in totality for the first time — and it was found to be greater than expected.
Using observations of galactic cosmic rays — a type of highly energetic particle — from NASA's Voyager spacecraft scientists calculated the total pressure from particles in the outer region of the solar system, known as the heliosheath.
«Read the rest of this article»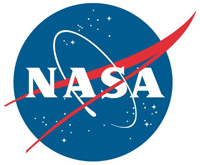 Pasadena, CA – On August 15th through the 22nd, robots from all over the world will compete to find objects in the DARPA Subterranean Challenge Systems Competition held in mining tunnels under Pittsburgh.
Among them will be a team led by NASA's Jet Propulsion Laboratory in Pasadena, California, that features wheeled rovers, drones and climbing robots that can rise on pinball-flipper-shaped treads to scale obstacles.
«Read the rest of this article»
NASA's Jet Propulsion Laboratory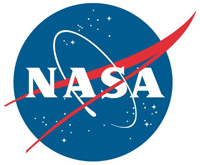 Pasadena, CA – NASA's Voyager 2 probe, currently on a journey toward interstellar space, has detected an increase in cosmic rays that originate outside our solar system. Launched in 1977, Voyager 2 is a little less than 11 billion miles (about 17.7 billion kilometers) from Earth, or more than 118 times the distance from Earth to the Sun.
Since 2007 the probe has been traveling through the outermost layer of the heliosphere — the vast bubble around the Sun and the planets dominated by solar material and magnetic fields. Voyager scientists have been watching for the spacecraft to reach the outer boundary of the heliosphere, known as the heliopause. Once Voyager 2 exits the heliosphere, it will become the second human-made object, after Voyager 1, to enter interstellar space.
«Read the rest of this article»
NASA Headquarters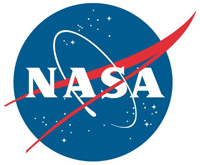 Washington, D.C. – For the first time ever, scientists using NASA's Fermi Gamma-ray Space Telescope have found the source of a high-energy neutrino from outside our galaxy. This neutrino traveled 3.7 billion years at almost the speed of light before being detected on Earth. This is farther than any other neutrino whose origin scientists can identify.
High-energy neutrinos are hard-to-catch particles that scientists think are created by the most powerful events in the cosmos, such as galaxy mergers and material falling onto supermassive black holes. They travel at speeds just shy of the speed of light and rarely interact with other matter, allowing them to travel unimpeded across distances of billions of light-years.
«Read the rest of this article»
Written by Francis Reddy
NASA's Goddard Space Flight Center
Greenbelt, MD – A new study using data from NASA's NuSTAR space telescope suggests that Eta Carinae, the most luminous and massive stellar system within 10,000 light-years of Earth, is accelerating particles to high energies – some of which may reach our planet as cosmic rays.
"We know the blast waves of exploded stars can accelerate cosmic ray particles to speeds comparable to that of light, an incredible energy boost," said Kenji Hamaguchi, an astrophysicist at NASA's Goddard Space Flight Center in Greenbelt, Maryland, and the lead author of the study. "Similar processes must occur in other extreme environments. Our analysis indicates Eta Carinae is one of them."
«Read the rest of this article»
Written by Charlie Sobeck
NASA's Kepler Space Telescope mission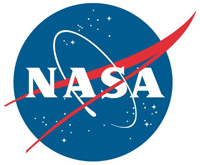 Silicon Valley, CA – Trailing Earth's orbit at 94 million miles away, the Kepler space telescope has survived many potential knock-outs during its nine years in flight, from mechanical failures to being blasted by cosmic rays.
At this rate, the hardy spacecraft may reach its finish line in a manner we will consider a wonderful success. With nary a gas station to be found in deep space, the spacecraft is going to run out of fuel. We expect to reach that moment within several months.
In 2013, Kepler's primary mission ended when a second reaction wheel broke, rendering it unable to hold its gaze steady at the original field of view.
«Read the rest of this article»
Written by Dwayne Brown / Laurie Cantillo
NASA Headquarters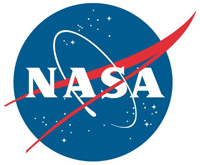 Washington, D.C. – Astronomers recently scrambled to observe an intriguing asteroid that zipped through the solar system on a steep trajectory from interstellar space-the first confirmed object from another star.
Now, new data reveal the interstellar interloper to be a rocky, cigar-shaped object with a somewhat reddish hue. The asteroid, named 'Oumuamua by its discoverers, is up to one-quarter mile (400 meters) long and highly-elongated-perhaps 10 times as long as it is wide. That aspect ratio is greater than that of any asteroid or comet observed in our solar system to date.
«Read the rest of this article»
Written by Raleigh McElvery
NASA's Goddard Space Flight Center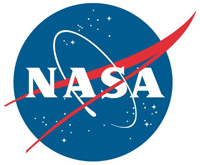 Greenbelt, MD – For decades, NASA has released enormous scientific balloons into Earth's atmosphere, miles above the altitude of commercial flights. The Balloon Program is currently preparing new missions bearing sensitive instruments, including one designed to investigate the birth of our universe and another with ballooning origins that will fly on the International Space Station.
NASA's Primordial Inflation Polarization Explorer (PIPER), which will launch a series of test flights over the next few years, could confirm the theory that our nascent universe expanded by a trillion trillion (1024) times immediately following the big bang.
«Read the rest of this article»