Topic: Cub Scouts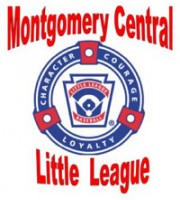 Cunningham, TN – On Saturday, April 12th, 2014, the Montgomery County Little League District 9 held their opening day ceremony at the ball fields behind Montgomery Central Elementary School. The sun was out. It was not too cold or hot. Just a perfect day for the event.
There was several things to do. For the kids, there were inflatables provided by U Jumpin' Foulks. There was a cake walk and basket auction in the gym.
The Basket Auction bids started at 12:00noon and ended at 3:00pm.
«Read the rest of this article»

Calling All Scouts!!!  Rain or Shine!

Come join the North Clarksville area scouts for our fall sign-up event on August 21st at Billy Dunlop Park, 1930 E Boy Scout Road, off of Needmore Road. We will be available from 10:00 am-12:00 noon to get your scout ready for this year's adventure!
This sign up is for Girl Scouts, Cub Scouts, and Boy Scouts who attend the following schools: Barkersmill, Burt, Glenellen, Hazelwood, Northeast, Rossview, St. Bethlehem, and West Creek. Bring the whole family for a look at scouting fun!
For more information about this event contact Sheena Fulkerson at: 423-677-9544.

The Kiwanis Club of Clarksville held their Annual John D. Maddox Sr. Memorial Pancake Breakfast on Saturday, a fund-raising event they have been holding for over forty years. The all you can eat Breakfast  featured light and fluffy pancakes, sausage patties, crisp bacon, and your choice of drinks.
The Kiwanis club utilizes the revenue generated from their events to fund their philanthropic works in the community, including a Christmas party for children in the Head Start program, they buy presents and winter hats and coats for them.  Buying books for the reading is fundamental program.  They also give donations other youth oriented organizations. To find out more about the charitable works of the Clarksville Kiwanis club visit their web site.
The attendees ranged from your average man on the street, to some of the social and political elites in our community: Attending was the Johnny Piper, the City Mayor; Montgomery County Sheriff Norman Lewis and his wife Kris; Judge Ross Hicks; Judicial Candidate Ken Gobles; Jim Durrett; and local business woman Kendel Welsh among many others. «Read the rest of this article»
Put it to good use with Trees to Trails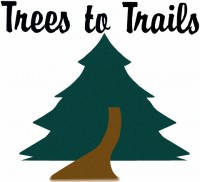 The Friends of Dunbar Cave are gearing up for their eleventh annual Trees to Trails project.
The first stage is the collection of Christmas trees. Remove all decorations including tinsel from the cut trees, drop them off at Dunbar Cave State park (401 Old Dunbar Cave Road). Christmas tree lots are encouraged to donate any leftover trees as well. The designated drop-off pile is located in the corner of the parking lot, at intersection of Dunbar and Old Dunbar Cave Roads.  Please remove all plastic coverings from the tree when you drop it off, and take them with you.  The park is open daily 8am until sunset. Trees will be accepted through January 10.
«Read the rest of this article»


The weekly Clarksville Parks and Recreation Department Recreation Report provides Clarksvillians with a glimpse at the activities and events that are available from the Parks and Recreation Department for them to enjoy together as a family. This weeks highlights include:
Jammin' in the Alley
Movies in the Park
Summer Youth Program
Adult Softball
Concerts in the Park
Downtown Market
Riverfest Fish Naming Contest
Billy Dunlop Park Closed
«Read the rest of this article»


The weekly Clarksville Parks and Recreation Department Recreation Report provides Clarksvillians with a glimpse at the activities and events that are available from the Parks and Recreation Department for them to enjoy together as a family. This weeks highlights include:
Adult Softball Coaches Meeting
Weekend Events
Jammin' In the Alley
Movies in the Park
Downtown Market
Riverfest Fish Naming Contest
Youth Recreation Softball League
Hershey Track and Field Winners
Billy Dunlop Park Closed
«Read the rest of this article»