The weekly Clarksville Parks and Recreation Department Recreation Report provides Clarksvillians with a glimpse at the activities and events that are available from the Parks and Recreation Department for them to enjoy together as a family. This weeks highlights include:
Adult Softball Coaches Meeting
Weekend Events
Jammin' In the Alley
Movies in the Park
Downtown Market
Riverfest Fish Naming Contest
Youth Recreation Softball League
Hershey Track and Field Winners
Billy Dunlop Park Closed
Adult Softball Coaches Meeting Today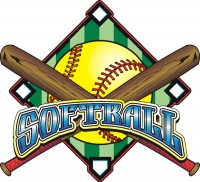 Fall Adult Softball League coaches are meeting this afternoon to discuss the upcoming season and vote on several league-specific rules.  The meeting begins at 1:30p.m. at the Burt-Cobb Center.
Registration for the league begins July 13.  Deposits are $100 per team and will continue to be accepted until July 24 at the Parks and Recreation Department.
Weekend Events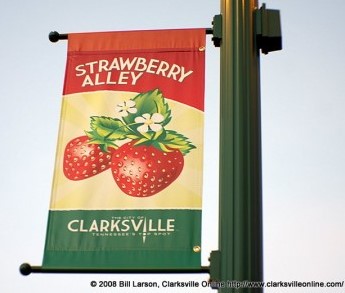 We hope to see everyone this Friday and Saturday night for a couple of fun weekend events. Friday night is Jammin' in the Alley on Strawberry Alley in Downtown Clarksville.  This month's free concert features Chris Robertson and The Country Music Band.  The concert begins at 7p.m.  Come early to grab dinner at Front Page Deli, Brunies, or Edwards.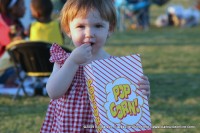 The weekend fun isn't over Friday night.  Join us again Saturday night at Heritage Park for Movies in the Park.  Pre-movie activities such as games and contests for both kids and adults begin at 6p.m.  The movie begins at dark.  We cannot tell you the name of the movie, but can leave you with this clue.  The movie is a family favorite about little football players who have giant dreams of becoming great.
Downtown Market
The Downtown Market is going to the dogs next Saturday, July 18.  The market theme will be "Dog Days" with the Clarksville-Montgomery County Humane Society providing fun activities for dogs and their human companions.  A Bobbing for Balls game, Italian Ice for dogs, and an information booth are a few of the things you will find. The group is also bringing pets that are available for adoption or in need of foster homes.
Aside from furry friends, the market will feature baked goods, jewelry, homemade crafts and more.  If you are looking for fresh fruits and vegetables, this is a great week to stop by.  Fresh produce will be abundant at the market this weekend.  So, bring your dog and enjoy everything the Downtown Market has to offer.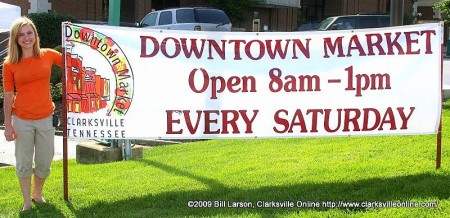 Riverfest Fish Naming Contest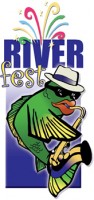 We are asking for your help in naming the official Riverfest mascot.  The Riverfest fish was introduced last year at the 2008 Riverfest Celebration, but was never given a name.  If you have a suggestion, we would love to hear it.  And if your name is chosen, you win a 2009 Riverfest VIP Package.
For a complete list of rules and an entry form, visit us online at www.clarksvilleriverfest.com or call 645-7476.  This year's Riverfest Celebration is set to take place September 11 and 12. We look forward to receiving your entry.
Youth Recreation Softball League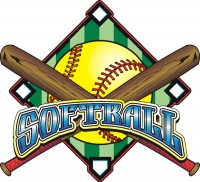 The Youth Recreation Softball League wrapped up its season July 9.  Parks and Recreation would like to give a huge thank you to everyone who helped make this season successful.  Coaches, assistant coaches and parents volunteered their time to help 330 children who participated in the league.  We hope everyone will participate again next year.
Sign ups for next year's Youth Recreation League begin in February 2010.
Hershey Track and Field Winners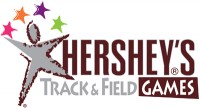 Clarksville should be very proud of one of their own youth for qualifying for the 2009 North American Hershey Track and Field Finals.  Bethany Rich advanced from District competition through Regional and State to qualify for the national competition in the 11-12 Year Old Girls Long Jump event.
Please be sure to congratulate Bethany and all the other Hershey Track and Field participants.  We look forward to seeing all the kids again next year.
Billy Dunlop Park closed
Billy Dunlop Park will be closed to the public July 13 through July 25.  Boy Scouts and Girl Scouts will be using the park on these days.  The park will be open to the public on July 25 at noon.  We are sorry for any inconvenience this may cause.  Feel free to visit any of the other parks.