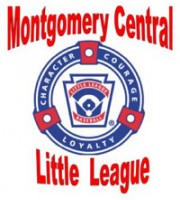 Cunningham, TN – On Saturday, April 12th, 2014, the Montgomery County Little League District 9 held their opening day ceremony at the ball fields behind Montgomery Central Elementary School. The sun was out. It was not too cold or hot. Just a perfect day for the event.
There was several things to do. For the kids, there were inflatables provided by U Jumpin' Foulks. There was a cake walk and basket auction in the gym.
The Basket Auction bids started at 12:00noon and ended at 3:00pm.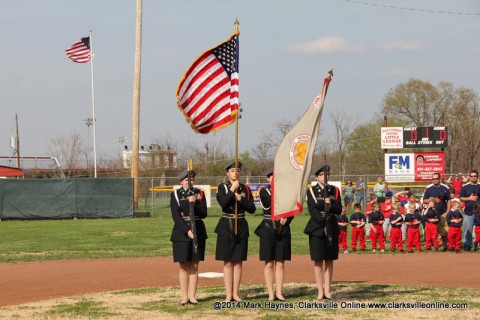 The baskets were filled with different items, each one to a different theme. One was filled with everything you needed to start a flower garden. Another 26 items for his and hers care care. One was filled with gift cards to local restaurants like Olive Garden, Steak n' Shank, Little Caesars and more. Yet another had movies, popcorn, soda, Movie gift cards from Fandango, etc. The winners were announced at the end of Opening Ceremonies.
The concession stand was selling their normal items for game day along with a chicken dinner for $7.00. In the afternoon, there was an Easter egg hunt held on the peewee field.
Some of the organizations on hand for the event were Bikers who Care, Daniel's Designs, Little Acorns, Antioch United Methodist Church, Chapel Hill United Methodist Church, Martha's Chapel Church, Cub Scouts, Sun Loans and Italian Ice.
"We have had a really good turnout today. This is the first year we've had booths," stated Wesley Walker, Assistant District Administrator for District 9."We are trying to make it into a community event that involves everybody."
The opening day ceremonies started at 4:00pm. Each team walked onto the field as their players names were announced. Montgomery County Sheriff John Fuson, Clarksville Mayor Kim McMillan and Montgomery County Mayor Carolyn Bowers were on hand to kick off the season.
"It's always great when this time of year comes around to see the kids getting ready to play ball. We have beautiful weather out here today. Montgomery Central has always been a big supporter of little league and that shows with all the people that are here today," stated Montgomery County Sheriff John Fuson. "I'm just proud to see another softball and baseball season get kicked off and I'm just glad to be here to see it."
"It's a beautiful day. It's great to see all the kids dressed up in uniform and very excited about their season," stated Montgomery County Mayor Carolyn Bowers. "It's great to be here and see all the kids that are enthusiastic about this program."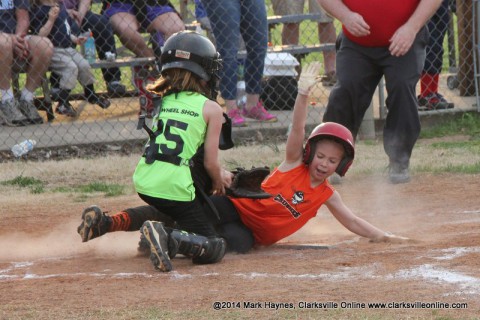 "It is a beautiful, great day. There are so many kids with their parents and coaches," said Clarksville Mayor Kim McMillan. "I just want to say good luck to everybody, have a great season and thank you to all the coaches, parents and everybody that is participating in this league."
Score keeper Mandy Deason Coleman was honored for her dedication to the league and threw out the opening day first pitch.
Three games were scheduled for the day. The Diamond Divas played the Crushers in peewee softball. Tee Ball had the Yankees versus the Indians and Minor Baseball had the Yankees taking on the Brewers.
For more information about Montgomery Central Little League, visit their website at www.mcllonline.com
Photo Gallery
Videos
Clarksville Mayor Kim McMillan and Montgomery County Mayor Carolyn Bowers
Montgomery County Sheriff John Fuson
Montgomery Central Little League Opening Day Ceremony