Topic: Cucumbers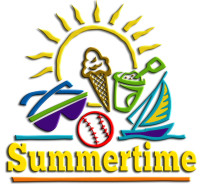 Clarksville, TN – Have you noticed, it's almost summer? Spring sneaked up on us while we were still in heavy sweaters and earmuffs—and did I mention raincoats and umbrellas. Tennessee is getting warmer by the day and the nights have lost most of their chill.
Flowers are beginning to peek out of Winter crusty homes.
Mini elephant ears are waving hello and butterflies are beginning to try their wet wrinkled wings before they try to fly.
«Read the rest of this article»
Departments of Health, Agriculture Investigating Multi-State Outbreak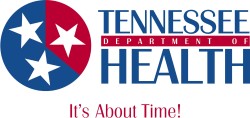 Nashville, TN – The Tennessee Departments of Health and Agriculture are alerting Tennesseans about an ongoing outbreak of Salmonella linked to cantaloupes grown in southwestern Indiana.
Cantaloupes grown on one farm have tested positive for the same type of Salmonella causing illness in Tennessee and several other states.
«Read the rest of this article»

Yonkers, NY – Nothing we eat is 100 percent safe, but there are easy ways to cut your risk of getting sick. The July 2012 issue of ShopSmart magazine, from the publisher of Consumer Reports, features an easy three-step guide with simple tips that can improve your food-cleaning and storing know-how.  «Read the rest of this article»
Tour to make stop at Clarksville's Downtown Market July 28th

Nashville, TN – The wait is over, localvores. Despite a late cold snap that proved disastrous for some fruit crops in patchy spots across Tennessee, the three week warm spell that came before has farmers markets filling up with summer produce earlier than usual.
Pamela Bartholomew, agritourism and farmers markets coordinator for the Tennessee Department of Agriculture, reports that summertime favorites like yellow squash, zucchini, broccoli, cabbage and cucumbers are already being picked, and that homegrown tomatoes and sweet corn are not far behind. «Read the rest of this article»

Clarksville, TN – According to the Organic Consumers Association, a 1,000 acre U.S. corporate farm growing genetically engineered crops nets an average of $39.00 an acre. In contrast, a 4-acre family farm nets, on average, $1400 per acre. Small organic farms are proving to be even more profitable. Why? Because they are meeting the needs of a niche market and can charge a little more, they aren't as reliant on oil, because they use fewer large machines, less pesticides and fertilizer. «Read the rest of this article»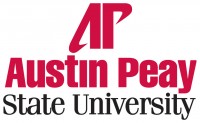 Clarksville, TN – On a hot morning in July, a group of local teenagers gathered in a massive garden off Pickens Road to get their hands dirty. They came to pull weeds and water plants, and after several hours in the hot sun, they left with several bushels of fresh vegetables.
"It was great having those kids out here," Dr. Donald Sudbrink, chair of the Austin Peay State University Department of Agriculture, said. "They were so enthusiastic about learning and working in our APSU Victory garden."
«Read the rest of this article»
Agency is flagging imports of products of concern from two countries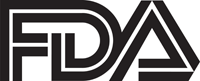 Silver Spring, MD – The U.S. FDA has been in routine contact with the European Union and the U.S. Centers for Disease Control and Prevention to monitor the current outbreak of E. coli O104 and to track any illnesses in the U.S. that may be related to the outbreak.
At this time, the Robert Koch Institute, the disease control and prevention public health agency of Germany, has not yet identified the definitive source of the infectious agent causing the outbreak, but has recommended that consumers in Germany avoid raw tomatoes, cucumbers and lettuce. «Read the rest of this article»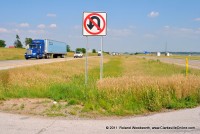 Oak Grove, KY –  An early morning wreck shut down the east bound lanes of I-24 for most of the day in Oak Grove, Kentucky.  According to Christian County Deputy Sheriff Ken Roberts, A red Ford Explorer driven by Sylphelia Joiner from Paducah was traveling east on I-24. The driver missed her exit and was attempting to make an illegal U-Turn in the median near mile marker 87 when she pulled out in front on an oncoming 18 wheeler driven by Gary Lee Kestner from Savannah, MO. who was traveling west on I-24 «Read the rest of this article»
This week we are celebrating "Dog Days" at the market
The Downtown Market has gone to the dogs this week as we welcome the Humane Society of Clarksville as our features guest. Jon Roniger will be back playing music this week!
Feel free to bring your furry friends, but remember to leash them! Also, please clean up any accidents that may occur while at the market. Visit the Humane Society at: www.clarksvillehumanesociety.com.
Come register to win a Nissan Cube! Sponsored by Planters Bank of Clarksville. «Read the rest of this article»
This marks the 6th week of the Downtown Market, and it's also Father's Day weekend! Come and make a Father's Day card for Dad at the arts and crafts tent.
This week the featured guest will be Summer Fun Horse Camp of Clarksville. Their camps are designed for those young ones that do not get a chance to have hands on experience with horses as well as children that have horses and want to learn more.
The kids get a chance to learn about horses while learning about care and safety. Each day is packed full of outdoor activities that provide interaction with the other campers and with the horses. «Read the rest of this article»