Topic: Dolores Gresham
Tennessee Department of Veterans Services

Nashville, TN – Tennessee Governor Bill Haslam and Tennessee Department of Veterans Services Commissioner Many-Bears Grinder and U.S. Department of Veterans Affairs Under Secretary for Memorial Affairs Randy Reeves announced the Tennessee State Veterans Cemetery at Parkers Crossroads will begin accepting online-pre registrations for burial beginning immediately. The cemetery will opened Friday, July 6th, 2018.
The 132-acre cemetery is located at 693 Wildersville Road and will serve more than 45,000 veterans and their families within 17 counties in West Tennessee.
«Read the rest of this article»
Montgomery County Sheriff John Fuson named to Governor's School Safety Working Group
Nashville, TN – Tennessee Governor Bill Haslam has formed a working group of leaders from the executive branch, General Assembly, safety, education and mental health to immediately begin reviewing school safety in Tennessee and provide recommendations to enhance the security of school children.
While all schools in Tennessee currently have safety plans in place, the Governor's School Safety Working Group will convene this week to review the policies, procedures and process of developing and implementing those plans, as well as other school safety measures, including communication and collaboration among law enforcement, educators and mental health professionals.
«Read the rest of this article»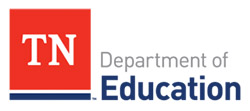 Nashville, TN – The Tennessee Department of Education has released the Dyslexia Resource Guide, which offers assistance to schools for identifying and supporting for students showing characteristics of dyslexia.
This guide provides districts with information related to screening procedures for dyslexia, specific interventions, professional learning resources, and reporting requirements.
«Read the rest of this article»
Initiative aligns work of the executive, legislative and judicial branches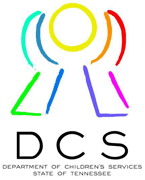 Nashville, TN – During the coming year, the Tennessee Department of Children's Services will continue the Three Branches Institute, an initiative bringing together members of the executive, legislative, and judicial branches to work with the department on strengthening the state's child protection and juvenile justice systems.
"For Tennessee to have a strong and effective system of children's services, the three branches of government must have a clear vision on the mission of the services, and confidence that the services are generating desired outcomes," said DCS Commissioner Jim Henry. «Read the rest of this article»
Written by Stacey R. Hopwood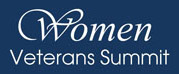 Clarksville, TN – There are over 39,000 women veterans in the state of Tennessee, and each one of them is part of our nation's unshakeable foundation and remains an unstoppable force for our state and local communities.
That is why the Tennessee Department of Veterans Affairs, in conjunction with Women Veterans of America Chapter 20, will be holding Tennessee's second annual Women Veterans Summit this weekend.
«Read the rest of this article»
Statewide assessments show achievement gains for second year in a row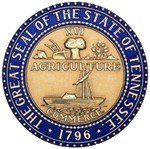 Nashville, TN – Tennessee Governor Bill Haslam and State Education Commissioner Kevin Huffman today announced that statewide student performance on the 2012 Tennessee Comprehensive Assessment Program (TCAP) improved for the second year in a row, as the state continues to push toward academic achievement through its First to the Top education reforms.
Students reached higher levels of proficiency in 23 of 24 TCAP achievement tests in grades three through eight. Achievement also increased on most high school "End of Course" exams.
«Read the rest of this article»