Topic: Donald Trump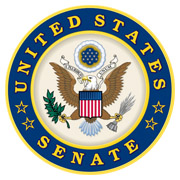 Washington, D.C. – U.S. Senator Marsha Blackburn (R-Tenn.) along with Senators Cynthia Lummis (R-Wyo.), Mike Braun (R-Ind.), Kevin Cramer (R-N.D.), Cindy Hyde-Smith (R-Miss.), and Thom Tillis (R-N.C.) introduced a resolution recognizing the importance of protecting freedom of speech, thought, and expression.
"Cancel culture is a barrier to a free marketplace of ideas and remains antithetical to the preservation and perpetuation of global democracy," said Senator Blackburn. "This resolution recognizes the important role of freedom of expression and ensures that the United States will wholeheartedly defend it."
«Read the rest of this article»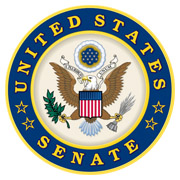 Washington, D.C. – President Joe Biden and D.C. politicians want to spend trillions upon trillions of dollars to incentivize dependency on the federal government. To accomplish this, they will take even more money out of Tennesseans' hard-earned paychecks.
The so-called 'American Families Plan' that Joe Biden's team created for him will replace community with collectivism. Each program is just one more avenue for the government to gain a foothold into our homes. I will not stand by while Joe Biden and Kamala Harris attempt to gain control over Tennessee families.
«Read the rest of this article»
Written by Marsha Blackburn
U.S. Senator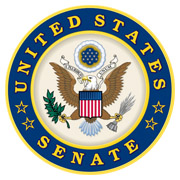 Washington, D.C. – When the shutdowns began last March, our health care facilities quickly became overwhelmed with COVID-19 Coronavirus patients. Local hospitals and clinics canceled routine appointments and treatment visits to accommodate the unprecedented strain on the system.
With much of the Volunteer State reopening, our local clinics are facing a new challenge—the Joe Biden administration's plan to divert critical health care funding in order to pay for abortions.
«Read the rest of this article»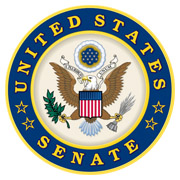 Maryville, TN – Senate health committee Chairman Lamar Alexander (R-Tenn.) today said the Trump Administration's final rule requiring health insurers to disclose price and out-of-pocket costs information will protect patients and contain costs, adding that Congress should do its part by passing the bipartisan, bicameral Lower Health Care Costs Act.
"You can't lower your health care costs until you know what your health care costs," Alexander said. "The Senate health committee and two House committees agree on provisions to increase transparency, consistent with today's action by the Trump Administration which will help patients have a clearer understanding of what their health care costs by requiring health insurers to disclose greater pricing information."
«Read the rest of this article»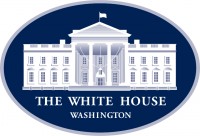 Washington, D.C. – "President Donald Trump signed an executive order Sunday to lower the cost of prescription drugs," Peter Aitken reports for Fox News.

"My Most Favored Nation order will ensure that our Country gets the same low price Big Pharma gives to other countries. The days of global freeriding at America's expense are over," President Trump wrote on Twitter.
«Read the rest of this article»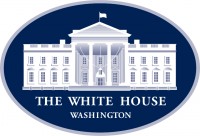 Washington, D.C. – President Donald Trump joined Vice President Mike Pence, Treasury Secretary Steven Mnuchin, Senate Majority Leader Mitch McConnell, and House Minority Leader Kevin McCarthy in the Oval Office this morning to brief Americans about additional Coronavirus relief and progress toward a vaccine.
President Donald Trump: Rapid progress on a vaccine and therapeutics
«Read the rest of this article»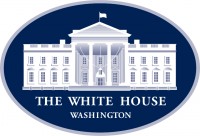 Washington, D.C. – More than 6,000 veterans die by suicide each year, taking their own lives at a rate one-and-a-half times that of other Americans. Female veterans are at an even higher risk, with a suicide rate of more than twice that of other Americans.

From 2005 to 2016, the veteran suicide rate rose by an alarming 26 percent. In the past, these heroes were too often overlooked by our leaders, who sent our troops to fight in foreign lands without taking care of them once they returned home.
«Read the rest of this article»
Clarksville-Montgomery County has Cheapest Gas Prices in Tennessee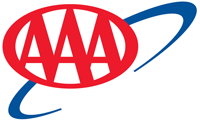 Nashville, TN – The Tennessee gas price average continues to decrease amid growing concerns about COVID-19 (Coronavirus) and has dropped 12 cents since this time last week.
The Tennessee Gas Price average is now $2.04 which is nearly 17 cents less than one month ago and 31 cents less than one year ago.
«Read the rest of this article»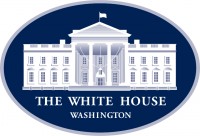 Washington, D.C. – The U.S. labor market continues to build on its impressive gains over the past three years of the Donald Trump Administration. According to the Bureau of Labor Statistics' monthly Employment Situation release, nonfarm payroll employment increased by 273,000 in February—adding nearly 100,000 more jobs than market expectations.
Additionally, preliminary payroll growth estimates for January and December were revised upward by a total of 85,000 jobs, bringing the monthly average over the past three months to 243,000 new jobs.
«Read the rest of this article»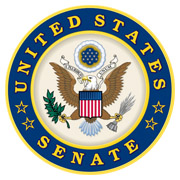 Washington, D.C. – The President's early decision to increase screening at airports and borders and ban non-U.S. citizens from China from entering the country has helped prevent the coronavirus from spreading. This week, the President appointed Vice President Mike Pence to lead our response effort to the outbreak. My office has been in touch with the Tennessee Department of Health, which will be providing regular updates for Tennesseans.
Recent reforms enacted by Congress, which improved federal, state, and local preparedness and response programs, have helped the United States achieve top-ranked status as the country best prepared to deal with a potential pandemic.
«Read the rest of this article»