Topic: Donald Trump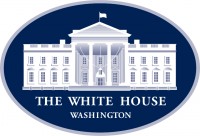 Washington, D.C. – "President Donald Trump signed the much-anticipated 'Phase One' trade agreement with China after months of hard-fought negotiations," Representative Jodey Arrington (R-TX) writes in Fox Business.
"This is a monumental achievement for farmers and ranchers in my district in West Texas and across rural America, who will reap the blessings of China's commitment to purchasing as much as $50 billion worth of U.S. agriculture products.
«Read the rest of this article»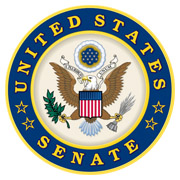 Washington, D.C. – In response to House Speaker Nancy Pelosi's unprecedented attempt to prevent an impeachment trial in the U.S. Senate, Senator Marsha Blackburn (R-Tenn.) has joined Senator Josh Hawley (R-Mo.) to introduce a resolution updating Senate rules to allow a motion to dismiss articles of impeachment for lack of prosecution.
They are joined by Senators Rick Scott (R-Fla.), Mike Braun (R-Ind.), Ted Cruz (R-Texas), Steve Daines (R-Mont.), John Barrasso (R-Wyo.), Tom Cotton (R-Ark.), and Joni Ernst (R-Iowa).
«Read the rest of this article»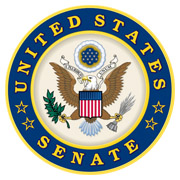 Washington, D.C. – U.S. Senator Lamar Alexander (R-Tenn.) today released the following statement on the announced United States-Mexico-Canada Agreement (USMCA):
"Updating NAFTA makes sense, and the agreement announced today will continue to raise family incomes and create even more good-paying jobs, which is good news for Tennessee auto workers and farmers," Alexander said.
«Read the rest of this article»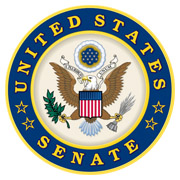 Washington, D.C. – Members of the Tennessee U.S. congressional delegation announced today that they have sent a letter to President Donald Trump supporting Tennessee Governor Bill Lee's request for a major disaster declaration for 10 counties impacted by severe storms and straight-line winds in October.
The full text of the letter follows:
Dear Mr. President:
On behalf of the State of Tennessee, we are writing to express our support for Governor Bill Lee's request to declare a major disaster pursuant to the Robert T. Stafford Disaster Relief Act as a result of the damage caused by straight-line winds and storms associated with Tropical Storm Olga on October 26th, 2019.
«Read the rest of this article»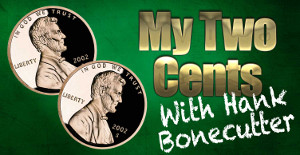 Clarksville, TN – This article is strictly my opinion and does NOT reflect the opinion of the staff, management or sponsors of Clarksville Online and it's partners.
I've just finished watching President Trump's speech from the oval office. I watched it online and watched in horror the HATE that has consumed this country and is perpetuated by all of us in some form or fashion.
I'm no expert and I'm not trying to change the world, I'm just trying to enjoy life, my family, my grandsons and my faith. I want ALL of us to do good, to be healthy, happy and fulfilled.
«Read the rest of this article»

Clarksville, TN – The All State, student newspaper at Austin Peay State University, earned two first place awards in Best News Editorial Artist/Illustrator and On-site Op-ed Writing and eight additional awards from the annual Southeast Journalism Conference during on Friday, February 16th, 2018.
«Read the rest of this article»
Clarksville, TN – Clarksville Mayor Kim McMillan directs that the U.S., State and City flags be flown at half-staff at all City of Clarksville offices and facilities until sunset Monday, February 19th, 2018.
This is in keeping with the Presidential proclamation to fly the U.S. Flag at half-staff as a mark of respect for the victims of the Parkland, Florida, school tragedy.
«Read the rest of this article»
Congressman Marsha Blackburn
7th District of Tennessee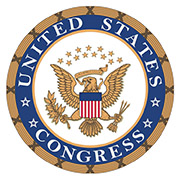 Washington, D.C. – At President Donald Trump's first State of the Union address, he invited a very important guest from our own Clarksville, TN. We all know that any person who signs up for the armed services already exhibits an extraordinary character.
The sacrifice that they, and their families, make to serve our country is beyond measure. Through their commitment to protecting our nation, we are forever in their debt. America is the greatest country on earth, but it can only remain so because of the selfless acts of those who serve in our military.
«Read the rest of this article»
Congressman Marsha Blackburn
7th District of Tennessee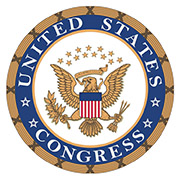 Washington, D.C. – As many of you know, last Friday at midnight, the government shut down. The Democrats in the Senate showed their constituents, and every American, that they chose to forgo funding for our military, our elderly, and our children in order to fulfill their political agenda.
And if you remember, this was an agenda that President Trump was very clear on. The President told the Democrats that if they wanted a DACA deal, then they had to come to the negotiation table. Once there was funding for the border wall, an end to chain migration, and an end of the visa lottery system, President Trump would allow a DACA deal.
«Read the rest of this article»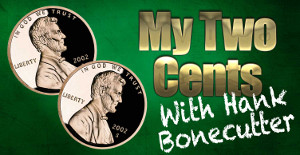 Clarksville, TN – We're a little over a week from the NFL's premier event, the Super Bowl. It's been a tumultuous year for the sports league that has its own day of the week.
The controversy started with former San Francisco Giant quarterback, Colin Kaepernick, taking a knee during the playing of the National Anthem. Other players started doing the same thing. They each gave their reasons for the protest, but the insult was not taken lightly by fans.
«Read the rest of this article»