Topic: Donald Trump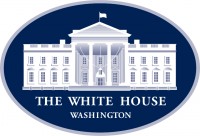 Washington, D.C. – President Donald Trump joined Vice President Mike Pence, Treasury Secretary Steven Mnuchin, Senate Majority Leader Mitch McConnell, and House Minority Leader Kevin McCarthy in the Oval Office this morning to brief Americans about additional Coronavirus relief and progress toward a vaccine.
President Donald Trump: Rapid progress on a vaccine and therapeutics
«Read the rest of this article»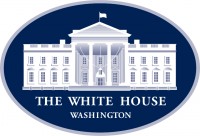 Washington, D.C. – More than 6,000 veterans die by suicide each year, taking their own lives at a rate one-and-a-half times that of other Americans. Female veterans are at an even higher risk, with a suicide rate of more than twice that of other Americans.

From 2005 to 2016, the veteran suicide rate rose by an alarming 26 percent. In the past, these heroes were too often overlooked by our leaders, who sent our troops to fight in foreign lands without taking care of them once they returned home.
«Read the rest of this article»
Clarksville-Montgomery County has Cheapest Gas Prices in Tennessee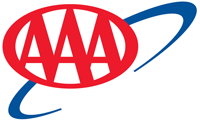 Nashville, TN – The Tennessee gas price average continues to decrease amid growing concerns about COVID-19 (Coronavirus) and has dropped 12 cents since this time last week.
The Tennessee Gas Price average is now $2.04 which is nearly 17 cents less than one month ago and 31 cents less than one year ago.
«Read the rest of this article»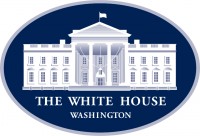 Washington, D.C. – The U.S. labor market continues to build on its impressive gains over the past three years of the Donald Trump Administration. According to the Bureau of Labor Statistics' monthly Employment Situation release, nonfarm payroll employment increased by 273,000 in February—adding nearly 100,000 more jobs than market expectations.
Additionally, preliminary payroll growth estimates for January and December were revised upward by a total of 85,000 jobs, bringing the monthly average over the past three months to 243,000 new jobs.
«Read the rest of this article»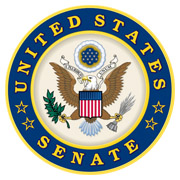 Washington, D.C. – The President's early decision to increase screening at airports and borders and ban non-U.S. citizens from China from entering the country has helped prevent the coronavirus from spreading. This week, the President appointed Vice President Mike Pence to lead our response effort to the outbreak. My office has been in touch with the Tennessee Department of Health, which will be providing regular updates for Tennesseans.
Recent reforms enacted by Congress, which improved federal, state, and local preparedness and response programs, have helped the United States achieve top-ranked status as the country best prepared to deal with a potential pandemic.
«Read the rest of this article»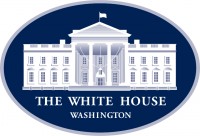 Washington, D.C. – "Skeptics of President Donald Trump's bold way of negotiating trade ate a bit of crow this month. That includes this Iowa senator," Senator Chuck Grassley (R-IA) writes in the Des Moines Register.

"I'm not a big fan of tariffs. So, when the president imposed tariffs as leverage in world trade talks, I was skeptical. And yet, here we are starting the fourth year of his presidency and President Trump has succeeded in securing two major trade agreements that are good for America and good for Iowa."
«Read the rest of this article»
Alexander Says trade agreement preserves elimination of tariffs, which has helped Tennessee nearly triple its auto jobs since NAFTA was enacted in 1994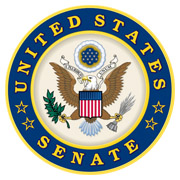 Washington, D.C. – U.S. Senator Lamar Alexander (R-Tenn.) today, Wednesday, January 29th, 2020, released the following statement after President Donald Trump signed into law the United States-Mexico-Canada Agreement (USMCA) Implementation Act:
"Today, President Trump signed into law the United States-Mexico-Canada Agreement Implementation Act. This is very good news for Tennessee workers, especially autoworkers, in 88 of our 95 counties. It updates the North America Free Trade Agreement (NAFTA) of 1994, which was also good for Tennessee because it meant we would have no tariffs on what we trade back and forth from Mexico and Canada," Senator Alexander said.
«Read the rest of this article»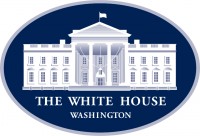 Washington, D.C. – It's day 3 of the Senate impeachment trial, and Americans have already tuned out.
Fewer than 12 million people watched the trial's opening day on Tuesday, compared with about 13 million who viewed the first day of impeachment hearings back in November. That was already a low bar to cross: Day 1 of those hearings drew 32 percent lower ratings than even James Comey's uneventful Senate testimony in 2017.
«Read the rest of this article»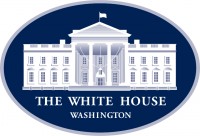 Washington, D.C. – "President Donald Trump signed the much-anticipated 'Phase One' trade agreement with China after months of hard-fought negotiations," Representative Jodey Arrington (R-TX) writes in Fox Business.
"This is a monumental achievement for farmers and ranchers in my district in West Texas and across rural America, who will reap the blessings of China's commitment to purchasing as much as $50 billion worth of U.S. agriculture products.
«Read the rest of this article»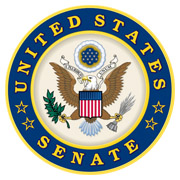 Washington, D.C. – In response to House Speaker Nancy Pelosi's unprecedented attempt to prevent an impeachment trial in the U.S. Senate, Senator Marsha Blackburn (R-Tenn.) has joined Senator Josh Hawley (R-Mo.) to introduce a resolution updating Senate rules to allow a motion to dismiss articles of impeachment for lack of prosecution.
They are joined by Senators Rick Scott (R-Fla.), Mike Braun (R-Ind.), Ted Cruz (R-Texas), Steve Daines (R-Mont.), John Barrasso (R-Wyo.), Tom Cotton (R-Ark.), and Joni Ernst (R-Iowa).
«Read the rest of this article»