Topic: Dust Storm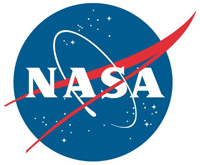 Pasadena, CA – NASA says dust storms are common on Mars. But every decade or so, something unpredictable happens: A series of runaway storms breaks out, covering the entire planet in a dusty haze.
Last year, a fleet of NASA spacecraft got a detailed look at the life cycle of the 2018 global dust storm that ended the Opportunity rover's mission. And while scientists are still puzzling over the data, two papers recently shed new light on a phenomenon observed within the storm: dust towers, or concentrated clouds of dust that warm in sunlight and rise high into the air.
«Read the rest of this article»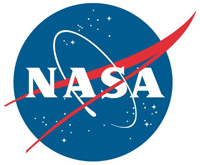 Pasadena, CA – NASA's Mars Reconnaissance Orbiter completed 60,000 loops around the Red Planet at 10:39am PDT (12:39 pm CDT) on Wednesday morning, May 15th, 2019. On average, MRO takes 112 minutes to circle Mars, whipping around at about 2 miles per second (3.4 kilometers per second).
Since entering orbit on March 10th, 2006, the spacecraft has been collecting daily science about the planet's surface and atmosphere, including detailed views with its High Resolution Imaging Science Experiment camera (HiRISE). HiRISE is powerful enough to see surface features the size of a dining room table from 186 miles (300 kilometers) above the surface.
«Read the rest of this article»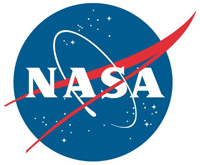 Pasadena, CA – Catastrophic dust storms have the potential to end a mission like NASA' Insight Lander as it did with NASA's Opportunity rover. The same winds that blanket Mars with dust can also blow that dust away. Far more often, passing winds cleared off the rover's solar panels and gave it an energy boost. Those dust clearings allowed Opportunity and its sister rover, Spirit, to survive for years beyond their 90-day expiration dates.
Dust clearings are also expected for Mars' newest inhabitant, the InSight lander. Because of the spacecraft's weather sensors, each clearing can provide crucial science data on these events, as well – and the mission already has a glimpse at that.
«Read the rest of this article»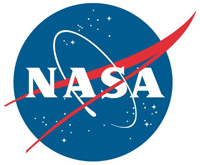 Greenbelt, MD – NASA says that dust is not just a household nuisance; it's a planetary one, particularly on Mars. Before astronauts visit the Red Planet, we need to understand how the dust particles that often fill the atmosphere could impact them and their equipment.
The global Martian dust storm of summer 2018 — the one that blotted out sunlight for weeks and put NASA's beloved Opportunity rover out of business — offered an unprecedented learning opportunity. For the first time, humans had eight spacecraft orbiting Mars or roving its surface — the largest cadre of robotic explorers ever to watch a global dust storm unfold.
«Read the rest of this article»
NASA Jet Propulsion Laboratory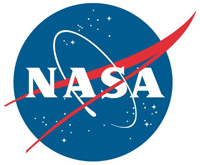 Pasadena, CA – Over 29 days last spring, NASA's Mars Exploration Rover Opportunity documented this 360-degree panorama from multiple images taken at what would become its final resting spot in Perseverance Valley. Located on the inner slope of the western rim of Endurance Crater, Perseverance Valley is a system of shallow troughs descending eastward about the length of two football fields from the crest of Endeavor's rim to its floor.
"This final panorama embodies what made our Opportunity rover such a remarkable mission of exploration and discovery," said Opportunity project manager John Callas of NASA's Jet Propulsion Laboratory in Pasadena, California.
«Read the rest of this article»
NASA Jet Propulsion Laboratory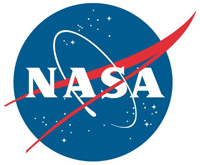 Pasadena, CA – After 15 years, the mission of NASA's Opportunity rover has come to an end, but its successes on Mars have earned it a spot in the robot hall of fame. Here's what you need to know about our intrepid Martian overachiever:
1. Opportunity was a twin.
The Mars Exploration Rovers mission featured two identical, golf-cart-sized, solar-powered rovers: Spirit and Opportunity. Spirit landed at Gusev Crater on January 4th, 2004. Opportunity landed on the opposite side of Mars at Meridiani Planum on January 24th, 2004 PST (January 25th EST). Both rovers were managed for NASA by NASA's Jet Propulsion Laboratory in Pasadena, California.
«Read the rest of this article»
NASA Headquarters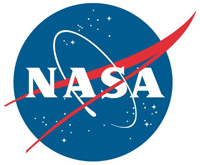 Washington, D.C. – One of the most successful and enduring feats of interplanetary exploration, NASA's Opportunity rover mission is at an end after almost 15 years exploring the surface of Mars and helping lay the groundwork for NASA's return to the Red Planet.
The Opportunity rover stopped communicating with Earth when a severe Mars-wide dust storm blanketed its location in June 2018. After more than a thousand commands to restore contact, engineers in the Space Flight Operations Facility at NASA's Jet Propulsion Laboratory (JPL) made their last attempt to revive Opportunity Tuesday, to no avail. The solar-powered rover's final communication was received June 10th.
«Read the rest of this article»
NASA Jet Propulsion Laboratory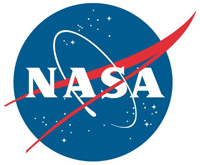 Pasadena, CA – NASA's Opportunity rover begins its 16th year on the surface of Mars today. The rover landed in a region of the Red Planet called Meridiani Planum on January 24th, 2004, sending its first signal back to Earth from the surface at 9:05pm PST (January 25th, 2004, at 12:05am EST).
The golf-cart-sized rover was designed to travel 1,100 yards (1,006 meters) and operate on the Red Planet for 90 Martian days (sols). It has traveled over 28 miles (45 kilometers) and logged its 5,000th Martian day (or sol) back in February of 2018.
«Read the rest of this article»
NASA's Jet Propulsion Laboratory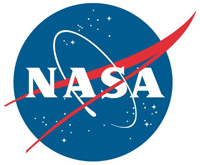 Pasadena, CA – NASA says that every Mars landing is a knuckle-whitening feat of engineering. But each attempt has its own quirks based on where a spacecraft is going and what kind of science the mission intends to gather.
On November 26th, 2018 NASA will try to safely set a new spacecraft on Mars. InSight is a lander dedicated to studying the deep interior of the planet – the first mission ever to do so.
«Read the rest of this article»
Written by Lonnie Shekhtman
NASA's Goddard Space Flight Center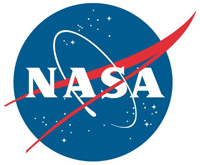 Greenbelt, MD – There is no shortage of eyeballs, human and robotic, pointed at Mars. Scientists are constantly exploring the Red Planet from telescopes on Earth, plus the six spacecraft circling the planet from its orbit, and two roving its surface. So when dust filled the atmosphere during the recent planet-wide dust storm, observations were plentiful.
NASA's Mars Reconnaissance Orbiter (MRO) provided the earliest insights on May 30th when it observed an accumulation of dust in the atmosphere near Perseverance Valley, where NASA's Opportunity rover is exploring.
«Read the rest of this article»