Topic: Elizabethon TN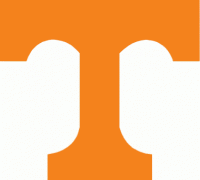 Knoxville, TN – Tennessee men's basketball is set to open its 110th season when takes on UNC Asheville at Thompson-Boling Arena on Tuesday night. Tipoff is set for 6:00pm CT on SEC Network +.
Tuesday's game will be available online through SEC Network + on WatchESPN. Visit espn.com/watch or download the ESPN app to view the game on a computer or mobile device. Michael Wottreng (play-by-play) and Vincent Yarbrough (color) will have the call, with Kasy Funderburg providing sideline analysis.
«Read the rest of this article»
Tennessean Identified After Nearly 75 Years
Nashville, TN – Tennessee Governor Bill Haslam and Department of Veterans Services Commissioner Many-Bears Grinder recognize the service and sacrifice of United States Army Air Forces Private Evans Overbey of Elizabethton was serving with the 93rd Bombardment Squadron, 19th Bombardment Group during World War II.
Overbey was reported to be captured in the fall of Corregidor. Nearly 2,800 prisoners of war died in the Japanese-operated camp at Cabanatuan on the island of Luzon, Philippines.
«Read the rest of this article»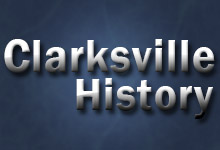 Clarksville, TN – History is a fascinating subject, but unfortunately so many find it be to dry and boring. Yet, it so much more than facts and dates.
It truly comes alive the most when reading the very words of those who lived before us – those priceless journals, letters, and testimonies. It is amazing to be able to peak into their minds and hearts for just a moment and experience with them the joys, the struggles, the hopes, and the pain of the experience of life.
That is what we have with the story of the lives of Valentine Sevier, his family, and community – their own words.
«Read the rest of this article»

Nashville, TN – The Tennessee Department of Health joins a coalition of health providers and other partners across the country taking part in National HIV Testing Day Friday, June 27th.
As part of this effort to raise awareness and promote prevention of HIV, TDH is teaming up with Walgreens and Greater Than AIDS to provide free HIV testing at sites across Tennessee June 26th-28th. TDH encourages all sexually active Tennesseans, regardless of age, to get tested for HIV. «Read the rest of this article»