Topic: Fertilizer
Written by Alan Buis
NASA's Jet Propulsion Laboratory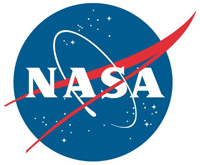 Pasadena, CA – The first global, long-term satellite study of airborne ammonia gas has revealed "hotspots" of the pollutant over four of the world's most productive agricultural regions.
The results of the study, conducted using data from NASA's Atmospheric Infrared Sounder (AIRS) instrument on NASA's Aqua satellite, could inform the development of strategies to control pollution from ammonia and ammonia byproducts in Earth's agricultural areas.
A University of Maryland-led team discovered steadily increasing ammonia concentrations from 2002 to 2016 over agricultural centers in the United States, Europe, China and India. Increased concentrations of atmospheric ammonia are linked to poor air and water quality.
«Read the rest of this article»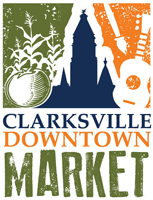 Clarksville, TN – The Clarksville Downtown Market will be on Public Square this Saturday from 8:00am-1:00pm. There will be Tennessee produce, meats, cut flowers, baked goods, and a variety of different arts and crafts available for purchase.
This has been a wonderful season this year. Once or twice the weather has not been as good to us as may be the case this Saturday but we will push through. There are now 5 weeks left so be sure to stop by and stock up on any items that you may need to have over the winter months.
«Read the rest of this article»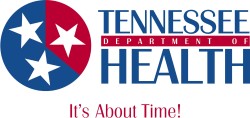 Nashville, TN – Farmers and recreational gardeners will use a variety of tools, equipment and chemicals in the coming weeks to encourage that perfect crop, field or lawn.
The Tennessee Department of Health and the Department of Environment and Conservation are reminding professionals and amateurs alike to think about health and safety as outdoor work calls.
«Read the rest of this article»
Concerning levels of known human carcinogen found in tests of more than 200 samples

Yonkers, NY – In Consumer Reports' tests of more than 60 rice and rice products, inorganic arsenic, a known human carcinogen, was found in most of the name brand and other rice product samples. Levels varied, but were significant in some samples.
While there are federal limits for arsenic in drinking water, there aren't many standards for arsenic in food. Earlier this year, Consumer Reports found worrisome levels of arsenic in apple and grape juices and called on the U.S. Food and Drug Administration (FDA) to set limits for arsenic in those juices.
«Read the rest of this article»
Nashville, TN – The Tennessee Department of Environment and Conservation is joining the Tennessee Department of Health to encourage Tennesseans and private water well owners in the state to observe National Ground Water Awareness Week March 11th-17th.
Sponsored by the National Ground Water Association in partnership with the Centers for Disease Control and Prevention and the Environmental Protection Agency, National Ground Water Awareness Week highlights the importance of the state's underground water resources. «Read the rest of this article»

We Must come to an Accounting of the Kind of Energy We Use and the Damage it Causes
Washington, DC – Speaking on the House Floor in support of H.Res. 1330, Recognizing June 8th, 2010, as World Ocean Day, Congressman Dennis Kucinich (D-OH) made the following statement:
"I rise in support of the resolution to name June 8th as World Ocean Day, but for the last fifty days, and for the next six months at least, every other day is going to be 'Ruin our Ocean's Day.'
"While we would like to think that this is all about BP, I think that we have to go a little bit further. We have to understand that we have been pursuing a way of life that is not sustainable. «Read the rest of this article»