Topic: Grand Re-Opening
Clarksville, TN – Title Boxing Club has been open in Clarksville for three years and recently received a new look. Remodeled to give its members a better experience, now members have an easier check-in process, easy view and usage of the ring, lockers to store their belongings when working out, and a better layout of the weights and workout area.
Owner Kris Bender was making everyone feel welcome and encouraging them to explore the club.
Attendees of the grand re-opening were able to witness and participate in mini classes that consisted of warm-up, boxing rounds, and a core workout.
«Read the rest of this article»
Providing twice as many Additional Jobs
New Castle features Modern Look and offers other customer amenities
Clarksville, TN – Local City and County leaders will join White Castle Team members this Friday, January 24th, at noon for a ribbon-cutting ceremony marking the opening of a brand-new White Castle restaurant.
The new White Castle, located at 3060 Wilma Rudolph Boulevard, will open to the general public on Sunday, January 26th, at 9:00am, and replaces a White Castle originally built in 1999.
«Read the rest of this article»
Event Will Include a $5,000 Check Presentation to Clarksville-Montgomery County Education Foundation and 400 Free Belk Gift Cards Worth $5.00-$500.00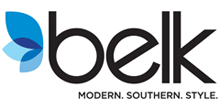 Charlotte, NC – Belk, the nation's largest privately owned mainline department store company, will host Grand Re-Opening events at each of its 19 newly remodeled stores on Wednesday, October 10th, including the Belk at Governor's Square Mall, to celebrate its $600 million overall investment to company improvements including store remodels, information technology platforms, branding, eCommerce, merchandise planning, strategic sourcing and customer care.
"Our business has experienced tremendous changes, including our target customer, our assortments, our logo, our marketing, our technology, and many others," said Johnny Belk, president and COO. "Belk has evolved and innovated to meet the changing marketplace and demands of our customers." «Read the rest of this article»
Renovated store offers a glimpse into the next generation of shopping

Clarksville, TN – The Clarksville Walmart, located at 1680 Fort Campbell Boulevard, will celebrate a grand re-opening next week, giving local shoppers a glimpse of the company's next generation of store design and customer experience. The results of a two-month remodeling project will be unveiled at the Clarksville Walmart at 8:00am, Friday, May 20th. «Read the rest of this article»
Replaces Ribbon Cutting with Spectacular Dance Performance & Indoor Pyrotechnics

Nashville, TN – Everything about the newly reopened Gaylord Opryland Resort & Convention Center is greater than before, including how they celebrate the facility's return to life after a record-breaking flood left much of Nashville, Tennessee, underwater. Rather than a traditional ribbon-cutting ceremony, Gaylord Entertainment chose to reopen its signature resort with an awe-inspiring display of modern dancers on wires over the crowd, indoor fireworks, and a spectacular array of pyrotechnics throughout the massive Delta Atrium.
Hotel guests and other invited dignitaries filled every seat, crowded the walkways, and leaned over banisters on the second and third floors to get a view of the majestic display. The ceremony on Friday evening was just one part of a three-day celebration designed to attract a national spotlight on the recovery of the resort and the entire city of Nashville after the unprecedented flooding in the first weekend of May, 2010.
«Read the rest of this article»
It's been 16 weeks since the May 2010 flooding that ravaged the Riverside Drive area, many businesses have already re-opened their doors, while others are still in the reconstruction process.
Monday, Hooters became one of the latest business to hold their grand re-opening.
«Read the rest of this article»