Topic: Jerry Albert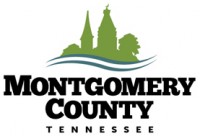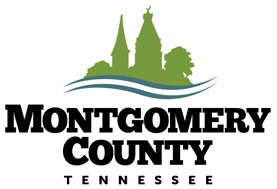 Montgomery County, TN – Beginning Monday, August 3rd, 2020, the Montgomery County Health Department's COVID-19 drive-through testing location will move from Richview Middle School to Civitan Park, located at 650 Bellamy Lane in St. Bethlehem.
Originally testing services were to resume at Veterans Plaza by August 3rd but rather than moving back and forth from that location due to the upcoming voting schedule, Montgomery County Health Department Director Joey Smith worked with Emergency Management Agency Director Ed Baggett, Montgomery County Parks and Recreation Director Jerry Albert, Clarksville Parks and Recreation Director Jennifer Letourneau, and the Tennessee Department of Health to find a long-term location for the community.
«Read the rest of this article»
Clarksville Mayor Joe Pitts appoints committee to identify Statehouse priorities
Clarksville, TN – Clarksville Mayor Joe Pitts has formed an ad-hoc committee of City Council members to work on a joint City-County legislative agenda to present to state lawmakers who represent Clarksville and Montgomery County.
«Read the rest of this article»
"The Rotary Field of Dreams" for Special Needs Families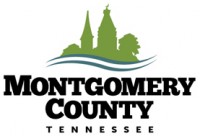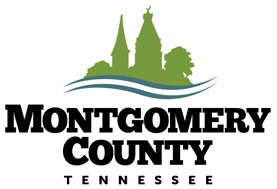 Montgomery County, TN – In support of their Rotary International Community Service Project, the three Rotary Clubs of Clarksville provided their first donation of $323,000 for the construction of a specially designed, multi-purpose sports field that will support the county's special needs athletes, families and support networks.
"We are calling this Community Service Project The Rotary Field of Dreams", said David Davenport, President of the Sunrise Rotary Club.
«Read the rest of this article»
Visitor Spending Expected to Total $2.5 Million

Clarksville, TN – Clarksville-Montgomery County is poised to welcome nearly 3,000 guests next week for two divisions of the Amateur Athletic Union's Boy's 10-and-Under National Basketball Championships.
Since 1999, the city has hosted dozens of regional and national AAU basketball events. This year, 53 teams from 16 states including Utah, New York, Texas, New Jersey, Michigan, Maryland, Louisiana, Indiana and most states bordering Tennessee, will make their way to Clarksville for championship play.
«Read the rest of this article»

Clarksville, TN  – The Clarksville-Montgomery County Convention and Visitors Bureau announces that Louisa Cooke has been named chairman of the board of directors for the 2016-17 year beginning July 1st.
Cooke previously served as chairman of the board in 2006-07, 2001-02 and 1997-98, and has served on the board of directors for a total of nine years since 1996.
«Read the rest of this article»

Clarksville, TN – Over the next four years, Clarksville-Montgomery County will host five high economic impact AAU Basketball Championships bringing in a total of $8.9 million of revenue. The 2015 event will be held this upcoming July 10th-15th.
The community will welcome the 2015-2018 Amateur Athletic Union (AAU) 10U Boy's Basketball National Championships as well as the 2016 AAU 6th Grade Girl's National Championships. In total, over 15,000 visitors will pass through to be a part of, or watch, the games. The 2017-2018 boy's tournaments were recently awarded to the team at Visit Clarksville after a rigorous bid process. «Read the rest of this article»
Brenda Radford Reelected Trustee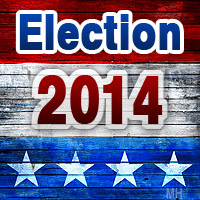 Montgomery County, TN – Clarksville-Montgomery County voting for the Tennessee State Primary and County general elections was light. Around 11,000 people early voted and on Election Day, Thursday, August 7th, only 8,105 came out to vote.
With 9480 votes, Jim Durrett was elected the new Montgomery County Mayor. Incumbent Carolyn Bowers had 7654 votes and Curt Mize came in at 2295.
In the highly contested Montgomery County Sheriff's race, John Fuson was elected with 11,020 votes. Tyler Barrett had 4,519 votes, with Bret Murray getting 1,809, while Dexter Mines had 1,612.
«Read the rest of this article»