Topic: Jill Bartee-Ayers
Leadership Middle Tennessee
Nashville, TN – Leadership Middle Tennessee, Inc. (LMT), the regional leadership organization that encompasses a 10-county collective of community leaders in Middle Tennessee, is pleased to announce the 2018-2019 officers and newly appointed board members, each serving a two-year term, effective immediately.
«Read the rest of this article»

Clarksville, TN – Have you ever heard of Rosalind Franklin? In the early 1950s, the English chemist, working at King's College London, produced an X-ray image that led scientists to finally identify the structure of DNA.
Nearly 10 years later, the famed Cambridge scientists James Watson and Francis Crick—not Franklin—were awarded the Nobel Prize for determining that structure.
«Read the rest of this article»
Cunningham, TN – On Saturday, July 30th, 2016 19th Judicial District Part IV Circuit Court Judge Jill Bartee Ayers spoke at the 108th annual Lone Oak Picnic put on by the Central Civitan Club.
"Division IV is hearing primarily criminal cases. We had a huge backlog when I took the bench. Been working hard since then just to get cases handled and trying to open up as many days as possible for hearings and trials," said Ayers.
«Read the rest of this article»
Vacancy created when Tennessee General Assembly established additional Court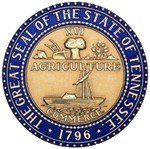 Nashville, TN – Tennessee Governor Bill Haslam has appointed Jill Bartee Ayers of Clarksville as Circuit Court Judge for Division IV of the 19th Judicial District, a position created by the Tennessee General Assembly earlier this year. The 19th Judicial District serves Montgomery County and Robertson County.
"We are fortunate to have someone with Jill's legal experience to fill this important position," Haslam said. "Citizens of the 19th Judicial District will be well served by her appointment."
«Read the rest of this article»
City of Clarksville plans to launch new web site in a few weeks to offer full details on the new master plan.
Aiming to set the course for our city for the next twenty years, Clarksville Leaders laid out a far reaching master plan for the future of our city. The plan development was coordinated by Frank Lott's  and Jeff Bibb's  BLF Marketing  with assistance from RKG Associates, Betsch Associates, and Wilbur Smith Associates along with a Master Plan Committee  chaired by Mark Holleman, Jim Durrett (Mayor Piper's former chief of staff), and Col. Perry Clark from Fort Campbell.
The City of Clarksville budgeted $230,000 for the development of this plan.
«Read the rest of this article»