Vacancy created when Tennessee General Assembly established additional Court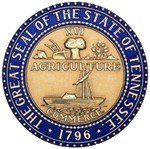 Nashville, TN – Tennessee Governor Bill Haslam has appointed Jill Bartee Ayers of Clarksville as Circuit Court Judge for Division IV of the 19th Judicial District, a position created by the Tennessee General Assembly earlier this year. The 19th Judicial District serves Montgomery County and Robertson County.
"We are fortunate to have someone with Jill's legal experience to fill this important position," Haslam said. "Citizens of the 19th Judicial District will be well served by her appointment."
Ayers, 48, has been a partner at the Batson Nolan law firm in Clarksville since 1997 and has worked at the firm since 1993.
She has had a broad civil practice that has included estate planning, probate and conservatorships, including litigation in those areas; real estate transactions; representing business entities from formation to operational issues including employment, contracts, litigation and mergers and acquisitions; and banking, including commercial code issues, employment and contracts.
Ayers is currently a board appointed attorney for Clarksville-Montgomery County School System representing the board at all meetings and providing legal counsel to the board and administration.
"I am humbled to have been selected by Governor Haslam," Ayers said. "I appreciate his confidence in me and look forward to serving the people of the 19th Judicial District in this newly created position."
Ayers worked as a law clerk and an associate attorney at the Taylor & Groover firm in Knoxville from 1990-1993.  She received her law degree from the University of Tennessee in Knoxville in 1992 and received a bachelor of arts degree from Belmont University in Nashville in 1989.
Ayers serves on the boards of Leadership Middle Tennessee and of SAFE: Soldiers and Families Embraced. She is a member of the Network, an organization for women's networking opportunities in Clarksville, and serves as a Director of Legends Bank. She is a member of the First Presbyterian Church in Clarksville.  She and her husband, Brian, have four sons, Daniel, William, Taylor and Luke.