Topic: K-9 Officer

Clarksville, TN – Clarksville Police veteran Service Dog 'Karma' is hitting the streets this week with a brand new partner, Officer Joshua Swaffer.
Karma and Officer Swaffer recently completed the six-week Southern Police K-9 Handlers course in Spring Hill, North Carolina and are the newest additions to the Clarksville Police Department's K-9 Unit.
«Read the rest of this article»

Clarksville, TN – On Friday, March 14th, 2014 at 12:24pm, the Clarksville Police Department responded to a hold up alarm at Regions Bank on 128 North 2nd Street.
A robbery suspect held up a note to a bank employee stating, "Give me all the money." At no time did the suspect display a weapon.
Before Officers arrived, the suspect took off on foot to an unknown location.
«Read the rest of this article»

Clarksville, TN – On Friday, November 15th, 2013, Officer Keith Jones and his K-9 partner, Koda, graduated from the Southern Police Canine Inc. training in Nashville, NC.
Officer Jones, the handler, was trained to be well-versed in canine safety and health care, and legal updates and considerations. Handler training was subjected to numerous survival techniques.
«Read the rest of this article»

Montgomery County, TN – Two Clarksville Montgomery County School System schools today implemented safe lockdowns for random contraband searches.
No threats precipitated the search. The school district does this periodically in cooperation with law enforcement to insure a safe learning environment for students. «Read the rest of this article»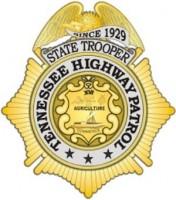 Nashville, TN – Tennessee State Trooper Chris Adams discovered a record sum of U.S. currency after making a traffic stop on Interstate 40 in Cumberland County on Saturday, March 12th, 2011.
At approximately 10:31am on Saturday, Adams, a Tennessee Highway Patrol (THP) Interdiction Plus Trooper, stopped a 2005 Freightliner tractor trailer with California tags for following too closely at mile marker 306 westbound on Interstate-40.
«Read the rest of this article»

Clarksville, TN – On September 22nd, 2010, around 11:19am, two men dressed as women robbed Legends Bank at the 1800 Block of Tiny Town Road. Two men entered the stored wearing wigs and sunglasses; one was thin and the other was heavyset.
The heavyset man approached the counter and displayed a handgun while the other man stood by. The men were given money and left the bank. There were four employees inside of the bank at the time of the robbery; none were injured. There were no customers inside the store when the robbery occurred. 
«Read the rest of this article»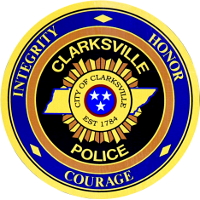 A 39 old woman, living at Christy Court, got quite a surprise when she returned home from the store.  She walked through the front door into the kitchen and there was a strange man standing inside of the room. 
He had jewelry from her residence in his hands.  She grabbed the stranger by his collar, at which time, he punched her in the mouth and chipped a tooth.  He dropped the jewelry and fled the scene.