Topic: Lettuce

Nashville, TN – Go ahead and plan your best garden ever. You should even go out to the local farmers market or greenhouse and bring home those gorgeous tomato plants, seedling herbs, peppers and all the rest. Just please don't plant them, yet.
Mark Twain may have been talking about Tennessee when he said, "If you don't like the weather here, wait a minute."
The current weather trend is a perfect example, with balmy mid-70's days followed by stormy cold fronts with freezing temperatures at night.
«Read the rest of this article»
NASA Kennedy Space Center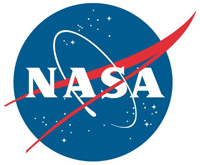 Kennedy Space Center, FL – The six astronauts currently living on the International Space Station (ISS) have become the first people to eat food grown in space. The fresh red romaine lettuce that accompanied the crew's usual freeze-dried fare, however, is far from the first crop grown on a space station.
For decades, NASA and other agencies have experimented with plants in space, but the results were always sent to Earth for examination, rather than eaten.
A number of technologies NASA has explored for these space-farming experiments also have returned to Earth over the years and found their way onto the market.
«Read the rest of this article»
Risk Guide for 48 Fruits and Vegetables from 14 Countries; Choosing Organic Always the Safest Choice but in Many Cases Conventional Can Be As Low Risk

Yonkers, NY – Fresh produce is an important part of a healthy diet.  A new study by Consumer Reports looks at the risks of pesticide residues for 48 fruits and vegetables from around the globe to come up with guidelines to help consumers reduce their exposure to these toxic chemicals.
An accompanying 40-page report, "Pesticide Use in Produce," from Consumer Reports' Food Safety and Sustainability Center provides a closer look at the consequences of pesticide use for those who produce food, wildlife, and the environment. «Read the rest of this article»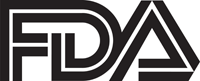 Silver Spring, MD – Federal health officials estimate that nearly 48 million people are sickened by food contaminated with harmful germs each year, and some of the causes might surprise you.
Although most people know animal products must be handled carefully to prevent illness, many don't realize that produce can also be the culprit in outbreaks of foodborne illness.
«Read the rest of this article»
Written by Dr. Tony Phillips
Science at NASA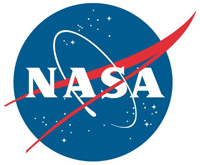 Washington, D.C. – It's spring, and all around the northern hemisphere gardeners are planting seeds, tilling soil, and watering crops. Imagine a gardener's surprise, however, if water from the hose, instead of hitting the soil and sinking in, floated up to the sky. Or if the soil itself rose up from the ground and fled the garden.
That's exactly the kind of dilemma astronauts onboard the International Space Station (ISS) have faced for years. Without gravity, how do you make your garden grow?
«Read the rest of this article»

Nashville, TN – Green is the first color of spring, and greens are the first crops of the garden season. In Tennessee, spring starts with turnip and collard greens, plus all kinds of lettuces. Spinach, though, is perhaps the modern favorite spring green.
Famously nutritious, it's also tender and sweet to eat from baby stage to full broad leaf. Spinach cooks quickly and can be successfully added to just about any savory dish for added color and nutrition.
«Read the rest of this article»

Yonkers, NY – Nothing we eat is 100 percent safe, but there are easy ways to cut your risk of getting sick. The July 2012 issue of ShopSmart magazine, from the publisher of Consumer Reports, features an easy three-step guide with simple tips that can improve your food-cleaning and storing know-how.  «Read the rest of this article»

Nashville, TN – "Phoning it in" is not necessarily a bad thing, at least when it comes to putting local foods on the table.
"Not everybody can be a farmer, but everybody can find farms, farmers markets and pick-your-own patches nearby," says Pamela Bartholomew, agritourism coordinator with the Tennessee Department of Agriculture. "Smart phone scanners make finding fresh, local foods so easy, you can literally phone it in!" «Read the rest of this article»
New Federal Food Safety Modernization Act Highlighted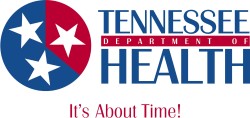 Nashville, TN – Food borne illness has increasingly been linked to contaminated produce like lettuce, tomatoes and cantaloupe.
America's federal food safety laws have been updated with the goal of ensuring the United States' food supply is safe by shifting the focus from responding to contamination to preventing it. «Read the rest of this article»
Agency is flagging imports of products of concern from two countries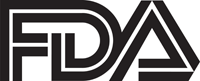 Silver Spring, MD – The U.S. FDA has been in routine contact with the European Union and the U.S. Centers for Disease Control and Prevention to monitor the current outbreak of E. coli O104 and to track any illnesses in the U.S. that may be related to the outbreak.
At this time, the Robert Koch Institute, the disease control and prevention public health agency of Germany, has not yet identified the definitive source of the infectious agent causing the outbreak, but has recommended that consumers in Germany avoid raw tomatoes, cucumbers and lettuce. «Read the rest of this article»