Topic: Local
It's Time to Repeal Clarksville's Good Ol' Boys' Liquor Store Permit Law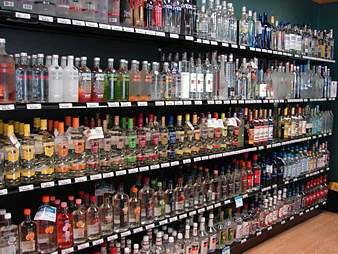 Clarksville, TN – The Tennessean recently reported that certain folks in Clarksville are questioning the merit of having a limit of only a dozen liquor stores that can be allowed to legally operate in Clarksville at any one time.
The out-dated fifty-year-old city ordinance has created an artificial market for "certificates of compliance," not to mention creating in the local liquor market an oligopoly (the market condition that exists when there are few sellers, as a result of which they can greatly influence price and other market factors).
Both the local liquor oligopoly and the market for "certificates of compliance" hurt Clarksville's local economy. «Read the rest of this article»

Clarksville, TN – According to the Organic Consumers Association, a 1,000 acre U.S. corporate farm growing genetically engineered crops nets an average of $39.00 an acre. In contrast, a 4-acre family farm nets, on average, $1400 per acre. Small organic farms are proving to be even more profitable. Why? Because they are meeting the needs of a niche market and can charge a little more, they aren't as reliant on oil, because they use fewer large machines, less pesticides and fertilizer. «Read the rest of this article»
Clarksville, TN – This Christmas season do the planet a favor and select a natural Christmas tree from a local tree farm. Christmas tree farms grow a completely renewable and recyclable resource which contains no petroleum products and leaves a very small carbon footprint.
According to Tennessee Department of Agriculture's Pick Tennessee Products, natural Christmas trees can be found close to home, just waiting to be transported from the farm to your living room.
While they're growing, natural Christmas trees absorb carbon dioxide and other gases and emit fresh oxygen. Christmas trees are often grown on soil that doesn't support other crops, and their root systems serve to stabilize soil, protect area water quality and provide refuge for wildlife.
«Read the rest of this article»
The City of Clarksville, Office of Housing and Community Development, University of Tennessee and Tennessee State University Cooperative Extension, the Downtown Development Partnership and the Tennessee Small Business Center have come together in a collaborative effort to create a Downtown Market for the citizens of Clarksville and surrounding counties.
Beginning June 6, the Downtown Market will be open on Saturdays at One Public Square from 8:00am to 1:00pm each Saturday during market season. «Read the rest of this article»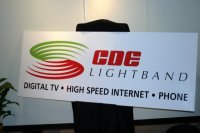 At first glance it a was step back in time; vintage cars including a bright blue Camaro just begging to be taken for a ride, and members of the Roxy Theater's production of Grease holding open doors at the end of a long red carpet.
In reality, there is a certain synchronicity to merging images of an era that saw the origination of television with the reality of fiber-optics "lightning express" [in this case, Lightband] into the future of telecommunications. It is the kind of creative, futuristic thinking that fueled 1950s imaginations in Disney's Tomorrowland, that erupted and amazed in the futuristic exhibits at World Fairs. Many of us are old enough to have read about "the future" of technology in books by authors like Ray Bradbury or Isaac Asimov. Yesterday's imaginings turned reality today.
Tuesday evening, the Clarksville Department of Electricity stepped into the future with the unveiling of their new logo, sign, branding and price information for their new Fiber to the Home (FTTH) services that place Clarksville, Tennessee on the cutting edge — nationwide. CDE Lightband is the culmination of years of planning and design, an informational campaign, and legalities including an endorsement by the voters of Clarksville on the referendum question that allowed this far-reaching development to occur. «Read the rest of this article»