Topic: Mazda
National Highway Traffic Safety Administration (NHTSA)
Washington, D.C. – The National Highway Traffic Safety Administration (NHTSA) reports that Mazda North America Operations (Mazda) is recalling certain 2003-2008 Mazda6, 2006-2007 Mazdaspeed6 and 2004 MPV vehicles nationwide.
Mazda is also recalling 2005-2006 MPV vehicles in Alabama, Arizona, Arkansas, California, Delaware, the District of Columbia, Florida, Georgia, Hawaii, Illinois, Indiana, Kansas, Kentucky, Louisiana, Maryland, Mississippi, Missouri, Nebraska, Nevada, New Jersey, New Mexico, North Carolina, Ohio, Oklahoma, Pennsylvania, South Carolina, Tennessee, Texas, Virginia, West Virginia, Puerto Rico, American Samoa, Guam, the Northern Mariana Islands (Saipan), and the U.S. Virgin Islands.
«Read the rest of this article»

Clarksville, TN – On Friday, October 27th, 2017 around 8:43am, Clarksville Police report a 2004 Mazda driven by a 35 year old man was traveling southbound on Peachers Mill Road when it crossed into the northbound lane striking a 2008 Honda Accord, traveling northbound on Peachers Mill Road driven by a 50 year old woman.
The collision caused the Mazda to flip over onto its roof. The driver of the Honda had to be extricated.
«Read the rest of this article»
Audi, Subaru, Lexus, Porsche, BMW lead the pack

Yonkers, NY – Consumers don't always have to spend top dollar to get a great car. The Consumer Reports 2016 Brand Report Card reveals mainstream brands like Subaru and Mazda can often deliver as much quality as more opulent luxury brands.
The highest overall brand scores in Consumer Reports' annual indicator of which brands make the best cars went to Audi (80) and Subaru (78). Consumer Reports currently Recommends 100 percent of each brand's models that it has tested. Luxury brands Lexus (76), Porsche (76), and BMW (76) rounded out the top five in CR's rankings.
«Read the rest of this article»
The winners in appliances, electronics, and cars; Plus, brands to avoid
Yonkers, NY – Each year, the experts at ShopSmart, from Consumer Reports, test thousands of products to help shoppers navigate the crowded marketplace and decide where to spend their dollars.
ShopSmart's April 2015 issue highlights some of the appliances, electronics, and cars from brands that performed well in tests and received high scores in owner-reliability surveys within the past three years. «Read the rest of this article»
Washington, D.C. – Mazda North America Operations (Mazda) is recalling certain model year 2004-2008 Mazda6, 2006-2007 Mazdaspeed6, and 2004-2008 RX-8 vehicles.
Upon deployment of the driver side frontal air bag, excessive internal pressure may cause the inflator to rupture.
«Read the rest of this article»
Troublesome Q50, QX60 models drop Infiniti 14 spots; Lexus tops rankings

Yonkers, NY – Multi-function, cross-linked infotainment systems and the associated in-car electronics are a growing reliability plague for many brands, according to Consumer Reports 2014 Annual Reliability Survey.
First-year models from Infiniti, Jeep, Fiat, Ram, Cadillac, Ford, and Honda have all seen significant problem rates from infotainment bugs and glitches. Of the 17 problem areas CR asks about in its survey, the category including in-car electronics generated more complaints from owners of 2014 models than for any other category. «Read the rest of this article»

Yonkers, NY — Luxury brands rule the roost this year as Acura and Audi moved up a few spots to join Lexus with the top three highest scores in Consumer Reports' annual car brand report cards.
A perennial top scorer, Lexus earned the highest marks (79) for the second straight year. Consumer Reports' analysis finds the bulk of its models are usually quiet, comfortable, and fuel-efficient. Lexus was the only brand to achieve an excellent average overall reliability score. «Read the rest of this article»
AAA research reveals need for regulators and industry to suspend E15 sales to protect motorists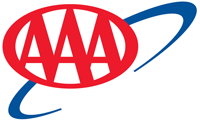 Orlando, FL – A recent survey by AAA finds a strong likelihood of consumer confusion and the potential for voided warranties and vehicle damage as a result of the Environmental Protection Agency's (EPA) recent approval of E15 gasoline.
An overwhelming 95 percent of consumers surveyed have not heard of E15, a newly approved gasoline blend that contains up to 15 percent ethanol. With little consumer knowledge about E15 and less than five percent of cars on the road approved by automakers to use the fuel, AAA is urging regulators and the industry to stop the sale of E15 until motorists are better protected.
«Read the rest of this article»
Audi and Cadillac make major jumps in Rankings

Yonkers, NY – A perfect storm of reliability problems has dropped Ford to next to last among the 28 car brands ranked in Consumer Reports 2012 Annual Auto Reliability Survey, while its luxury brand, Lincoln, placed just a notch higher. The findings were released today before the Automotive Press Association in Detroit.
Only two years ago, Ford was Detroit's poster child for reliability. It cracked the top 10 among brands in Consumer Reports predicted-reliability scores, with more than 90 percent of its models being average or better. This year the top seven spots are all held by Japanese brands. «Read the rest of this article»
Mazda's score improves most while Ford's falls the farthest

Yonkers, NY – Riding a wave of impressive redesigned models in the last few years, Subaru for the first time has earned the top score in Consumer Reports automaker report cards for 2012.
Subaru's score of 75, two points higher than last year, reflects better test scores for such redesigned models as the Impreza, Legacy, and Outback over the last few years. The 2012 Impreza, which Consumer Reports just tested, now tops the small-sedan class and is the Consumer Reports Top Pick in that category. Subaru's average road-test score of 82 is the highest in Consumer Reports analysis. «Read the rest of this article»