Topic: Mental Health

Nashville, TN – Tennessee moved up eleven spots to a ranking of 28th in responding to the mental health needs of its citizens according to the 2021 State of Mental Health in America report published by Mental Health America.
The annual ranking of all 50 states and the District of Columbia examines data trends in various categories relating to prevalence of mental illness, substance use disorder, thoughts of suicide, and access to care for both adults and youth.
«Read the rest of this article»
Becky Stoll, LCSW
Nashville, TN – September is National Suicide Prevention Month, a time for mental health advocates, prevention organizations, survivors and community members to come together and raise awareness about suicide prevention.
Suicide is the tenth leading cause of death in the United States, and the national suicide rate has increased by 35 percent since 1999. Although we will not have death by suicide data for 2020 for some time, events taking place this year, most notably the COVID-19 Coronavirus pandemic, have without doubt had significant psychological and social effects.
«Read the rest of this article»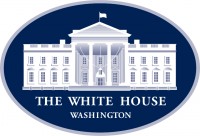 Washington, D.C. – On Tuesday, May 19th, 2020, Second Lady Karen Pence, joined by Deputy Secretary of Interior, Katharine MacGregor, visited the Great Smoky Mountains National Park to talk about the many mental health benefits the outdoors offers and shared more on the park's progress on the second phase of restoring access to the public.
"The COVID-19 Coronavirus pandemic has created an urgent need for us to pay closer attention to our mental health and emotional well-being," said Second Lady Karen Pence. "Our amazing national parks offer many mental health benefits and more than ever before, we must ensure that we are taking care of ourselves and each other."
«Read the rest of this article»

Clarksville, TN – A recent study released by Cohen Veteran's Network (CVN) shows Americans are concerned about their mental health during this COVID-19 Coronavirus pandemic.
With more than 90 percent of the U.S. population under some form of stay-at-home order, and physical distancing in place, the situation is beginning to have an impact on peoples' state of mind and bringing mental health care to the forefront.
«Read the rest of this article»

Clarksville, TN – The Austin Peay State University (APSU) Psi Chi and the Psych Club will present the Got Your Six Throwdown CrossFit competition on November 16th to raise awareness about veterans' mental health.
«Read the rest of this article»
Dallas, TX – According to new research published in Circulation: Cardiovascular Quality and Outcomes, an American Heart Association journal, veterans with specific mental health disorders – depression, psychosis and bipolar disorder – had an increased risk of heart attack, stroke and death from cardiovascular disease.
«Read the rest of this article»

Clarksville, TN – The Austin Peay State University (APSU) football team hopes to protect the Fort again following their September 28th rout of conference rival (and then No. 11-ranked) Jacksonville State and the subsequent bye week. The Govs host Southeast Missouri at 2:00pm Saturday, October 12th.
«Read the rest of this article»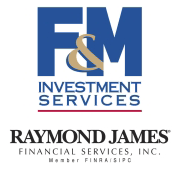 Clarksville, TN – It's never too early to start thinking and planning for retirement, especially when it comes to the top three expenses: housing, transportation and healthcare. You may have a clear vision of your ideal retirement, but that dream could fade if unexpected healthcare costs start to eat away at your hard-earned retirement savings.
The fact is, even with Medicare, quality healthcare can come with a hefty price tag. There are still premiums, copayments, deductibles and other out-of-pocket expenses that must be accounted for.
«Read the rest of this article»

Clarksville, TN – Austin Peay State University has joined the JED Campus Program in support of student well-being and mental health. The program is designed to identify opportunities to enhance emotional health and substance abuse and suicide prevention efforts on campus in order to ensure that schools have the strongest possible mental health safety nets.
«Read the rest of this article»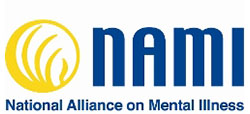 Clarksville, TN – Beginning Thursday, September 1st for eight consecutive weeks through October 20th, 2016, NAMI Clarksville-Montgomery County will hold a "With Hope in Mind" Educational Class at Tennova Healthcare, Clarksville, from 6:30pm-9:00pm. It is free and confidential.
This is a course for families and the community about mental illness and available resources to help address these issues.
«Read the rest of this article»