Topic: Meteorite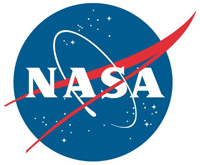 Pasadena, CA – More than halfway to the Red Planet, NASA's Perseverance Mars rover isn't just shuttling sophisticated science instruments and tubes to be filled with Earth-bound rock samples. It's carrying symbols, mottos, and objects that range from practical to playful – everything from meteorite fragments to chips carrying the names of 10.9 million people.
The "extras" are part of a tradition that harks back to the early space age and is now called "festooning" in NASA lingo.
«Read the rest of this article»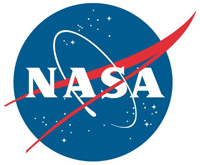 Washington, D.C. – The latest SpaceX Dragon resupply spacecraft is on its way to the International Space Station with more than 6,400 pounds of science investigations, a new airlock, and other cargo after launching at 10:17am CT Sunday from NASA's Kennedy Space Center in Florida.
The spacecraft launched on a Falcon 9 rocket from Launch Pad 39A at Kennedy and is scheduled to arrive at the space station around 12:30pm Monday, December 7th, performing the first autonomous docking for SpaceX and remaining at the station for about a month.
«Read the rest of this article»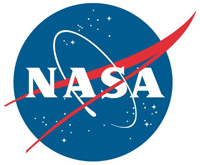 Houston, TX – The 21st SpaceX cargo resupply mission that launches from NASA's Kennedy Space Center in Florida carries a variety of critical research and technology demonstrations to the International Space Station.
The mission represents the first on an upgraded version of the company's Dragon cargo spacecraft designed to carry more science payloads to and from the space station.
Highlights of the payloads on this mission include:
«Read the rest of this article»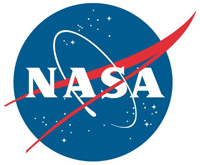 Pasadena, CA – NASA is preparing to send the first woman and next man to the Moon, part of a larger strategy to send the first astronauts to the surface of Mars. But before they get there, they'll be faced with a critical question: What should they wear on Mars, where the thin atmosphere allows more radiation from the Sun and cosmic rays to reach the ground?
Amy Ross is looking for answers. An advanced spacesuit designer at NASA's Johnson Space Center in Houston, she's developing new suits for the Moon and Mars.
«Read the rest of this article»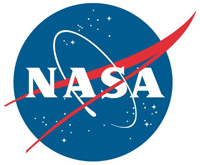 Pasadena, CA – NASA's Mars Reconnaissance Orbiter completed 60,000 loops around the Red Planet at 10:39am PDT (12:39 pm CDT) on Wednesday morning, May 15th, 2019. On average, MRO takes 112 minutes to circle Mars, whipping around at about 2 miles per second (3.4 kilometers per second).
Since entering orbit on March 10th, 2006, the spacecraft has been collecting daily science about the planet's surface and atmosphere, including detailed views with its High Resolution Imaging Science Experiment camera (HiRISE). HiRISE is powerful enough to see surface features the size of a dining room table from 186 miles (300 kilometers) above the surface.
«Read the rest of this article»
Written By Maria-José Viñas
NASA's Earth Science News Team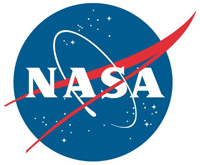 Washington, D.C. – This follows the finding, announced in November 2018, of a 19-mile-wide crater beneath Hiawatha Glacier – the first meteorite impact crater ever discovered under Earth's ice sheets. Though the newly found impact sites in northwest Greenland are only 114 miles apart, at present they do not appear to have formed at the same time.
If the second crater, which has a width of over 22 miles, is ultimately confirmed as the result of a meteorite impact, it will be the 22nd largest impact crater found on Earth.
«Read the rest of this article»
NASA Goddard Space Flight Center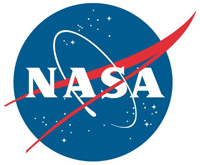 Greenbelt, MD – An international team of researchers, including a NASA glaciologist, has discovered a large meteorite impact crater hiding beneath more than a half-mile of ice in northwest Greenland. The crater — the first of any size found under the Greenland ice sheet — is one of the 25 largest impact craters on Earth, measuring roughly 1,000 feet deep and more than 19 miles in diameter, an area slightly larger than that inside Washington's Capital Beltway.
The group, led by researchers from the University of Copenhagen's Centre for GeoGenetics at the Natural History Museum of Denmark worked for the past three years to verify their discovery, which they initially made in 2015 using NASA data. Their finding is published in the November 14th issue of the journal Science Advances.
«Read the rest of this article»
NASA's Jet Propulsion Laboratory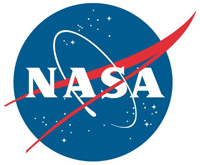 Pasadena, CA – Starting next year, scientists will get their first look deep below the surface of Mars.
That's when NASA will send the first robotic lander dedicated to exploring the planet's subsurface. InSight, which stands for Interior Exploration using Seismic Investigations, will study marsquakes to learn about the Martian crust, mantle and core.
Doing so could help answer a big question: how are planets born?
«Read the rest of this article»
NASA's Jet Propulsion Laboratory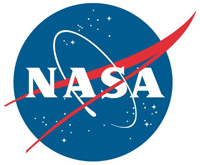 Pasadena, CA – A chunk of Mars will soon be returning home.
A piece of a meteorite called Sayh al Uhaymir 008 (SaU008) will be carried on board NASA's Mars 2020 rover mission, now being built at the agency's Jet Propulsion Laboratory in Pasadena, California. This chunk will serve as target practice for a high-precision laser on the rover's arm.
Mars 2020's goal is ambitious: collect samples from the Red Planet's surface that a future mission could potentially return to Earth. One of the rover's many tools will be a laser designed to illuminate rock features as fine as a human hair.
«Read the rest of this article»
Written by Elizabeth Landau
NASA's Jet Propulsion Laboratory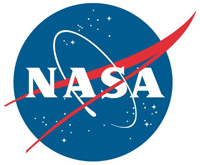 Pasadena, CA – NASA's Dawn mission has found evidence for organic material on Ceres, a dwarf planet and the largest body in the main asteroid belt between Mars and Jupiter.
Scientists using the spacecraft's visible and infrared mapping spectrometer (VIR) detected the material in and around a northern-hemisphere crater called Ernutet. Organic molecules are interesting to scientists because they are necessary, though not sufficient, components of life on Earth.
«Read the rest of this article»