Topic: Meteors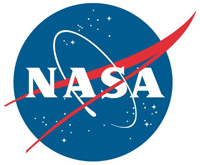 Pasadena, CA – Since leaving Earth 15 years ago, NASA's Mars Reconnaissance Orbiter has reshaped our understanding of the Red Planet. The veteran spacecraft studies temperatures in Mars' thin atmosphere, peers underground with radar, and detects minerals on the planet's surface. But perhaps what it's become best known for are stunning images.
Among its instruments, MRO carries three cameras: The Mars Color Imager (MARCI) has a fisheye lens that produces a daily global view. The Context Camera (CTX) provides 19-mile-wide (30-kilometer-wide) black-and-white terrain shots.
«Read the rest of this article»
Written by Mark Bailey and Apostolos Christou
Armagh Observatory,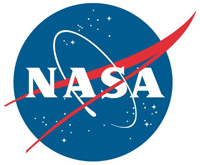 Northern Ireland – The planet Mercury is being pelted regularly by bits of dust from an ancient comet, a new study has concluded. This has a discernible effect in the planet's tenuous atmosphere and may lead to a new paradigm on how these airless bodies maintain their ethereal envelopes.
The findings are to be presented at the annual Meeting of the Division of Planetary Sciences of the American Astronomical Society at National Harbor, Maryland, this week, by Apostolos Christou at the Armagh Observatory in Northern Ireland, Rosemary Killen at NASA's Goddard Space Flight Center in Greenbelt, Maryland, and Matthew Burger of Morgan State University in Baltimore, working at Goddard.
«Read the rest of this article»
Written by Tony Phillips
Science at NASA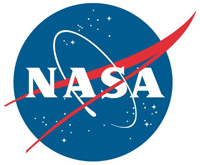 Washington, D.C. – Waking up before sunrise is a good way to get a head start on the day. On October 21st, waking up before sunrise could stop you in your tracks.
Blame Halley's Comet. Every year in mid-to-late October, Earth passes through a stream of dusty debris from Comet Halley, and the pre-dawn sky can light up with a pretty display of shooting stars.
"We expect to see about 20 meteors per hour when the shower peaks on Tuesday morning, October 21st," says Bill Cooke, the head of NASA's Meteoroid Environment Office. "With no Moon to spoil the show, observing conditions should be ideal."
«Read the rest of this article»
Written by Bill Steigerwald
NASA's Goddard Space Flight Center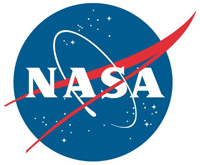 Greenbelt, MD – While the origin of life remains mysterious, scientists are finding more and more evidence that material created in space and delivered to Earth by comet and meteor impacts could have given a boost to the start of life.
Some meteorites supply molecules that can be used as building blocks to make certain kinds of larger molecules that are critical for life.
Researchers have analyzed carbon-rich meteorites (carbonaceous chondrites) and found amino acids, which are used to make proteins.
«Read the rest of this article»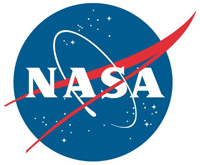 Huntsville, AL – The annual Geminid meteor shower will peak on the night of December 13th-14th, 2013. NASA astronomer Bill Cooke, along with Danielle Moser and Rhiannon Blaauw from his team of experts, will be on hand to answer questions via a live web chat on December 13th from 10:00pm until 2:00am CST.
A live Ustream feed of the skies over NASA's Marshall Space Flight Center will also be embedded on this page on the night of the chat.
«Read the rest of this article»
Written by Guy Webster
NASA's Jet Propulsion Laboratory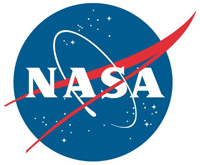 Pasadena, CA – Examination of the Martian atmosphere by NASA's Curiosity Mars rover confirms that some meteorites that have dropped to Earth really are from the Red Planet.
A key new measurement of the inert gas argon in Mars' atmosphere by Curiosity's laboratory provides the most definitive evidence yet of the origin of Mars meteorites while at the same time providing a way to rule out Martian origin of other meteorites.
«Read the rest of this article»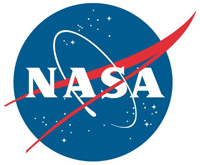 Greenbelt, MD – Heliophysics nuggets are a collection of early science results, new research techniques, and instrument updates that further our attempt to understand the sun and the dynamic space weather system that surrounds Earth.
On August 11th and 12th, 2013, the annual Perseid meteor shower will peak, filling the sky with streaks of light, commonly known as shooting stars. Such visually stunning showers are actually but the tip of the iceberg when it comes to meteoroids slamming into Earth's atmosphere: Some 10 to 40 tons of material of invisible meteoric dust enters the atmosphere from interplanetary space every day.
«Read the rest of this article»
Written by Jia-Rui C. Cook
NASA's Jet Propulsion Laboratory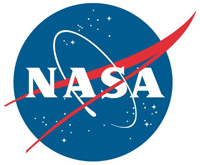 Pasadena, CA – NASA's Cassini spacecraft has provided the first direct evidence of small meteoroids breaking into streams of rubble and crashing into Saturn's rings.
These observations make Saturn's rings the only location besides Earth, the moon and Jupiter where scientists and amateur astronomers have been able to observe impacts as they occur. Studying the impact rate of meteoroids from outside the Saturnian system helps scientists understand how different planet systems in our solar system formed.
«Read the rest of this article»
Written by Dr. Tony Phillips
Science at NASA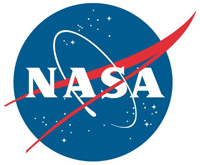 Washington, D.C. – Anticipation is building as Comet ISON plunges into the inner solar system for a close encounter with the sun in November 2013. Blasted at point-blank range by solar radiation, the sungrazer will likely become one of the finest comets in many years.
When NASA's Swift spacecraft observed the comet in January 2013, it was still near the orbit of Jupiter, but already very active. More than 112,000 pounds of dust were spewing from the comet's nucleus every minute.
It turns out, some of that dust might end up on Earth.
«Read the rest of this article»
Written by Dr. Tony Phillips
Science at NASA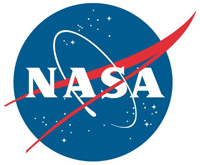 Washington, D.C. – If you're outdoors after sunset this week, be alert for meteors. Not only is the Geminid meteor shower active as Earth passes through a stream of debris from "rock comet" 3200 Phaethon, but also, say forecasters, a new meteor shower could make an appearance.
"The source of the new shower is Comet Wirtanen," says Bill Cooke of NASA's Meteoroid Environment Office. "Dust from this comet hitting Earth's atmosphere could produce as many as 30 meteors per hour."
«Read the rest of this article»