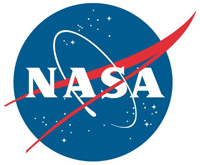 Huntsville, AL – The annual Geminid meteor shower will peak on the night of December 13th-14th, 2013. NASA astronomer Bill Cooke, along with Danielle Moser and Rhiannon Blaauw from his team of experts, will be on hand to answer questions via a live web chat on December 13th from 10:00pm until 2:00am CST.
A live Ustream feed of the skies over NASA's Marshall Space Flight Center will also be embedded on this page on the night of the chat.
The Geminid meteor shower is the most intense meteor shower of the year. It lasts for several days (December 12th-16th), is rich in fireballs and can be seen from almost any point on Earth. The 2013 peak rate is between 100-120 meteors per hour.
The waxing gibbous moon will reduce the rate by half, except for the brief time between moonset (4:00am local time) and sunrise. Convert to your local time here.
How to See Geminid Meteors
The best time to view Geminids is normally around 1:00am-2:00am your local time. This year, the presence of a bright moon may make 4:00am to dawn a better time. Find a place away from city lights, then allow 45 minutes for your eyes to adjust to darkness. Lie on your back and look straight up because no binoculars are needed.You might want to bring a blanket and some hot chocolate because baby, it's cold outside! Enjoy the show!
More About the Geminids
Most meteor showers come from comets, which spew ample meteoroids for a night of "shooting stars. The Geminid meteor shower is different. The parent is not a comet, but a weird rocky object named 3200 Phaethon that sheds very little dusty debris — not nearly enough to explain the Geminids.
"The Geminids are my favorite because they defy explanation," said Bill Cooke, lead for NASA's Meteoroid Environment Office. "Of all the debris streams Earth passes through every year, the Geminids are by far the most massive. When we add up the amount of dust in the Geminid stream, it outweighs other streams by factors of 5 to 500."
This makes the Geminids the 900-lb gorilla of meteor showers.
Do You Have Photos of Geminid Meteors?
If you have some stellar  images of the Geminid meteor shower, please consider adding them to the Geminid Meteors group in Flickr. Who knows – your images may attract interest from the media and receive international exposure.