Topic: Michelle Marciniak
#23/24 Tennessee (8-1) at #1 Stanford (9-0)
Wednesday, December 18th, 2019 | 9:00pm CT (7:00pm PT)
Stanford, CA | Maples Pavilion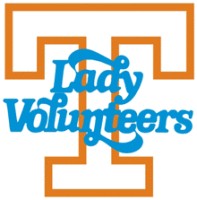 Knoxville, TN – No. 23/24 Tennessee Lady Vols Basketball team (8-1) will face its toughest test of the season on Wednesday, as the Lady Vols go into Maples Pavilion in search of a victory over No. 1/1 Stanford (9-0). Tip-off is scheduled for 7:06pm PT (9:06pm CT).
This will mark the 37th time these programs have met on the hardwood, with UT owning a 25-11 record in the series.
The contest at Stanford marks only the third road game of the season and the first since November 11th for Tennessee. The Big Orange opened 2019-20 with a win at East Tennessee State on November 5th and then beat the Fighting Irish in Notre Dame on November 11th.
«Read the rest of this article»
#11 Tennessee Lady Vols vs. #18 Georgia
Sunday, February 11th, 2018 | 2:00pm CT
Knoxville, TN | Thompson-Boling Arena | TV: SEC Network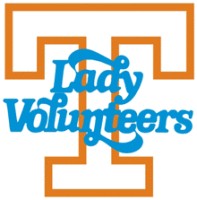 Knoxville, TN – No. 11/11 Tennessee (20-4, 8-3 SEC) is back in the friendly confines of Thompson-Boling Arena for back-to-back home games, beginning with a Sunday matinee vs. No. 18/18 Georgia (21-3, 9-2 SEC) at 2:00pm CT.
The 67th meeting between the Lady Vols and Lady Bulldogs is a key one, with UT currently tied with South Carolina and Texas A&M in third place in the Southeastern Conference standings and UGA sitting in second, one game ahead of the Lady Vols.

Tennessee has won three straight and four of its last five recently after dropping three of four vs. a quartet of ranked foes from January 11th to January 21st.
«Read the rest of this article»
#12/13 Tennessee Lady Vols at Vanderbilt
Sunday, January 4th, 2018 | 1:02pm CT
Nashville, TN | Memorial Gymnasium | TV: ESPNU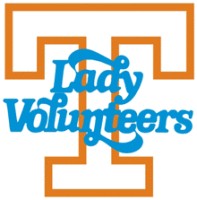 Knoxville, TN – No. 12/13 Tennessee (18-4, 6-3 SEC) heads to the mid-state for a Sunday matinee at Vanderbilt (6-17/2-7). Tipoff is slated for 1:02pm CT (2:02pm ET) at Memorial Gymnasium in Nashville.
This will mark the second meeting this season between these teams. The (then) #7/7 Lady Vols held off Vanderbilt in Knoxville on January 7th by a score of 86-73. That victory gave Tennessee a 15-0 record at that point.
UT has gone 3-4 since the last meeting, facing the most difficult part of its schedule. That stretch included consecutive tilts at #17/16 Texas A&M (L, 76-79 OT), at #9/8 South Carolina (W, 86-70), at #5/5 Notre Dame (L, 70-84) and vs. #3/3 Mississippi State (L, 52-71) as well as contests vs. Ole Miss (W, 75-66), at LSU (L, 59-70) and vs. #14/12 Texas A&M (W, 82-67).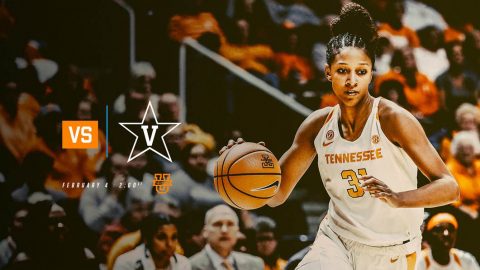 «Read the rest of this article»
Tennessee Athletics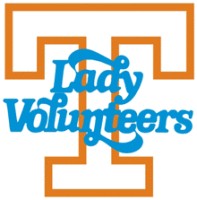 Knoxville, TN – Senior Jaime Nared scored 27 points and freshman Evina Westbrook dished out a career-high 12 assists to lead No. 11/13 Tennessee to a 131-69 victory over Troy on Wednesday night at Thompson-Boling Arena.

The Lady Vols (9-0) used a balanced offensive effort to put away the Trojans (4-2), as seven players reached double figures in points. Defensively, UT was able to hold the nation's fifth highest scoring offense to 22 points below its average of 91.8 per game.

Tennessee was ready from the tip again, racing out to a 12-0 lead for the second consecutive game.
«Read the rest of this article»
#RV/25 Tennessee Lady Vols (15-7/6-3 SEC) at Georgia Lady Bulldogs (11-11/3-6 SEC)
Sunday, February 5th, 2017 | 3:02pm CT
Athens, GA | Stegeman Coliseum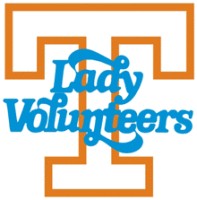 Athens, GA – #RV/25 Tennessee is back on the road Sunday to face Georgia at Stegeman Coliseum, as the Lady Vols look to extend their four-game winning streak.
The game tips off at 4 p.m. and will be broadcast on ESPN2 and online through WatchESPN. Visit WatchESPN.com or download the WatchESPN app to view the game on a computer or mobile device. Jenn Hildreth (PxP) and Steffi Sorensen (Analyst) will describe the action between the Lady Vols and the Bulldogs.
Fans can also tune into their local Lady Vol Network station to catch Mickey Dearstone describing the action.
«Read the rest of this article»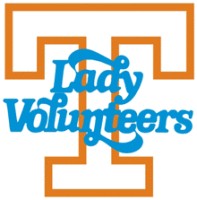 Knoxville, TN – "Pat XO", the critically acclaimed ESPN Films documentary on Coach Pat Summitt that aired this past July, is on sale and available now on DVD in the Vol Network's online store at volnetwork.tv.
Directed by Lisa Lax and Nancy Stern Winters and produced by Robin Roberts, "Pat XO" tells the remarkable story of Coach Summitt's life and coaching career. This raw, authentic portrait takes the camera from the filmmaker's hands and places it into those who know her best. The archival footage and statistical records woven into the film provide their own insights into a woman who cared about winning but also about elevating her players and her university.
«Read the rest of this article»

Knoxville, TN – After a private screening at the Regal Riviera Theatre in downtown Knoxville on June 26th, "Pat XO," the much-anticipated Nine for IX documentary film about Pat Summitt will make its worldwide television premiere on ESPN at 7:00pm Central Time (8:00pm Eastern) on Tuesday, July 9th.
«Read the rest of this article»