Tennessee Athletics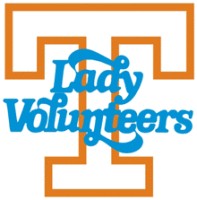 Knoxville, TN – Senior Jaime Nared scored 27 points and freshman Evina Westbrook dished out a career-high 12 assists to lead No. 11/13 Tennessee to a 131-69 victory over Troy on Wednesday night at Thompson-Boling Arena.

The Lady Vols (9-0) used a balanced offensive effort to put away the Trojans (4-2), as seven players reached double figures in points. Defensively, UT was able to hold the nation's fifth highest scoring offense to 22 points below its average of 91.8 per game.

Tennessee was ready from the tip again, racing out to a 12-0 lead for the second consecutive game.
UT's All-SEC duo of Nared and classmate Mercedes Russell led the way offensively through the first quarter, with Nared going 5-for-7 from the field for 14 points and Russell scoring nine points on 3-for-3 shooting. The Lady Vols led 34-15 at the end of the frame.

UT maintained a strong advantage on the glass, hauling in 31 rebounds in the first half and tallying 73 for the game, a total that ranks No. 3 in school history.
Freshman forward Rennia Davis recorded seven of those boards in addition to 10 points and four assists to lead Tennessee into the break ahead, 61-30. All nine active Lady Vols recorded at least a basket in the half, with Nared leading all scorers with 20 at the intermission.

The Lady Vols continued their offensive barrage into the second half, shooting 64 percent from the field and 4-for-7 from 3-point range in the third quarter. Their 44 points were the most scored in a single quarter in program history.

Tennessee's unselfishness was on full display throughout the game, as the team finished with 38 assists on 54 baskets. The assist total ranked second in school history, while the number of field goals made ranked fourth.

Davis and Meme Jackson recorded 16 points and 10 rebounds each, while Cheridene Green picked up a double-double of her own, scoring a career-high 16 points and bringing down 13 boards in just 20 minutes of play. It was Davis' fourth of the season and the first of Jackson's and Green's careers.

Freshman point guard Anastasia Hayes also tossed in 12 points and notched career highs with nine assists and seven rebounds. Kortney Dunbar shot 6-for-7 from the floor in the second half to finish with 17 points, and Kasiyahna Kushkituah added six points and five boards. Shatterika O'Neal finished with 15 points on 6-for-15 shooting to lead Troy offensively.

Nared Starting Hot
Senior Jaime Nared came out with the hot hand, knocking down 14 points in the first quarter to help Tennessee to a 34-15 lead. She went on to score a season-high 27 points on the night, going 10-of-14 from the field and 3-of-4 from behind the arc.

Fast Starts
For the second straight game Tennessee scored more than 30 points in the first quarter, logging 34 while holding Troy to 15. On the season the Lady Vols have outscored opponents 216-114 in the first quarter.
Big Quarters Against Troy

Tennessee's 44 third-quarter points against Troy were the most ever scored in any quarter by a Lady Vol team. The 34 points they logged in the first quarter ranked fourth. UT's second and third highest quarter point totals also came against Troy in 2016 when they had 38 points in the fourth quarter and 35 in the first.
Assists All Around
The Lady Vols dished out 38 assists on the night, second most in program history. The only time a Tennessee team logged more assists was on December 20th, 1985, at Hawaii Pacific when they finished with 41. Freshman Evina Westbrook had 12 assists on the evening, tying her with the likes of Shekinna Stricklen and Michelle Marciniak for the seventh-most assists tallied in a single game.
Back-To-Back 100+
Tennessee's wins over Alabama State and Troy are the first back-to-back 100+ point games since the 2000-01 season when Tennessee defeated Mississippi 119-52 and then went on to beat Florida 103-73 in the following game. Tennessee's 131 points against Troy are the third most in program history and the second most ever scored in a home game.
Next Up for Tennessee Women's Basketball
The Lady Vols will be back at Thompson-Boling on Sunday, December 10th as No. 2/4 Texas (7-0) comes to town for a 3:00pm showdown. The game will be televised nationally on ESPN2.