#12/13 Tennessee Lady Vols at Vanderbilt
Sunday, January 4th, 2018 | 1:02pm CT
Nashville, TN | Memorial Gymnasium | TV: ESPNU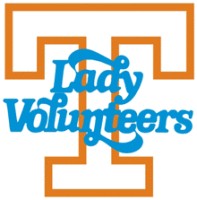 Knoxville, TN – No. 12/13 Tennessee (18-4, 6-3 SEC) heads to the mid-state for a Sunday matinee at Vanderbilt (6-17/2-7). Tipoff is slated for 1:02pm CT (2:02pm ET) at Memorial Gymnasium in Nashville.
This will mark the second meeting this season between these teams. The (then) #7/7 Lady Vols held off Vanderbilt in Knoxville on January 7th by a score of 86-73. That victory gave Tennessee a 15-0 record at that point.
UT has gone 3-4 since the last meeting, facing the most difficult part of its schedule. That stretch included consecutive tilts at #17/16 Texas A&M (L, 76-79 OT), at #9/8 South Carolina (W, 86-70), at #5/5 Notre Dame (L, 70-84) and vs. #3/3 Mississippi State (L, 52-71) as well as contests vs. Ole Miss (W, 75-66), at LSU (L, 59-70) and vs. #14/12 Texas A&M (W, 82-67).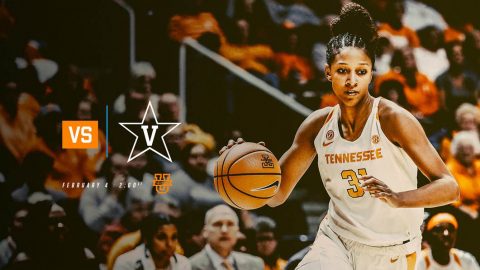 The Big Orange and the Commodores will face off for the 80th time in the series, with UT holding a 70-9 advantage and winning the past eight encounters.
The Lady Vols have come out on top in two of their past three contests of late. On Thursday night in Knoxville, the Lady Vols avenged a loss earlier this season in College Station by turning the tables on the #14/12 Texas A&M Aggies in Knoxville, 82-67.
Vanderbilt enters having lost three of four and seven of its past nine. The Commodores, however, were victors in their last game, taking down Ole Miss in Oxford on Thursday night, 75-72.
Broadcast Information
Roy Philpott (play-by-play) and Brooke Weisbrod (analyst) will describe the action for the UT-Vanderbilt TV broadcast on ESPNU.
Mickey Dearstone is handling the call for IMG College/Lady Vol Network radio/online broadcasts for the 19th season. A link to the live audio stream can be found on each game's Hoops Central page or the Lady Vol schedule on UTSports.com.
Air time for games on the Lady Vol Radio Network generally occurs 30 minutes prior to tip-off.
UT'S Upcoming Schedule
Tennessee is in a stretch where it is playing three out of four games on the road, with the Vandy game serving as the second away date.
After facing Vanderbilt, UT next heads to Arkansas at 7:00pm CT (8:00 ET) on February 8th. That game will be carried by SECN+.
UT is back at home on February 11th, when Georgia comes to Rocky Top for the annual "Live Pink, Bleed Orange" game at 2:00pm CT on the SEC Network.
In another scheduling note, UT's February 18th game at Missouri has been set for 1:00pm CT (2:00pm ET) on ESPNU.
RPI Watch
Tennessee ranks No. 9 in the NCAA Women's Basketball RPI, as of the February 1st report.
Below are 17 teams (19 games when UT meets South Carolina for the second time) on UT's schedule this season that are ranked in the top 100. The teams the Lady Vols already have played are underlined.
1. Notre Dame (L), 3. Mississippi State (L), 11. Texas (W), 12. Texas A&M (L & W), 15. Missouri, 17. Georgia, 19. South Carolina (W), 21. Marquette (W), 25. Stanford (W), 27. LSU (L), 59. Oklahoma State (W), 69. South Dakota (W), 85. Alabama, 90. James Madison (W), 97. Central Arkansas (W), 98. Kentucky (W), 100. Arkansas.
The Latest on Tennessee
Mercedes Russell is 29 rebounds shy of 1,000 and 41 points short of 1,500 for her career.
She is on track to become only the sixth Lady Vol to reach 1,000 points and rebounds. The others in that club are Chamique Holdsclaw, Glory Johnson, Bashaara Graves, Sheila Frost and Tamika Catchings.
Evina Westbrook's 5.0 assists-per-game average ranks No. 1 all-time by a UT freshman.
Only five players in Lady Vol history have averaged 5.0 assists for a season, including Dawn Marsh (three times), Holly Warlick (twice), Ariel Massengale, Michelle Marciniak and Lea Henry.
UT is 13-1 vs. unranked teams this season and had won 14 in a row vs. squads outside the top 25, including last year's NCAA First Round win over Dayton, until LSU knocked off the Lady Vols on Jan. 28.
UT has led every game this season at the half except for two. UT trailed Mississippi State by 13 and was tied vs. Auburn.
UT's roster features seven players 6-2 or taller, tying the 2004-05 team as the second tallest in Lady Vol history behind the 2014-15 unit that boasted eight.
Tennessee is 16-1 when it outrebounds its opponents and 1-3 when it doesn't.
UT is 16-0 when leading with 5:00 left in the game and 1-4 when trailing at that point.
The Lady Vols have allowed only five opponents to score more than 71 points (Marquette – 99, Texas – 75, Vandy – 73, A&M – 79, Notre Dame – 84) and have allowed only five teams to shoot better than 41 percent from the field (Vanderbilt, .491; Texas A&M, .484 in Knoxville; Notre Dame, .478; Marquette, .437; and Miss. State, .418).
After turning the ball over 28 times vs. Notre Dame, UT has averaged 13.5 turnovers in its last four contests with point guard Evina Westbrook averaging only one per contest over the last three games after notching 3.9 over the first 19 outings this season.
Holly Warlick has started the same five players every game thus far. That quintet includes Jaime Nared and Rennia Davis at the forward positions, Mercedes Russell at center and Evina Westbrook and Meme Jackson at guard.
It's the longest Tennessee has opened a season with the same starting five since at least the 1977-78 season. Box scores that season and prior do not indicate who started.
In Lady Vol history, the most recent long streak for the same starting five reached 11 games in 2007-08, when Pat Summitt chose the same lineup of Candace Parker, Angie Bjorklund, Nicky Anosike, Shannon Bobbitt and Alexis Hornbuckle to report for the opening tip. UT went 10-1 in that span and went on to win the NCAA title with a 34-3 record and the SEC title with a 14-0 mark. In game 12, in the team's visit to Chicago, Parker missed curfew and didn't get the starting nod vs. DePaul on January 2nd, 2008.
Tennessee is averaging 79.0 points and giving up 77.0 vs. ranked teams, and those numbers are 81.9 to 58.2 vs. unranked foes.
On the boards, the Lady Vols have 47.4 to 35.0 advantage vs. unranked teams but only a 41.2 to 39.8 edge vs. ranked programs.
UT is averaging 83.6 and allowing 60.8 in home games. On the road, it's 75.3 to 69.1.
Tennessee has owned a double-digit advantage at the intermission in 11 contests.
UT has three starters averaging double figures in scoring, including seniors Jaime Nared (16.9) and Mercedes Russell (16.6), and freshman Rennia Davis (11.2). Freshmen Anastasia Hayes (9.9) and Evina Westbrook (9.5) are on the brink of double digits.
Tennessee has outscored its opponents in the points-in-the-paint category in 15 of 22 games, averaging a 41.4 to 32.5 difference.
The Lady Vols bested their foes in second chance points 13 times and tied on three occasions.
Tennessee has won the points on fast break war in 16 games, averaging 13.0 per contest. In losses, that number is 9.8.
What Have You Done For Me Lately?
In SEC play, Mercedes Russell leads the team at 17.4 ppg. and 8.4 rpg. while shooting 64.4 percent (67-104).
Jaime Nared has hit 52 of 59 free throw attempts in SEC games for 88.1 percent.
In league games,
Evina Westbrook
has 50 assists vs. 33 turnovers while averaging 9.7 ppg.
UT is shooting 73.2 percent on free throws in SEC action, with Russell hitting 71.9 percent (23-32) as a career 61 percent shooter.
Over the past seven games, Tennessee is out-rebounding its opponents 181-159 on the defensive end, but foes hold a 100-77 advantage on the offensive glass.
Jaime Nared has averaged 20.6 ppg. vs. ranked opponents and 14.8 vs. unranked.
Mercedes Russell averages 10.4 rebounds vs. ranked opponents and 7.6 against unranked teams.
After a 71 to 58 assist-to-turnover comparison over the first 15 games, Evina Westbrook has a 40/20 balance over the final seven.
Tennessee Notes vs. Vanderbilt
Tennessee holds a 70-9 all-time series record vs. Vanderbilt, dating back to Jan. 18, 1976.
Holly Warlick is 10-1 as head coach vs. Vanderbilt, including 6-0 in Knoxville and 4-1 in Nashville.
The Lady Vols are a perfect 33-0 in Knoxville, 27-7 vs. the Commodores in Nashville, and 10-2 at neutral sites, with those being postseason games.
These squads have been to overtime on one occasion, with Tennessee seizing a 92-79 decision in Nashville on Jan. 19, 1997.
Tennessee is 8-1 during redshirt senior Mercedes Russell's time in Knoxville, while seniors Jaime Nared and Kortney Dunbar are 7-0 vs. VU.
Vandy has held Tennessee to 70 or fewer points in seven of the last nine visits to Memorial.
UT, however, has held Vandy to 63 points or fewer in seven of the last eight meetings and to 64 or fewer in eight of the last nine games in Knoxville.
In the 2014-15 and 2015-16 seasons, UT held the Commodores to 49, 49, 49 and 51 point totals.
The first of those games came in Memorial Gym in Nashville, as the #7/9 Lady Vols held off Vanderbilt, 57-49, on Jan. 5, 2015.
That 49-point total by Vandy was the lowest scored by the Commodores in Nashville in the UT series since VU tallied 27 in a 96-27 loss in the first meeting on Jan. 18, 1976.
UT's victorious 57-point sum in the 2015 meeting in Nashville, meanwhile, was the lowest ever by the Lady Vols in the series.
Warlick had a hand as a player in the #4 Lady Vols' 77-53 road victory over Vanderbilt on Nov. 21, 1979.
The senior point guard dished out a game-high 10 assists and added four points and a rebound with only one turnover in 27 minutes of action in her only career contest vs. the Commodores.
The UT women are 241-60-1 all-time vs. four-year college teams from the Volunteer State.
Last Meeting Between UT and VU
Redshirt senior Mercedes Russell paced No. 7 Tennessee with a career-high 33 points, as the seventh-ranked Lady Volunteers pulled away from Vanderbilt in the fourth period to secure an 86-73 victory on Jan. 7 in Thompson-Boling Arena.
With the win, the Lady Vols improved to 15-0, 3-0 in Southeastern Conference play, and won their 11th consecutive home game dating back to last season. Vanderbilt, meanwhile, fell to 4-13, 0-3 SEC.
Redshirt junior Cheridene Green also had a career day for the Big Orange, pouring in 17 points and grabbing five rebounds. Senior Jaime Nared chipped in 15 points, five rebounds and six steals as the Lady Vols remained unbeaten through their first 15 games for the fourth time in school history.
Vanderbilt was led in scoring by Cierra Walker, who went 6-of-8 from behind the three-point arc and finished the day with 20 points and six assists. Christa Reed (16), Chelsie Hall (15) and Erin Whalen (10) also scored in double figures for the Commodores, who dropped their third straight game and seventh in their last eight.
Last Time in Nashville
All five Lady Vol starters scored in double digits to lead Tennessee to a 70-57 victory over Vanderbilt on January 5th, 2017, at Memorial Gym.
Redshirt junior Mercedes Russell posted another dominant performance, scoring 15 points to go along with 13 rebounds for her ninth double-double of the season. She also tied a career-high in blocks with six to extend UT's winning streak to six games.
Tennessee (10-4, 2-0 SEC) snapped a three-game losing skid on the road with the win over Vanderbilt (10-5, 0-2 SEC).
Redshirt junior Diamond DeShields filled up the stat sheet, producing 16 points, five rebounds, four assists and four steals in 30 minutes of action. Senior Jordan Reynolds finished with 11 points, eight rebounds, three assists and a block.
Junior Jaime Nared had 12 points and six rebounds, with five of those coming on the offensive end of the floor. She also had two assists, two steals and a block.
Sophomore Meme Jackson was the fifth Lady Vol to reach double digits, scoring 10 points on the night, which marked the third time in the last four games she has reached double-digit scoring.
Lealea Carter fueled the offense for the Commodores, finishing with 17 points on 6-of-12 shooting and six rebounds.
Vanderbilt Reset
VU is coached by Stephanie White, who played at Purdue and who coached Lady Vol great Tamika Catchings while she was head coach of the Indiana Fever.
Associate head coach Carolyn Peck was an assistant at Tennessee from 1993-95. She is from Jefferson City in East Tennessee.
VU has been outscored by an average of 80.3 to 69.9 and outrebounded 36.7 to 29.6 in SEC play. Vanderbilt has struggled with turnovers as well, committing 165 in nine SEC games (18.3).
Ten of 14 players are freshmen or sophomores.
Vandy was picked to finish 10th in the league by the coaches and 11th by the media.
Vanderbilt Last Time Out (VU 75, UM 72)
The Vanderbilt women's basketball team (6-17, 2-7 SEC) led from start to finish and secured its first SEC road win of the season with a 75-72 win over Ole Miss (11-11, 1-8 SEC) on Thursday in Oxford. Mississippi native Christa Reed led the way with 20 points, her fifth consecutive game in double figures.
Christa Reed reached double figures for the fifth straight game with 20 points. It was her second 20-point outing this season.
Autumn Newby posted a team-best nine rebounds, just shy of her fifth game with double figures rebounds.
Tennessee Last Time Out (UT 82, A&M 67)
Senior Jaime Nared scored 23 points and No. 12/13 Tennessee allowed just eight points in the fourth quarter in an 82-67 win over No. 14/12 Texas A&M on Thursday night at Thompson-Boling Arena.
Five players reached double figures for the Lady Vols (18-4, 6-3 SEC), who returned to the win column after dropping three of their previous four matchups. Mercedes Russell recorded 18 points and 13 rebounds to earn her 40th career double-double, while Anastasia Hayes netted 16 points, Rennia Davis scored 11 and Meme Jackson added 10.
UT showed a strong defensive effort in the second half, forcing 12 A&M turnovers and yielding no field goals over the final 3:21 of the game.
Chennedy Carter scored 25 points for the Aggies (17-7, 6-3 SEC), while Jasmine Lumpkin added 22 points and seven boards as the two teams split their regular-season series.