#RV/25 Tennessee Lady Vols (15-7/6-3 SEC) at Georgia Lady Bulldogs (11-11/3-6 SEC)
Sunday, February 5th, 2017 | 3:02pm CT
Athens, GA | Stegeman Coliseum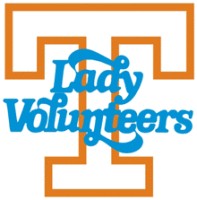 Athens, GA – #RV/25 Tennessee is back on the road Sunday to face Georgia at Stegeman Coliseum, as the Lady Vols look to extend their four-game winning streak.
The game tips off at 4 p.m. and will be broadcast on ESPN2 and online through WatchESPN. Visit WatchESPN.com or download the WatchESPN app to view the game on a computer or mobile device. Jenn Hildreth (PxP) and Steffi Sorensen (Analyst) will describe the action between the Lady Vols and the Bulldogs.
Fans can also tune into their local Lady Vol Network station to catch Mickey Dearstone describing the action.
#RV/25 Tennessee vs. Georgia
#RV/25 Tennessee (15-7, 6-3 SEC) travels to Athens to take on Georgia (11-11, 3-6 SEC) at Stegeman Coliseum on Super Bowl Sunday.
The 66th meeting between these programs will tip at 3:02pm CT on ESPN2.
Sunday's contest will be Tennessee's third in seven days after playing at #5/4 South Carolina Monday night and hosting LSU on Thursday night.
The game also will be the Lady Vols' third road tilt in the past four contests and sixth in their past 10.
UT will be trying to win its fifth straight game, sixth in its last seven and 12th in its past 15.
The Lady Vols also will be aiming for their third consecutive road triumph, hoping to up their mark outside Knoxville to 6-5.
Tennessee won its fourth straight game Thursday night and improved to 10-2 at home this season, taking down LSU, 77-58, in Knoxville.
Georgia, meanwhile, improved to 2-6 on the road and snapped a five-game losing streak with a 69-66 victory over Arkansas in Fayetteville.
UGA's three-point loss to (then) #5/5 South Carolina in Columbia, 66-63, on January 12th, fully demonstrates the Lady Bulldogs' capabilities.
These teams met on UT's Senior Day in Knoxville last season on February 28th, with the Lady Vols utilizing a forceful 80-60 victory to ignite a run that saw them advance to the NCAA Elite Eight.
Broadcast Information
Jenn Hildreth (PxP) and Steffi Sorensen (Analyst) will describe the action for the Tennessee-Georgia broadcast on ESPN2.
All of the games included in the SEC Network (SEC Network, SECN+) package and the ESPN package (ESPN, ESPN2, ESPNU) will be available through WatchESPN, accessible online at WatchESPN.com, on smartphones and tablets via the WatchESPN app, and streamed on televisions through Amazon Fire TV, Apple TV, Chromecast, Roku, Xbox 360 or Xbox One to fans who receive their video subscriptions from affiliated providers.
Mickey Dearstone will handle the call for the IMG College/Lady Vol Network radio/online broadcast. Airtime is 30 minutes prior to tip-off on network stations.
Tennessee in SEC Play
UT is 373-61 in SEC regular-season games, winning 18 championships through the years and capturing SEC tourney titles on 17 occasions.
During the Holly Warlick era, Tennessee is 56-17 in league games, making Warlick the top-ranked active SEC coach in terms of winning percentage in league play at .767.
South Carolina's Dawn Staley is the next coach behind Warlick at .676, followed by UK's Matthew Mitchell at .644.
In only her fifth year as a head coach, Warlick already ranks fifth in total league wins among active SEC coaches and has won regular season titles in 2013 and 2015, and a tourney crown in 2014.
Sizing Up The Lady Vols
Tennessee ranks #13 in the most recent NCAA Women's Basketball RPI.
The Lady Vols stand #2 in the latest NCAA Toughest Schedule Report behind UConn.
After eight weeks in the receiving votes category, UT moved back into the USA Today Top 25 Coaches Poll on Jan. 31, checking in at #25. The Lady Vols were #25 on Nov. 29 before dropping out after the loss to Baylor.
Holly Warlick's squad is receiving votes in the AP (28th) Poll again, with the most recent poll coming out before UT and South Carolina played. The Lady Vols were ranked No. 22 in the November 28th poll before falling out after losing to Baylor. This makes nine weeks UT was not in the AP Top 25.
The NCAA Division I Women's Basketball Championship Sport Committee revealed its first of three top-16 rankings in seed order on January 23rd.
While UT is not among the 16 teams, it has beaten #3 South Carolina (76-74), #7 Notre Dame (71-69), #12 Stanford (59-51) and #15 Kentucky (72-65). UT lost to #2 Baylor (88-66), #4 Mississippi State (74-64) and #10 Texas (72-67).
The latest edition of Charlie Creme's Bracketology has the Lady Vols in Durham, NC, as a No. 6 seed facing #11 seed Charlotte in the first round of the NCAA Oklahoma City Regional.
UT has played more ranked teams than any other SEC school (7) and has the second most wins over ranked teams (4) and second most over top-10 teams (3) in the league.
South Carolina is 6-0 vs. ranked teams, while UT is 4-3, Kentucky is 2-3, Texas A&M is 2-1 and Mississippi State is 1-1. USC is 4-0 vs. top-10 teams, while UT is 3-2.
UT-UGA Series Notes
UT enters Sunday's contest with a 50-15 advantage in the series, having won 10 in a row and 17 of the last 18.
The Lady Vols are 14-8 vs. Georgia in Athens all-time, 21-4 in Knoxville and 15-3 at neutral sites.
The Big Orange women have won three in a row at Stegeman Coliseum and eight of their last nine.
Tennessee is 2-1 vs. UGA in overtime games.
The Lady Vols have a 14-3 postseason record against Georgia after winning in the 2015 SEC quarterfinals.
Holly Warlick is 6-0 vs. Georgia (1-0 vs. Joni Taylor) as head coach after Tennessee beat the Lady Bulldogs, as previously mentioned, 80-60, on February 28th, 2016.
These programs have met 54 times when both teams were ranked and 10 occasions when only one was ranked. This marks the second straight occasion when neither squad is ranked.
This marks the second year that neither Pat Summitt (UT) nor Andy Landers (UGA) are patrolling one of the sidelines after Landers retired after the 2014-15 campaign. Summitt retired following the 2011-12 season.
Tennessee and Georgia rank No. 1 and No. 2 in SEC regular season championships, with the Lady Vols owning 18 and the Lady Bulldogs possessing seven.
UT stands first in SEC tourney titles as well, collecting 17 while UGA is tied for third with Auburn at four, while Vandy is second with six.
Dawn Marsh dished out a Lady Vol record 18 assists vs. Georgia on March 6, 1988. She also had 12 vs. UGA on March 20, 1986, while Michelle Marciniak also posted 12 vs. the Lady Bulldogs on February 25th, 1996.
Tennessee and Georgia met in the 1996 NCAA Championship game in Charlotte, with the Lady Vols prevailing, 83-64, in the first of three straight national championship seasons.
About the Georgia Lady Bulldogs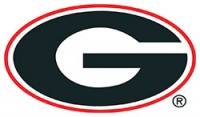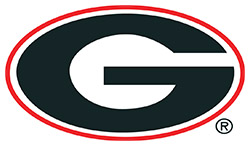 Georgia returned six letterwinners and only one starter from last season's squad, which finished 21-10 overall and sixth in the SEC with a 9-7 mark.
The Lady Bulldogs made the 2016 NCAA Tournament, where they fell in the first round.
UGA was picked to finish 12th by the SEC coaches and 10th by the media in the 2016-17 preseason polls.
No Georgia players were selected for preseason All-SEC squads.
Head coach Joni Taylor stands at 32-21 in her second year as head coach in Athens.
Taylor was named the 2016 Spalding Maggie Dixon National Rookie Coach of the Year.
Pachis Roberts leads Georgia in scoring (14.0 ppg.) and rebounding (7.4 rpg.).
The Lady Bulldogs have allowed only four teams all season to reach 70 points (Florida-76, Kentucky-82, Oklahoma State-71 and USF-81).
Georgia, meanwhile, has reached 70 points this season on only six occasions, with the last time occuring on January 8th vs. Vanderbilt.
UT-UGA Connections
UT's Te'a Cooper, who is redshirting, is from Powder Springs, GA, and went to McEachern High School. Georgia's Caliya Robinson and Pachis Roberts were her teammates at McEachern.
UGA's Mackenzie Engram also is from Powder Springs but attended Hillgrove High School.
Tennessee assistant Sharrona Reaves (1992-94) and Georgia head coach Joni (Crenshaw) Taylor (1997-2001) both played at Alabama.
Lady Vol assistant Jolette Law was an assistant at Rutgers when Georgia assistant Chelsea Newton played for the Scarlet Knights.
Georgia guard Shanea Armbrister played at Darton College for former Lady Vol Lea Henry before transferring to UGA.
Milestone Watch
Schaquilla Nunn reached 1,000 career rebounds with her third board vs. LSU on Thursday night. She finished the evening with nine. She now stands at 1,006 for her career, with 910 of those coming at Winthrop, her previous school.
Nunn reached 1,000 career points (including 982 at Winthrop) earlier this season. She stands at 1,088 through the LSU game.
Mercedes Russell has 943 career points and needs 57 to join the 1,000-point club.
Russell has 674 career rebounds and needs 126 to move into UT's list of players with 800 or more rebounds. There are 17 who've made the cut.
Diamond DeShields needs 135 points to hit 1,000 points at UT. She has 1,513 total combining her totals at Tennessee and North Carolina.
The Last Tiem These Teams Met
Diamond DeShields scored a game-high 22 points and Bashaara Graves recorded her 29th career double-double as Tennessee rolled past Georgia in the season finale, 80-60, at Thompson-Boling Arena on February 28th, 2016.
With 80 total points, Tennessee (17-12, 8-8 SEC) notched its highest point total in SEC play this season and its most in any game last season since scoring 90 in a win over Stetson on December 30th.
Following DeShields' 22 points, freshman Te'a Cooper logged the third 20-point performance of her season on Sunday, finishing with 21 for the game. Graves, playing in front of the home faithful on Senior Day, rounded out UT's double-digit scorers, notching 12 points to go along with her game-high 10 rebounds.
Caliya Robinson's 17 points led the way for Georgia (21-9, 9-8 SEC), followed by 13 from Pachis Roberts and 12 for Tiaria Griffin.
UT's only deficit came after the first basket of the game — a jumper from Georgia's Halle Washington. The Lady Vols responded with a 12-0 run and never looked back, leading by as many as 25 midway through the third quarter.
The Lady Vols controlled the game in all facets, forcing 22 turnovers while out-rebounding the Lady Bulldogs 44-31. UT also enjoyed a 31-22 edge in bench points and finished with 34 points in the paint compared to just 20 for UGA.
The Turning Point Game
Entering last year's Georgia game on a two-game losing streak (LSU, Alabama) and having dropped three of their last four, the win vs. the Lady Bulldogs proved to be a sign of things to come.
Including that victory, Tennessee would win six of its final eight games, advancing to the SEC semifinal round as a seventh seed in the league tourney and making it as far as the Elite Eight as a No. 7 seed in the NCAA Tournament.
The Last Time They Met In Athens
Tennessee returned to its winning ways on Feb. 26, 2015, with a 70-59 victory over Georgia. The Lady Vols (24-4 overall, 14-1) bounced back after their first conference loss of the season at #2 South Carolina on Monday with a well-balanced performance at Stegeman Coliseum.
Senior Cierra Burdick posted a double-double with 18 points and 10 rebounds. It was Burdick's second double-double in a row. Classmate Ariel Massengale scored 17 points and handed out five assists.
Georgia (17-11, 5-9) was led by MacKenzie Engram's 16 points and six rebounds.
Tennessee jumped out to a 39-27 lead at halftime, thanks to shooting 66.7 percent in the half. Burdick led all scorers with 12 first-half points as she knocked down 5-of-7.
The Lady Vols led the rebounding battle, 35-29 led by Burdick's 10. UT shot 54.3 percent for the game, its best mark away from home that season, while limiting Georgia to 37 percent. Both teams made eight 3-pointers.
Georgia Outlasts Razorbacks, 69-66
Sophomore forward Caliya Robinson's 20-point effort spearheaded the Lady Bulldogs' (11-11, 3-6) 69-66 victory over the Arkansas Razorbacks Thursday night inside the Bud Walton Arena.
Georgia led by 13 points in the fourth quarter but the Razorbacks (13-9, 2-7) clawed back into the game in the last two minutes. Arkansas got as close as two points but the Lady Bulldogs held on to secure the win.
[320rigt]Robinson's 20-point performance marked the sixth of her career, all this season. Redshirt senior Pachis Roberts notched her fourth double-double of the season with 13 points and 11 rebounds while senior guard Shanea Armbrister chipped in 14 points and eight boards.
Georgia held the lead, 18-16, after the opening quarter and despite the Razorbacks going on an 8-0 run to start the second quarter, the Lady Bulldogs outscored Arkansas 18-6 the rest of the way to go into the half with a 34-32 advantage. The Lady Bulldogs shot 44-percent from the field in the first half compared to the Razorbacks' 26-percent clip.
Lady Vols Ward Off, 77-58
No. 25 Tennessee led for nearly the entire game and used a strong fourth quarter to pull away from an upset-minded LSU squad on Thursday night for a 77-58 win at Thompson-Boling Arena in the annual Live Pink, Bleed Orange game.
Jaime Nared and Diamond DeShields both posted double-doubles and four UT players scored in double figures, as the Lady Vols (15-7, 6-3 SEC) won their fourth straight game. Tennessee shot a blistering 53 percent from the field and dominated down low, out-rebounding the Tigers, 42-28, while outscoring them by 20 points in the paint.
Nared, the reigning SEC Co-Player of the Week, followed up her career-high 27-point performance at No. 4 South Carolina with a game-high 26 points to lead UT in scoring for the sixth time this season. She needed just one quarter to reach double-digits, dropping 11 points in the opening frame to extend her double-figure scoring streak to 19 straight contests.
DeShields nearly recorded a triple-double despite a quiet first half, finishing with 15 points, 11 rebounds and eight assists. Mercedes Russell also had another strong performance, tallying 18 points, eight rebounds and two blocks for the Orange and White.
Raigyne Moncrief and Ayana Mitchell were the only two LSU players to score in double figures, finishing with 20 and 14 points, respectively.
Only three Tennessee players scored in the first half as Nared, Russell and Schaquilla Nunn combined for all 34 of the Lady Vols' points in the opening 20 minutes to give the Lady Vols a seven-point lead at the break, 34-27. Moncrief paced LSU (15-7, 4-5 SEC) with 12 first-half points to keep the Tigers within striking distance.
Coming Up Next for UT Lady Vols
Following the game at Georgia on Sunday, Tennessee heads back to Knoxville for back-to-back home contests vs. Missouri (February 9th, 7:00pm, SEC Network) and Texas A&M (February 12th, 2:00pm, ESPNU).
After Sunday, the Lady Vols have six regular season games remaining, including four at home (Missouri, Texas A&M, Arkansas, Florida) and two on the road (Alabama, Mississippi State).
Georgia, meanwhile, hosts #25/RV Kentucky on Thursday night.