#23/24 Tennessee (8-1) at #1 Stanford (9-0)
Wednesday, December 18th, 2019 | 9:00pm CT (7:00pm PT)
Stanford, CA | Maples Pavilion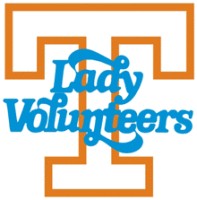 Knoxville, TN – No. 23/24 Tennessee Lady Vols Basketball team (8-1) will face its toughest test of the season on Wednesday, as the Lady Vols go into Maples Pavilion in search of a victory over No. 1/1 Stanford (9-0). Tip-off is scheduled for 7:06pm PT (9:06pm CT).
This will mark the 37th time these programs have met on the hardwood, with UT owning a 25-11 record in the series.
The contest at Stanford marks only the third road game of the season and the first since November 11th for Tennessee. The Big Orange opened 2019-20 with a win at East Tennessee State on November 5th and then beat the Fighting Irish in Notre Dame on November 11th.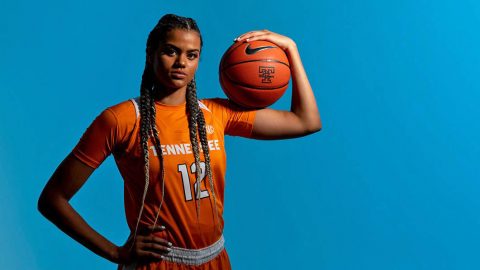 Tennessee closed out a six-game home stand last Wednesday night with a 79-41 victory over Colorado State at Thompson-Boling Arena.
That triumph was a bounce-back win after the Lady Vols suffered their first setback of the season on December 8th, falling to Texas, 66-60.
Stanford is coming off a 71-52 home win vs. Ohio State on Sunday evening. The Cardinal has victories over (then) No. 18 Syracuse (77-59) and No. 10 Mississippi State (67-62) to its credit. Both of those wins came at the Greater Victoria Invitational in Victoria, Canada.
Wednesday night's game will be televised by Pac-12 Bay Area with Krista Blunk (PxP) and Mary Murphy (Analyst) on the call.
Check your local listings to learn how to watch via your TV service provider.
The match-up also is available online. For instructions on how to watch, click on the Watch Live link for the Stanford game on the Lady Vol schedule on UTSports.com.
The contest also can be heard on Lady Vol Network radio stations and by audio stream, with Mickey Dearstone calling the action for the 21st season.
A link to the live audio stream can be found on each game's Hoops Central page or the Lady Vol schedule on UTSports.com.
For a list of Lady Vol Network affiliates, please click on the Fans tab at the top of UTSports.com, select Vol Network and then click on Vol Network Affiliates in the black bar at the top of the page.
Air time for games on the Lady Vol Radio Network generally occurs 30 minutes prior to tip-off.
West Coast Swing Into Winter Break
Every two years, Tennessee's home and home with Stanford takes the Lady Vols to the West Coast for a two-game swing just before winter break.
On this year's trip, UT will arrive in California on Monday evening, play at Stanford on Wednesday night, and then travel Thursday to Portland, Oregon, where the team will face Portland State on Saturday at 2:00pm PT (4:00pm CT).
These two games are Tennessee's final contests before everyone goes separate ways for winter break.
Players will report back to campus on December 26th to begin preparations for a December 29th home contest vs. Howard.
Harper vs. Stanford
This will mark the third time Kellie Harper has coached against Tara VanDerveer and Stanford. Harper is 0-2 in previous match-ups.
On March 30th, 2019, Harper and her Missouri State team gave No. 6 Stanford a challenge in Chicago, as the Cardinal eventually prevailed, 55-46, in the NCAA Sweet 16.
Prior to that game, Harper's Lady Bears had knocked off No. 21 Drake to win the Missouri Valley Conference Tournament and then beat No. 24 DePaul and No. 13 Iowa State in Ames, Iowa, in the NCAA First and Second Rounds.
Harper's other match-up with Stanford also came during her Missouri State days, with the (then) No. 13/16 Cardinal taking an 82-65 decision on November 27th, 2015, at the Gulf Coast Showcase in Estero, FL.
Recapping Our Last Game
Rennia Davis poured in 23 points to score her 1,000th career point and lead UT to a 79-41 win over Colorado State in Thompson-Boling Arena last Wednesday night.
Davis added 11 rebounds to her total to record her fifth double-double of the season. Freshman Jordan Horston also posted a double-double for Tennessee (8-1), scoring 10 points to go along with a career-high 14 rebounds and seven assists. Sophomore Jazmine Massengill and freshman Tamari Key added 16 and 11 points, respectively.
Colorado State (5-6) was led by redshirt junior Megan Jacobs with 10 points and five rebounds.
UT led only 15-10 after one, but an 18-0 second-quarter run blew the game open.
Notes From The Last Game
1,000 Point Club
Just over two minutes into the second half, Rennia Davis hit a layup to become the 46th Lady Vol to surpass 1,000 career points. She went on to finish the day with 23 points, moving her career total to 1,009 and passing Michelle Marciniak's sum of 1,004 to move to 45th on the all-time Lady Vol scoring list.
Double Double-Doubles
Rennia Davis recorded her fifth double-double of the season and the 23rd of her career against CSU (23 pts./11 rbs.), moving her into 11th all-time for most double-doubles by a Lady Vol. Meanwhile, freshman Jordan Horston recorded the first double-double of her career in grand fashion with 10 points and 14 rebounds while adding seven assists.
Cleaning The Glass
The Lady Vols out-rebounded CSU, 57-24, moving their rebounding margin over opponents to +17.1 on the season. Tennessee now has won the rebounding battle in eight of nine games. UT had entered the contest ranked No. 2 in rebound average and No. 3 in margin.
Massengill Heating Up
After being held to single-digit scoring in the first four games of the season, sophomore Jazmine Massengill has found her way into double digits for three-straight games and in four of the last five contests. Her 16 points against CSU set a new career high.
Tennessee Lady Vols Topics
Tennessee has outworked eight of nine opponents on the glass this season and has an NCAA-leading +17.1 rebound margin.
UT is pulling down 52.0 rebounds per contest while allowing 34.9. The per game total ranks No. 2 in the nation.
The Lady Vols average 15.4 second chance points per game and have won that category in every contest but one (Central Arkansas).
The Lady Vols' bench has been a strength this season, with the Big Orange holding a 28.1 to 14.2 advantage in points from reserves.
UT has been at its best offensively in the first quarter this season, averaging 19.8 during that period. On the defensive end, the Lady Vols are their stingiest in the second frame, allowing only 11.7 points over that 10-minute stretch.
Tennessee has shot for a higher percentage from the field in every game except the Texas match-up, in which the Longhorns knocked down 36.2 to UT's 30.6 percent. UT shoots 44.9 from the field.
The Lady Vols are allowing opponents only 28.5 percent shooting from the field and have allowed no one to shoot better than 36% this season.
The Lady Vols have limited foes to only 21.1 percent shooting from the three-point arc after Colorado State had an 8-for-44 night vs. UT.
Tennessee has had 16 or more assists in each game this season and a season-best 25 vs. UAPB.
The Big Orange women have won the opening tip in all nine games.
UT Lady Vols Trending
Leading scorer (16.7 ppg.) Rennia Davis has tallied 1,009 points thus far in her career. She scored 23 vs. Colorado State to move into the 46-member UT 1K club and passed Michelle Mariciniak to grab 45th place on that list.
Davis has scored in double figures in seven straight contests and has five double-doubles in 2019-20.
Davis is averaging double figures in points for the third straight year. If she averages 10+ in 2019-20, she'd become the 24th Lady Vol to do so in three different seasons. It's worth noting, only 12 players have averaged 10+ four times while at UT.
Sophomore guard Jazmine Massengill is one of the nation's best at taking care of the basketball, as confirmed by her assist-to-turnover ratio. She ranks No. 8 in the nation and No. 1 in the SEC at 3.55. She has tallied 39 assists vs. 11 turnovers.
Massengill also has been looking for her shot, scoring in double figures in four of Tennessee's last five games, tallying a career-high 16 points against Colorado State. She is hitting 45.5 percent from the field and averaging 12.3 ppg. in the past three games.
UT's freshmen are not shy about contributing. Jordan Horston leads the team in assists (45), steals (15) and three-pointers (12). Tamari Key is tops in blocks (18) and field goal percentage (.620) among starters, and Emily Saunders has the best field goal percentage (.714) among reserves.
Centers Tamari Key (.620), Kasiyahna Kushkituah (.547) and Emily Saunders (.714) are all hitting high percentages on their field goals.
Seven Lady Vols average better than 5.0 rpg.
Two of Tennessee's top five rebounders are guards. Jordan Horston is second at 6.2 rpg., while Jazmine Massengill is fifth at 5.3 rpg.
Jordan Horston has led UT in assists in seven of nine games, averaging a 5.0 mark that would rate first all-time among Lady Vol freshmen.
Only three active Lady Vols play more than 20 minutes per game: Rennia Davis (27.1), Jazmine Massengill (26.3) and Jordan Horston (23.3).
Tamari Key's 18 blocked shots are two more than last year's team leader Cheridene Green (16).
Tennessee – Stanford Series Notes
This is the 37th all-time meeting between these programs, and the Lady Vols own a 25-11 record vs. the Cardinal in a series that dates back to December 18th, 1988.
This will mark the 35th time these teams have played when both schools are ranked in the top 25 of at least one of the polls.
Tennessee is 13-3 in Knoxville vs. Stanford, 6-0 at neutral sites and 6-8 at Maples Pavilion.
One of those neutral site wins for Tennessee, came in the Lady Vols' run to NCAA Championship trophy number eight, when the Lady Vols defeated Stanford, 64-48, on April 8th, 2008, in Tampa, FL.
The programs have combined for 10 National Championships (UT 8, SU 2), 31 NCAA Final Fours (UT 18, SU 13) and 2,471 victories (UT 1,371, SU 1,100).
The Lady Vols have won two of the last three in the series and three of the past five meetings.
In their last trip to Maples Pavilion, the Lady Vols defeated Stanford, 83-71, on December 21st, 2017, for UT's first victory there since a 74-67 win on December 4th, 2005.
Tennessee won 11 games in a row over their West Coast foes from 1997-2006, but the series has been pretty even (6-7) since then, with UT posting a 4-2 mark in Knoxville during that time.
UT and SU have needed overtime to settle scores in six contests, with the club from Rocky Top holding a 4-2 record. Tennessee is 2-0 in OT games played in Knoxville, 1-2 at Stanford and 1-0 at neutral sites.
UT is 68-22 all-time vs. schools currently in the Pac-12 Conference, forging an 0-2 record in 2018-19 with a home loss to Stanford and a season-ending loss to UCLA in the NCAA First Round at College Park, Maryland.
Last Time We Met
No. 9/8-ranked Tennessee (8-1) lost its first game of the season, falling 95-85 to No. 8/9 Stanford at Thompson-Boling Arena in Knoxville on December 18th, 2018, the last time these teams faced off.
Sophomore forward Rennia Davis turned in a double-double (14 points and 10 rebounds), carding her second of the season and 11th of her career. Senior guard/forward Meme Jackson (17) and freshman guard Zaay Green (14) also tallied double-digit points in the contest for UT.
Stanford (8-1) was led by a 33-point and 13-rebound performance by DiJonai Carrington, as the Cardinal hit 58 percent of their three-point shots (14 of 24). Four other Stanford players scored in double figures, including Alanna Smith and Kiana Williams with 16 each, fueled by 3-of-4 shooting from three-point range. Lacie Hull tossed in 14, hitting four of five treys, while Maya Dodson had 10.
Last Time UT Lady Vols Played At Stanford
Senior Jaime Nared posted a 28-point effort to lead the No. 7 Lady Vols to an 83-71 win on the road against No. 18 Stanford (6-6) on December 21st, 2017.
The victory improved Tennessee to 12-0 on the season and snapped a five-game UT losing streak at Maples Pavilion dating back to December 4th, 2005.
Senior Mercedes Russell contributed a double-double with 11 points and 10 rebounds.
Brittany McPhee was Stanford's leading scorer and the only Cardinal in double digits, notching 27 points on the night.
Recapping The Cardinal's Last Game
Haley Jones came to Stanford as the nation's top prospect and she's beginning to live up to expectations. The freshman had 15 points, seven rebounds and six assists in helping the top-ranked Cardinal beat Ohio State 71-52 on Sunday at Maples Pavilion.
Kiana Williams, Lexie Hull and Francesca Belibi each added 13 points for the Cardinal (9-0), which ended a modest two-game losing streak to the Buckeyes. Belibi recorded a game-high eight rebounds.