Topic: Michelle Obama
Austin Peay State University Department (APSU)

Clarksville, TN – The Austin Peay State University Department of Art + Design, with support from The APSU Center of Excellence for the Creative Arts, is pleased to welcome internationally known artist, Amy Sherald, to Austin Peay State University.
Known for her stylized portraits of African-Americans, in 2016, Sherald was the first woman to win the Smithsonian National Portrait Gallery's Outwin Boochever Portrait Competition; an accompanying exhibition, The Outwin 2016, was on tour through August 2018.
«Read the rest of this article»
By David Hudson, The White House
Washington, DC –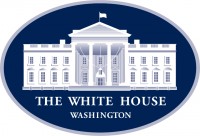 This afternoon, President Barack Obama released a statement on the passing of Dr. Maya Angelou – one of the most prolific writers and activists of our time. Through timeless works such as I Know Why the Caged Bird Sings, Dr. Angelou encouraged and stirred the souls of millions of readers.
As President Obama said when he presented her with the Presidential Medal of Freedom in 2010, "By holding on even amid cruelty and loss, and then expanding to a sense of compassion, an ability to love – by holding on to her humanity, she has inspired countless others who have known injustice and misfortune in their own lives."
«Read the rest of this article»
5,000 Veterans and Military Spouses Hired, Over 1,200 Are Work-at-Home Positions

Cincinnati, OH – Convergys Corporation (NYSE: CVG), a global leader in customer management, is proud to announce that 5,000 veterans have joined its ranks since the beginning of 2012.
Convergys is a proud participant in the "Hiring 500,000 Heroes" campaign, which challenges businesses to hire a half- million veterans and military spouses by the end of 2014. Convergys is well on the way to meeting our hiring commitment of 7,700 veterans and military spouses by December 2014. «Read the rest of this article»
Will Ensure School Vending Machines, Snack Bars Include Healthy Choices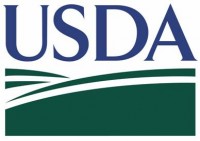 Washington, D.C. – Agriculture Secretary Tom Vilsack announced that under USDA's new " Smart Snacks in School" nutrition standards, America's students will be offered healthier food options during the school day.
"Nothing is more important than the health and well-being of our children," said Secretary Vilsack. "Parents and schools work hard to give our youngsters the opportunity to grow up healthy and strong, and providing healthy options throughout school cafeterias, vending machines, and snack bars will support their great efforts."

«Read the rest of this article»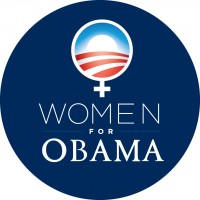 Clarksville, TN – As part of the national women's week of action, the Clarksville Women for Obama held a house party at Singleton's Restaurant to talk about the Affordable Care Act. The purpose of the meeting was to help educate women (and men) on how health care reform is making a difference for them and their families right now and how it is going to help them in the future.
The turnout was great and it gave a lot of women and men in Clarksville the chance to learn more about the Affordable Care Act benefits.
«Read the rest of this article»
Fort Campbell, KY – On April 14th and 15th, the Sesame Street and USO Experience for Military Families USO tour put on three free performances for Fort Campbell families active duty, Retirees, National Guard, reserves and Department of Defense Civilians. Over 1,800 people came out to watch the shows.
The 30 minute performance was a special event for the military community since it is specifically designed to educate children about coping with military deployments and homecomings.
«Read the rest of this article»
Written by Wanda McMoore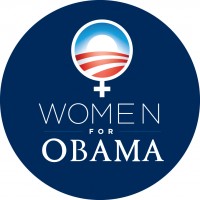 Clarksville, TN – On March 31st, 2012 Clarksville For Obama will host a "Women for Obama House Meeting on Health Care". The event will take place at Singleton's Restaurant located at 1502 Fort Campbell Boulevard Clarksville, TN (next to Dodges Store) Starting at 12:00 noon.
As part of a national women's week of action, folks across the country will be hosting Women for Obama parties & meetings to talk with other women who may not know exactly how health care reform is making a difference for them and their families.
«Read the rest of this article»
Invitation comes after bill included in proposed budget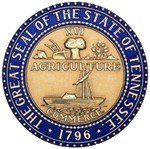 Clarksville, TN – State Senator Tim Barnes will travel to the Pentagon on Wednesday at the invitation of Secretary of Defense Leon Panetta for his work in securing unemployment benefits for military spouses.
"It's an incredible honor to represent Tennessee in an event with Secretary Panetta supporting military spouses," Barnes said. "The greater honor, however, is serving the military families that this legislation will help, and I'm humbled to have the opportunity." «Read the rest of this article»
By Elaine Sanchez, American Forces Press Service

Washington, D.C. – It's that time of year when top 10 lists seem to proliferate across nearly every web and news page in the nation, proclaiming everything from the best movies and TV shows to the most memorable photos and celebrities of the year.
Since I find it tough to encapsulate a year's worth of information into a tidy list, I typically steer away from the concept. However, this was such a momentous year for military families that I decided it was time to hop on the list-making bandwagon.
So, here's my top 10 most memorable military family moments of 2011. It's certainly not all-inclusive, but I'm hoping it at least hits the highlights. «Read the rest of this article»
By Donna Miles, American Forces Press Service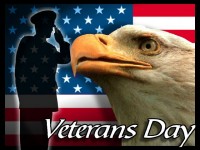 Washington, DC – One of the best ways Americans can honor the nation's veterans this Veterans Day is by giving them a job, three senior government officials told reporters today.
Veterans Affairs Secretary Eric K. Shinseki, Labor Secretary Hilda L. Solis and U.S. Small Business Administrator Karen G. Mills praised initiatives under way to support returning combat veterans, including those President Barack Obama announced yesterday.
They echoed the president's comments yesterday, as well as those of Defense Secretary Leon E. Panetta as he met yesterday with chief executive officers at an event hosted by the Goldman Sachs Foundation in New York.
"The men and women of the 9/11 generation have risked their lives fighting overseas defending our freedoms, and they have been a formidable force for good," said Shinseki during the joint conference call today. "They are remarkable men and women and shouldn't have to fight for a job when they come home." «Read the rest of this article»