Topic: Montana State University
Written by Andrew Good
NASA' Jet Propulsion Laboratory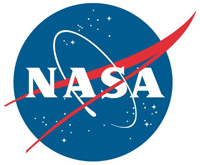 Pasadena, CA – Steps forward in the search for life beyond Earth can be as simple as sending a balloon into the sky. In one of the most unique and extensive eclipse observation campaigns ever attempted, NASA is collaborating with student teams across the U.S. to do just that.
A larger initiative, NASA's Eclipse Balloon Project, led by Angela Des Jardins of Montana State University, is sending more than 50 high-altitude balloons launched by student teams across the U.S. to livestream aerial footage of the August 21st, 2017, total solar eclipse from the edge of space to NASA's website.
«Read the rest of this article»

Clarksville, TN – Quasars—massive black holes that emit large amounts of radiation—are among the brightest objects in the universe, but that doesn't mean they're easy to identify.
For centuries, they've been mistaken for other shining celestial objects, and in recent years, astronomers had yet to accurately identify a certain one of these brilliant specks in the southern sky.
«Read the rest of this article»

Clarksville, TN – Almost like dominoes toppling over, only in reverse, a line of high-altitude balloons will gradually rise into the late summer sky, from Oregon to South Carolina, on August 21st, 2017.
That afternoon, the shadow of a total solar eclipse will traverse the entire country, and as it nears Clarksville, a team of Austin Peay State University students will release their own helium-filled inflatable.
«Read the rest of this article»
Written by Julianna Fishman
NASA's Small Spacecraft Technology Program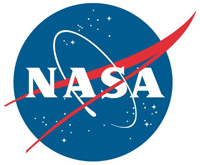 Washington, D.C. – NASA's two Nodes small satellites hitched a ride to the International Space Station on the fourth Orbital ATK cargo mission, which launched on December 6th. Once aboard the station, the satellites will settle in for a two-to-three month stay until deployed into low-Earth orbit in early 2016.
The Nodes mission, which consists of two CubeSats weighing just 4.5 pounds each and measuring 4 inches by 4 inches by 6.5 inches, will test new network capabilities for operating swarms of spacecraft in the future.
«Read the rest of this article»
Written by Karen C. Fox
NASA's Goddard Space Flight Center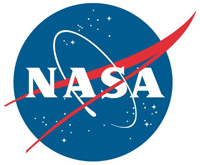 Greenbelt, MD – On January 28th, 2014, NASA's Interface Region Imaging Spectrograph, or IRIS, witnessed its strongest solar flare since it launched in the summer of 2013. Solar flares are bursts of x-rays and light that stream out into space, but scientists don't yet know the fine details of what sets them off.
IRIS peers into a layer of the sun's lower atmosphere just above the surface, called the chromosphere, with unprecedented resolution. However, IRIS can't look at the entire sun at the same time, so the team must always make decisions about what region might provide useful observations.
«Read the rest of this article»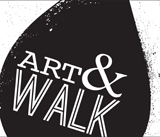 Clarksville, TN – Produced by The Downtown Clarksville Association, First Thursday Art Walk is a free, self-guided tour spanning a 5-block radius that combines visual art, live music, engaging events and more in the heart of Downtown Clarksville.
With 10+ venues, bars and businesses participating each month, the First Thursday Art Walk in Clarksville is the ultimate opportunity to savor and support local creative talent. «Read the rest of this article»
Written by Karen C. Fox
NASA's Goddard Space Flight Center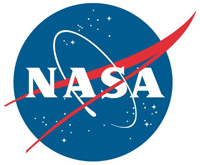 Greenbelt, MD – NASA's next Small Explorer (SMEX) mission to study the little-understood lower levels of the sun's atmosphere has been fully integrated and final testing is underway.
Scheduled to launch in April 2013, the Interface Region Imaging Spectrograph (IRIS) will make use of high-resolution images, data and advanced computer models to unravel how matter, light, and energy move from the sun's 6,000 K (10,240 F / 5,727 C) surface to its million K (1.8 million F / 999,700 C) outer atmosphere, the corona.
Such movement ultimately heats the sun's atmosphere to temperatures much hotter than the surface, and also powers solar flares and coronal mass ejections, which can have societal and economic impacts on Earth.
«Read the rest of this article»