Topic: NASA Dryden Flight Research Center
Written by Peter Merlin
NASA Dryden Flight Research Center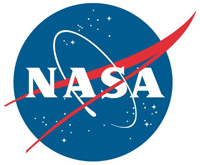 Edwards, CA – Sixty years ago, A. Scott Crossfield, a talented young engineering research pilot for the National Advisory Committee for Aeronautics (NACA), became the first human to fly faster than twice the speed of sound in the Douglas D-558-2 Skyrocket in the skies over Edwards Air Force Base.
NASA's Dryden Flight Research Center celebrated the 60th anniversary of the milestone November 20th during colloquium presentations by Dr. Richard P. Hallion, a research associate in aeronautics for the Smithsonian National Air and Space Museum, former Edwards base historian and author of "On the Frontier," NASA Dryden's official history.
«Read the rest of this article»
Written by Jay Levine, Editor, The X-Press
NASA Dryden Flight Research Center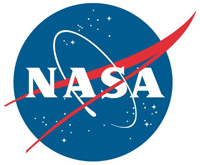 Edwards, CA – The Mars Science Laboratory is set to reach its destination the evening of August 5th Pacific time, when its Curiosity rover will begin its complex descent to the planet. It will represent a moment of truth for researchers not only at the Jet Propulsion Laboratory (JPL) in Pasadena, CA, but for contributors across NASA and around the world.
Jim Montgomery, field test lead at JPL for the Mars Science Laboratory Terminal Descent Sensor, detailed contributions of NASA's Dryden Flight Research Center to flight testing the MSL's landing radar at a NASA Dryden colloquium July 25th.
«Read the rest of this article»
Written by Gray Creech
NASA Dryden Flight Research Center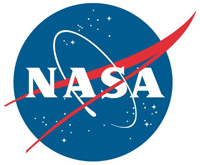 Edwards Airforce Base, CA – MUTT is one of the Air Force's newest X-planes, designated X-56A. The 7.5-foot-long aircraft has a 28-foot wingspan and will be powered by two 52-pound thrust JetCat P200-SX turbine engines. It is being built in California under contract to Lockheed Martin Corp., which will conduct the flight experiments for the Air Force Research Laboratory (AFRL).
Dryden will oversee the flights for AFRL during summer 2012, and than take ownership of the X-56A MUTT for follow-on research after the Air Force tests are finished in early autumn.
«Read the rest of this article»
Written by Nicholas A. Veronico – Ames Research Center
and Beth Hagenauer – Dryden Flight Research Center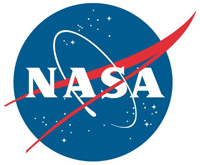 Moffett Field, CA – A new image from NASA's Stratospheric Observatory for Infrared Astronomy (SOFIA) shows a complex distribution of interstellar dust and stars in the Orion nebula. Interstellar dust, composed mostly of silicon, carbon and other heavy elements astronomers refer to generically as "metals," plus some ice and organic molecules, is part of the raw material from which new stars and planets are forming.
The two insets display mid-infrared images showing portions of the Orion Nebula star-forming region, also known as Messier 42 (M42). The SOFIA images were produced by SOFIA staff scientist James De Buizer and his collaborators from data obtained in May-June 2011 during SOFIA's Basic Science program.
«Read the rest of this article»
Written by Alan Brown
NASA Dryden Flight Research Center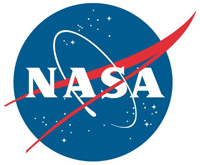 Edwards, CA – NASA's DC-8 airborne science laboratory has completed its 2011 Operation IceBridge science flights over Antarctica, and arrived home at its base in Palmdale, CA, November 22nd.
The IceBridge flight and science team flew a record 24 science flights during the six-week campaign, recording data from a suite of sophisticated instruments on the thickness and depth of Antarctic ice sheets and glacial movement.
The aircraft departed its deployment base at Punta Arenas, Chile, Tuesday morning November 22nd and after a refueling stop in Santiago, Chile, set course for Los Angeles International Airport for customs clearance. The flying lab continued on to the Dryden Aircraft Operations Facility in Palmdale, arriving about 8:30pm that evening after almost 15 hours in the air.
«Read the rest of this article»