Topic: NASA's Mars Atmosphere and Volatile Evolution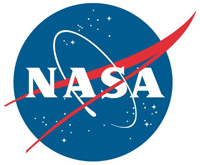 Greenbelt, MD – The Martian moon Phobos orbits through a stream of charged atoms and molecules that flow off the Red Planet's atmosphere, new NASA research shows.
Many of these charged particles, or ions, of oxygen, carbon, nitrogen, and argon, have been escaping Mars for billions of years as the planet has been shedding its atmosphere. Some ions, scientists predict, have been smashing into the surface of Phobos and could be preserved in its uppermost layer, according to a paper published on February 1st in the journal Nature Geoscience.
«Read the rest of this article»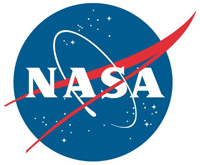 Pasadena, CA – Eight and a half years into its grand tour of the solar system, NASA's Voyager 2 spacecraft was ready for another encounter. It was January 24th, 1986, and soon it would meet the mysterious seventh planet, icy-cold Uranus.
Over the next few hours, Voyager 2 flew within 50,600 miles (81,433 kilometers) of Uranus' cloud tops, collecting data that revealed two new rings, 11 new moons and temperatures below minus 353 degrees Fahrenheit (minus 214 degrees Celsius). The dataset is still the only up-close measurements we have ever made of the planet.
«Read the rest of this article»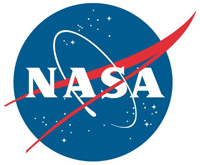 Greenbelt, MD – NASA's MAVEN (Mars Atmosphere and Volatile EvolutioN) spacecraft has discovered "layers" and "rifts" in the electrically charged part of the upper atmosphere (the ionosphere) of Mars. The phenomenon is very common at Earth and causes unpredictable disruptions to radio communications.
However, we do not fully understand them because they form at altitudes that are very difficult to explore at Earth. The unexpected discovery by MAVEN shows that Mars is a unique laboratory to explore and better understand this highly disruptive phenomenon.
«Read the rest of this article»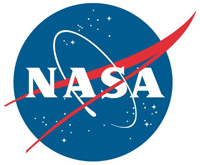 Pasadena, CA – NASA's Mars Reconnaissance Orbiter completed 60,000 loops around the Red Planet at 10:39am PDT (12:39 pm CDT) on Wednesday morning, May 15th, 2019. On average, MRO takes 112 minutes to circle Mars, whipping around at about 2 miles per second (3.4 kilometers per second).
Since entering orbit on March 10th, 2006, the spacecraft has been collecting daily science about the planet's surface and atmosphere, including detailed views with its High Resolution Imaging Science Experiment camera (HiRISE). HiRISE is powerful enough to see surface features the size of a dining room table from 186 miles (300 kilometers) above the surface.
«Read the rest of this article»
NASA's Goddard Space Flight Center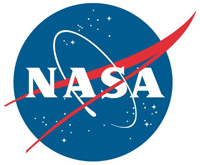 Greenbelt, MD – NASA's 4-year-old atmosphere-sniffing Mars Atmosphere and Volatile Evolution (MAVEN) mission is embarking on a new campaign today to tighten its orbit around Mars.
The operation will reduce the highest point of the MAVEN spacecraft's elliptical orbit from 3,850 to 2,800 miles (6,200 to 4,500 kilometers) above the surface and prepare it to take on additional responsibility as a data-relay satellite for NASA's Mars 2020 rover, which launches next year.
"The MAVEN spacecraft has done a phenomenal job teaching us how Mars lost its atmosphere and providing other important scientific insights on the evolution of the Martian climate," said Jim Watzin, director of NASA's Mars Exploration Program. "Now we're recruiting it to help NASA communicate with our forthcoming Mars rover and its successors."
«Read the rest of this article»
NASA Jet Propulsion Laboratory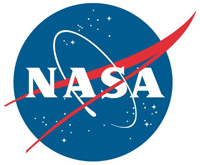 Pasadena, CA – What's the sound of a touchdown on Mars? If you're at NASA's Jet Propulsion Laboratory, it sounds like winning the Super Bowl: cheers, laughter and lots of hollering.
But in the minutes before that, NASA's InSight team will be monitoring the Mars lander's radio signals using a variety of spacecraft – and even radio telescopes here on Earth – to suss out what's happening 91 million miles (146 million km) away.
«Read the rest of this article»
NASA's Jet Propulsion Laboratory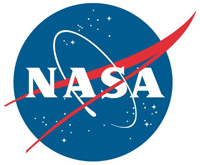 Pasadena, CA – Storm chasing takes luck and patience on Earth — and even more so on Mars.
For scientists watching the Red Planet from data gathered by NASA's orbiters, the past month has been a windfall. "Global" dust storms, where a runaway series of storms creates a dust cloud so large it envelops the planet, only appear every six to eight years (that's three to four Mars years). Scientists still don't understand why or how exactly these storms form and evolve.
In June, one of these dust events rapidly engulfed the planet. Scientists first observed a smaller-scale dust storm on May 30th. By June 20th, it had gone global.
«Read the rest of this article»
NASA's Jet Propulsion Laboratory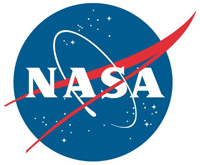 Pasadena, CA – One of the thickest dust storms ever observed on Mars has been spreading for the past week and a half. The storm has caused NASA's Opportunity rover to suspend science operations, but also offers a window for four other spacecraft to learn from the swirling dust.
NASA has three orbiters circling the Red Planet, each equipped with special cameras and other atmospheric instruments. Additionally, NASA's Curiosity rover has begun to see an increase in dust at its location in Gale Crater.
«Read the rest of this article»
Written by Elizabeth Zubritsky
NASA's Goddard Space Flight Center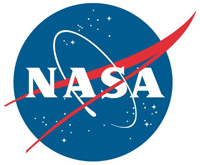 Greenbelt, MD – How long might a rocky, Mars-like planet be habitable if it were orbiting a red dwarf star? It's a complex question but one that NASA's Mars Atmosphere and Volatile Evolution mission can help answer.
"The MAVEN mission tells us that Mars lost substantial amounts of its atmosphere over time, changing the planet's habitability," said David Brain, a MAVEN co-investigator and a professor at the Laboratory for Atmospheric and Space Physics at the University of Colorado Boulder. "We can use Mars, a planet that we know a lot about, as a laboratory for studying rocky planets outside our solar system, which we don't know much about yet."
«Read the rest of this article»
Written by Laurie Cantillo / Dwayne Brown
NASA Headquarters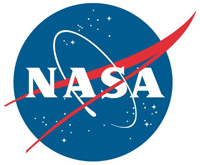 Washington, D.C. – An unexpectedly strong blast from the Sun hit Mars this month, observed by NASA missions in orbit and on the surface.
"NASA's distributed set of science missions is in the right place to detect activity on the Sun and examine the effects of such solar events at Mars as never possible before," said MAVEN Program Scientist Elsayed Talaat, program scientist at NASA Headquarters, Washington, for NASA's Mars Atmosphere and Volatile Evolution, or MAVEN, mission.
The solar event on September 11th, 2017 sparked a global aurora at Mars more than 25 times brighter than any previously seen by the MAVEN orbiter, which has been studying the Martian atmosphere's interaction with the solar wind since 2014.
«Read the rest of this article»